It was a big matchup between Ott Tonissaar and Mads Burnell in Denmark at Octagon Athletes 2 between the experienced grapplers, but it turned into a boxing match with Estonian getting the best of the Rumble Sports fighter in the second round. "I don't really remember what was the exact punch that landed – I thought it was left hook, some people said it was a right hook and few fans thought it was a right uppercut. I think we will get this answer from video =)" says Tonissaar to mmaViking.com after his 2nd round KO.
The main event Octagon Athletes 2 was a battle from the start. "The first round was intense and tough, very tough. But by the end of the 1st round it felt that all the hard work my opponent did in boxing started to tire his hands."
"Between the rounds I got few good pointers from my coach. 2nd round was a bit better – I landed good lowkicks and felt better with my hands." says the winner, that had to be patient before getting his opportunity to strike.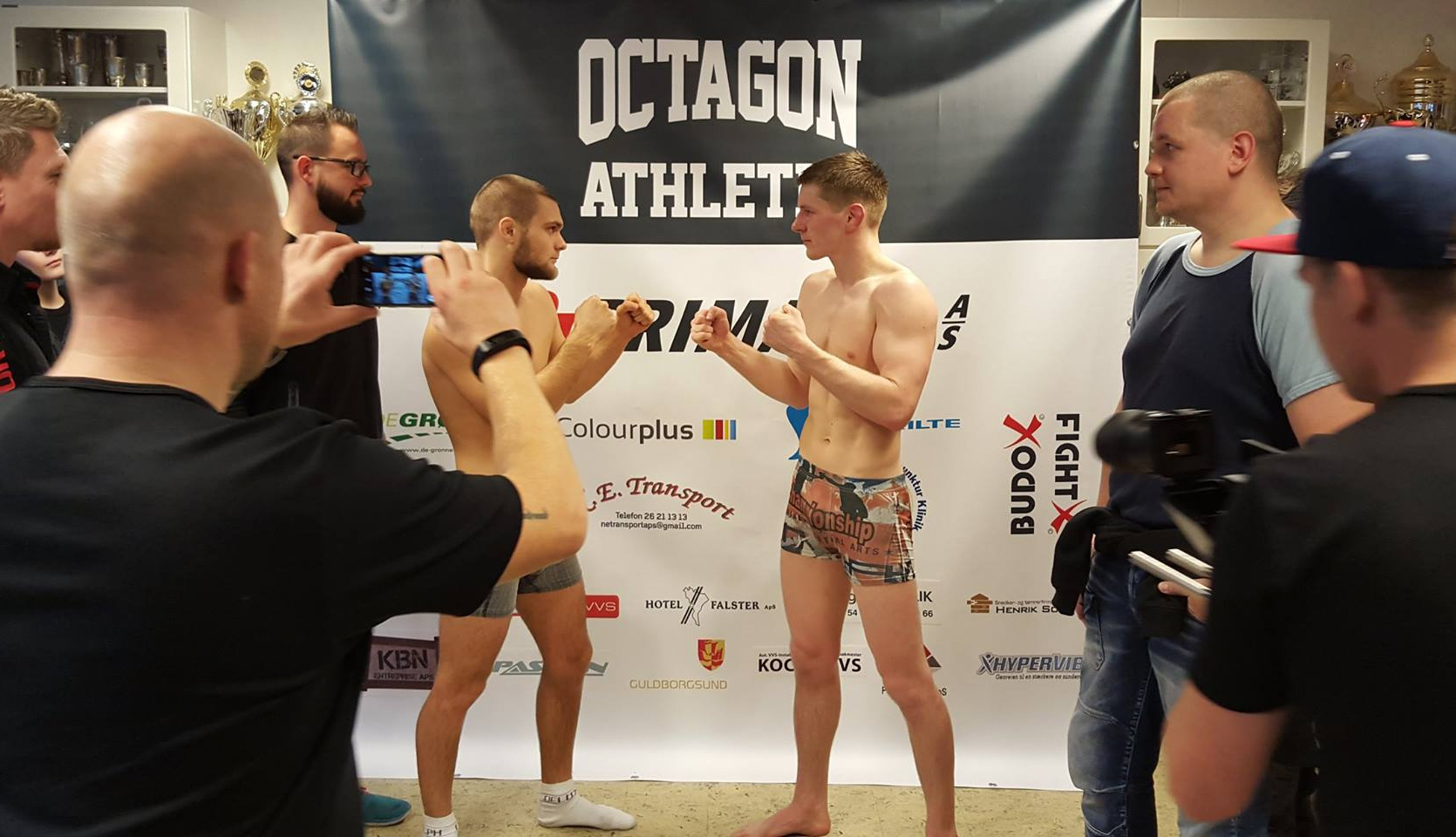 I've always had heavy hands, but haven't had chance to show it before.
"I train a lot, I am focused on my career and for that, I need good opponents to up my game. When my manager Olli got me this match, it was a sure "Let's do this!" for me and my team. I was already in a good shape and ready to go. In three and half weeks we were preparing for everything, but mostly not getting guillotines, lot's of escapes on the ground and boxing." comments the 30 year old about getting the call to face the much hyped Burnell who was looking good early in the bout. "That was the most beating I've ever had in my life in boxing =)"
"I would like to thank my team who are really putting a lot of heart in it, my sponsors who make it all possible and my family." says the the Tartu Fightsport Gym and Team MMA Finland fighter. He has now won three straight bouts and improves his record to 10 wins and 2 losses.