Octagon Athletes is back for its second event, and this time it takes the show from the big city of Copenhagen to Olympic Wrestler and promotion's co-founder Mark O. Madsen's backyard in Toreby on November 7th. The promotion that has set out to grow amateur MMA in Denmark is topping this card with Dane BJJ prodigy Mads Burnell and top Estonian grappler Ott Tõnissaar in a pro MMA match.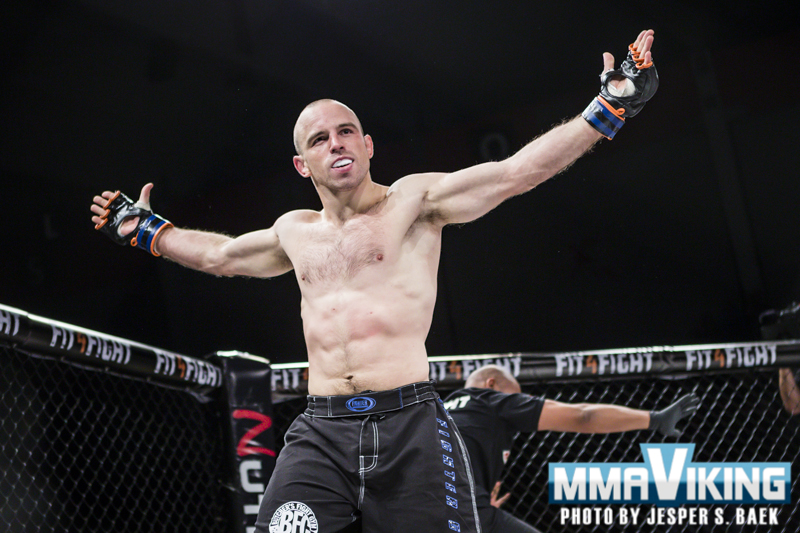 A full house of 725 people are expected, including 120 VIP ringside seats that have already been sold out three weeks in advance of the upcoming event. "Staying true to our main objective of supporting amateur MMA, the event will feature athletes from all over Denmark." comments Madsen.
"I am getting so much support from the local community and sponsors." says an excited Madsen to MMAViking.com about putting on the event in "unchartered MMA territory".
While the humble debut Octagon Athletes event was focused on fighters from only a few gyms, expect up-and-comers from Rumble Sports, Arte Suave, Combat Sports Academy (CSA.dk), and more at this event. "This is a natural progression." says the wrestler from nearby Nykøbing Falster that wants to "deliver" an MMA event near his home for the first time.
The main event is a stellar one, that could main event any Nordic event. "We managed to get two of the best grapplers in Europe" says Madsen with excitement. Burnell is one of the most talked about names in Scandinavia now, with his undefeated record of 5 wins and 0 losses, and getting his BJJ black belt faster than almost anyone in the world.
"Mads Burnell is taking the step from prodigy to contender, and this is a make-or-break type of fight for him. After having a very easy time against Hyram Rodriguez, he's taking on an even bigger challenge in Ott Tönissaar." says coach Tue Trnka. "I've said it for years, that Mads Burnell is something special. He's now on the verge on showing that against more and more dangerous opposition."
"It is cool to fight Ott. He is a good fighter. And it is gonna be a great match." – Mads Burnell
While Tõnissaar may not have the buzz behind him, he and his team hopes this is the bout to get the 9 win and 2 loss fighter to the biggest of stages. "Ott has set his target to UFC, so we know that is really important to be active and face high level opponents. Burnell is undefeated and especially dangerous in the first round. Ott is well rounded and he has got a lot of weapons to stop this fight. I do not see that this goes to judges." says manager Olli Hartikainen of his Primus team fighter that goes by The Estonian.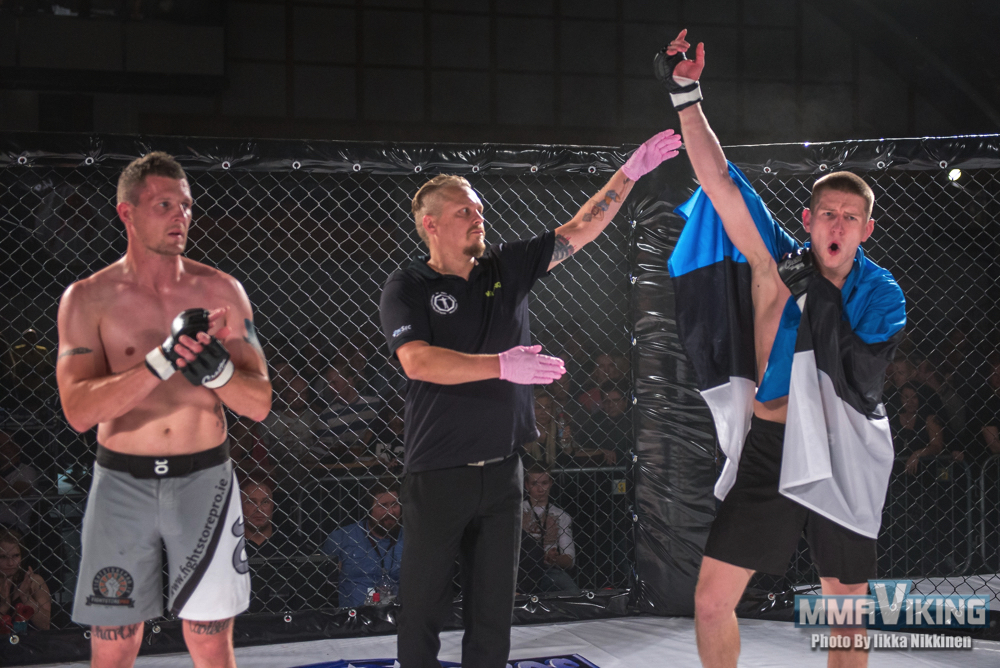 "I am expecting it to be a fierce match – we both have a great deal to win." – Ott Tõnissaar
While Madsen will not be fighting on the card as he focuses on training for the 2016 Olympic games and growing Octagon Athletes, he will have two "cage wrestling" bouts at the event, where a hybrid of greco roman wrestling inside the cage with points for control and takedowns will debut.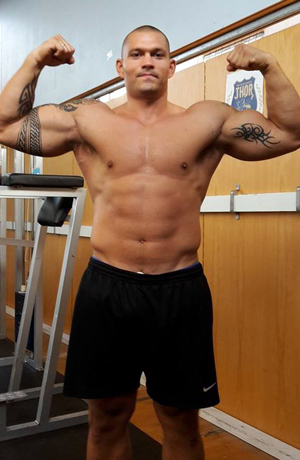 Another big feature on the card will be Nick Eliasen who is a Danish Greco Roman heavyweight champion making his MMA debut at the event. Eliasen is of the local club Nykøbing Falster MMA and will face Christopher Sunddahl from Fighterzone Roskilde.
For more information, go to Octagon Athletes Facebook page.