CAGE 40 goes down tomorrow at the Helsinki Culture House. MMAViking.com contributor Jarno Juutinen was cageside to capture the weigh-ins at the Hard Rock Cafe.  Headliner Joni Salovaara was presented with his late replacement opponent, and Patrik Pietilä was a no show as he focused on getting recovered and ready for tomorrow.
MAIN EVENT
Joni Salovaara (17-9-0) versus Alexey Oleinik (11-12)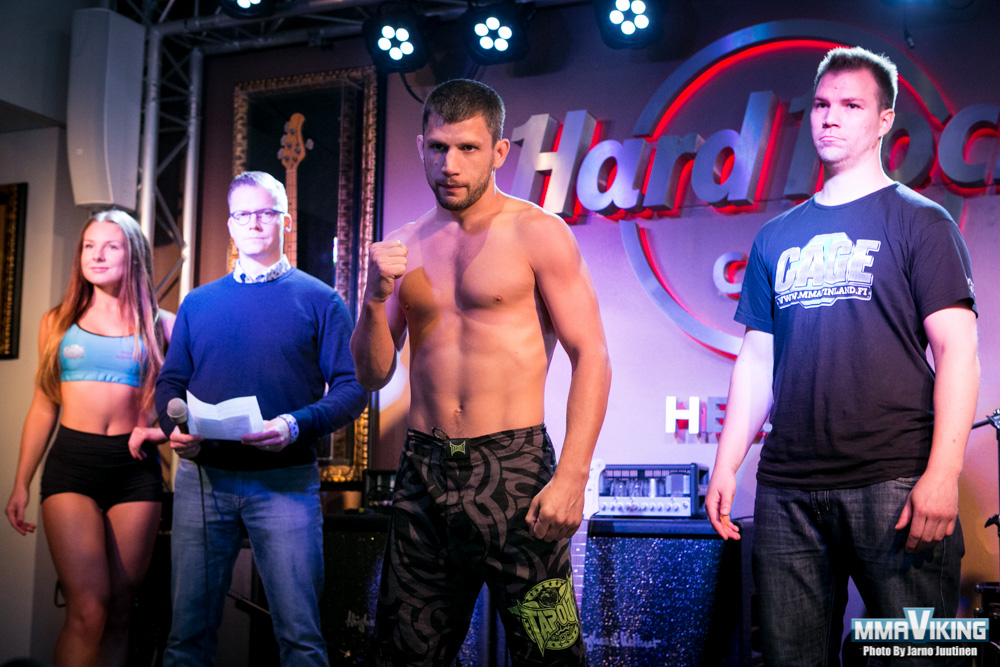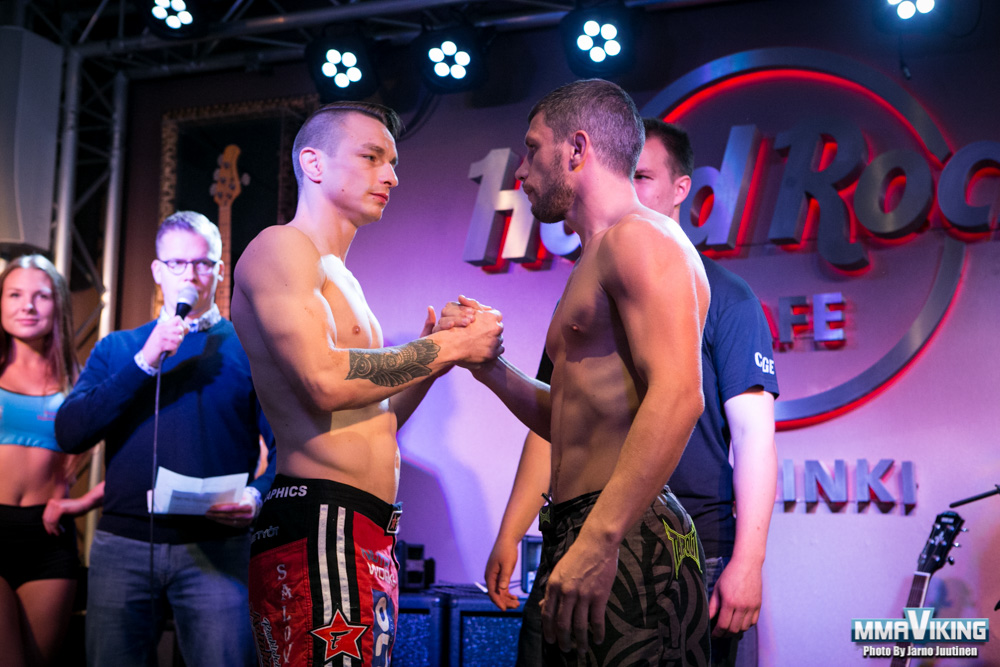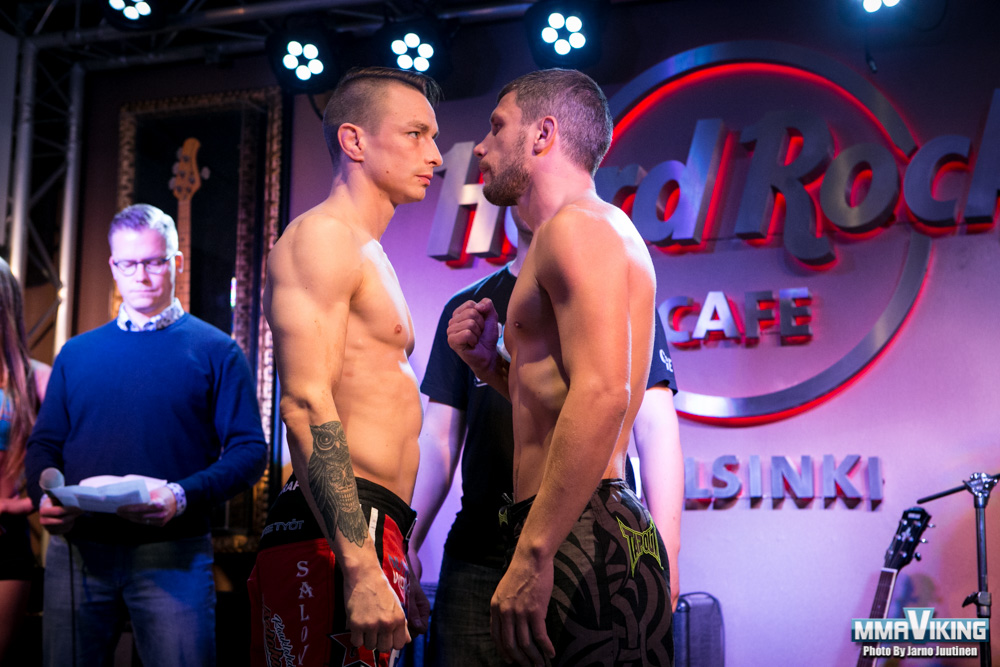 CO-MAIN EVENT
Mikael Nyyssönen (9-3-0) versus Patrik Pietilä (8-5-0)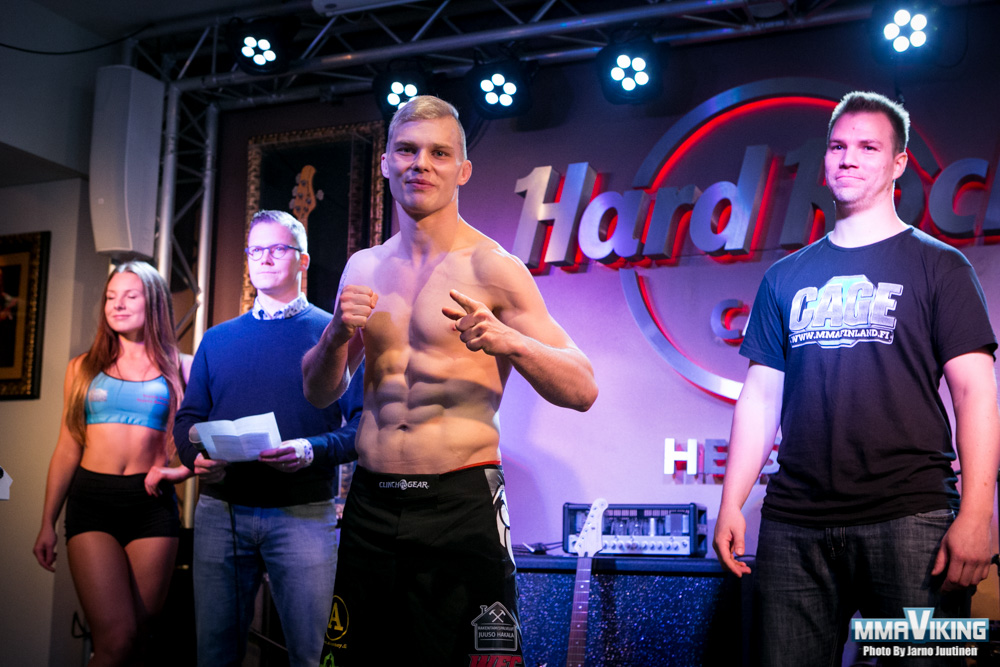 Aleksi Toivonen (4-1-0) versus Oleg Mykhayliv (7-6-0)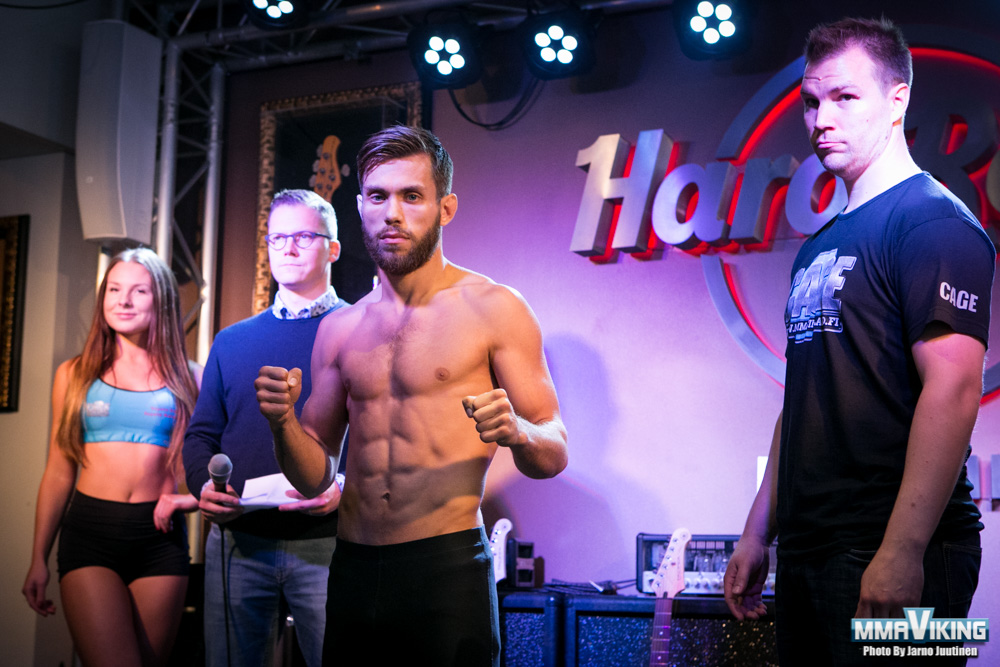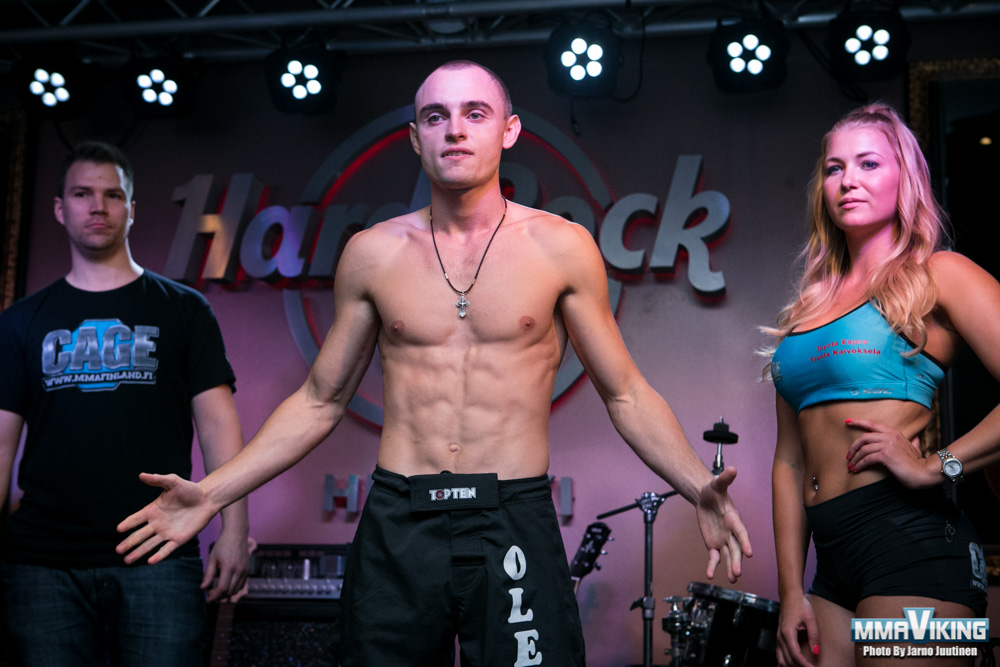 Abdul Hussein (2-0-0) versus Ilhom Aliev Ru (2-1-0)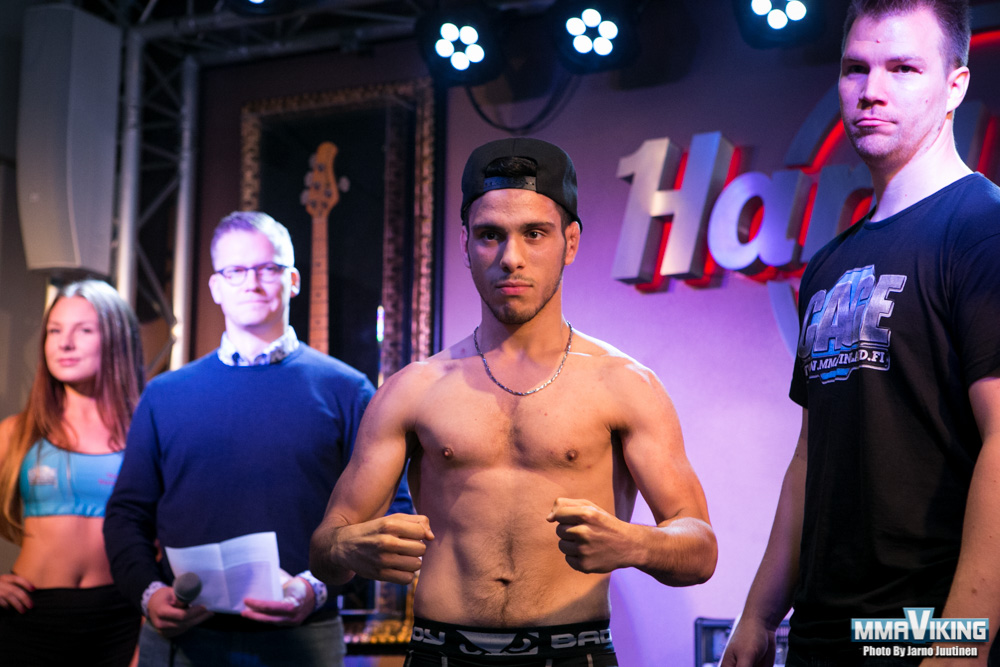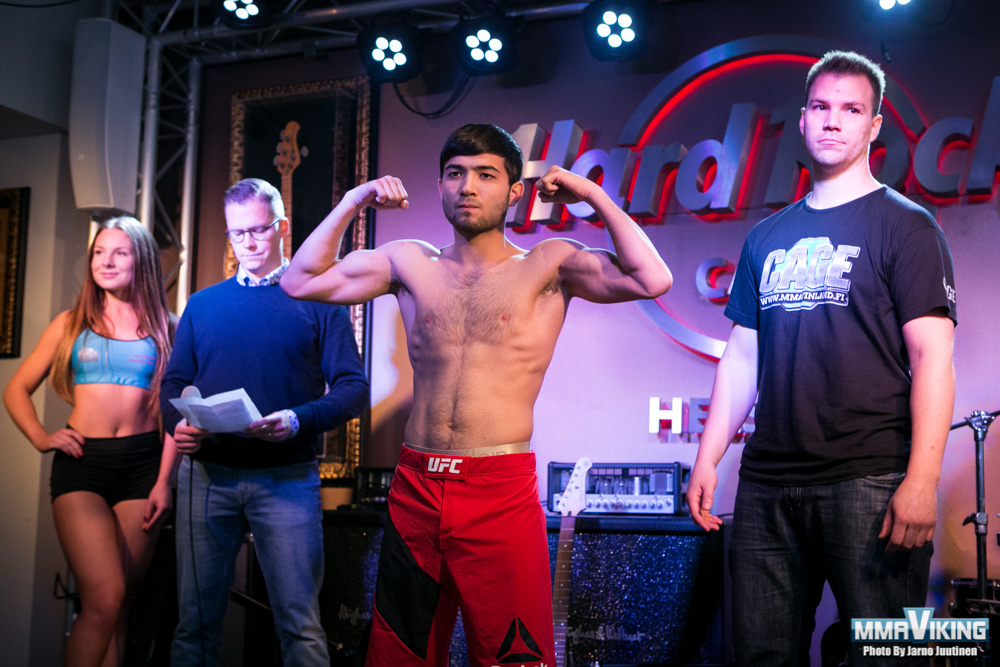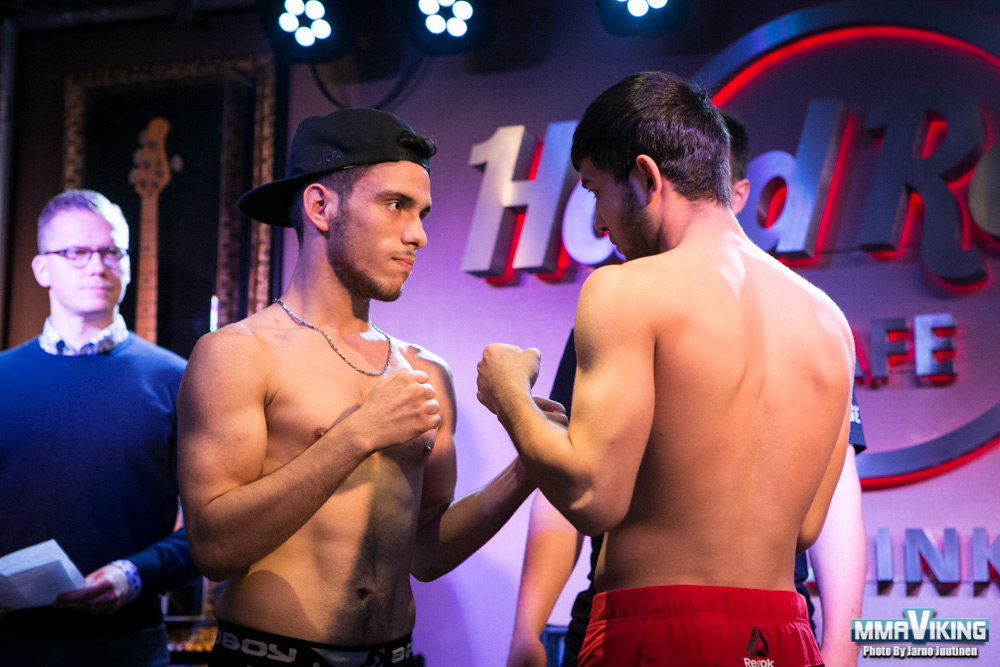 Suvi Salmimies (7-4-1) versus Zarah Fairn Dos Santos  (4-2-0)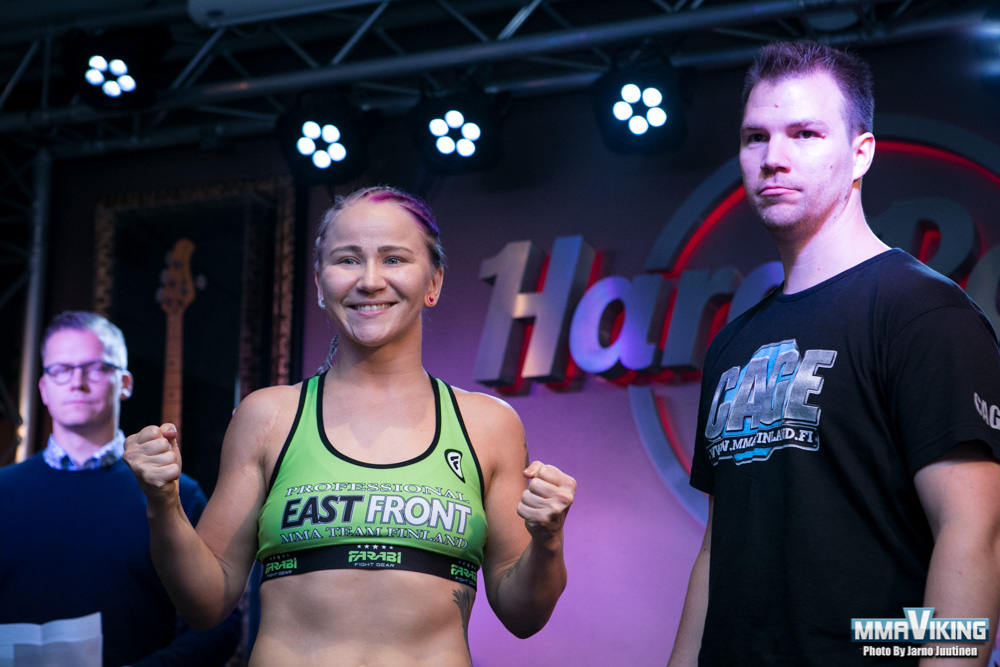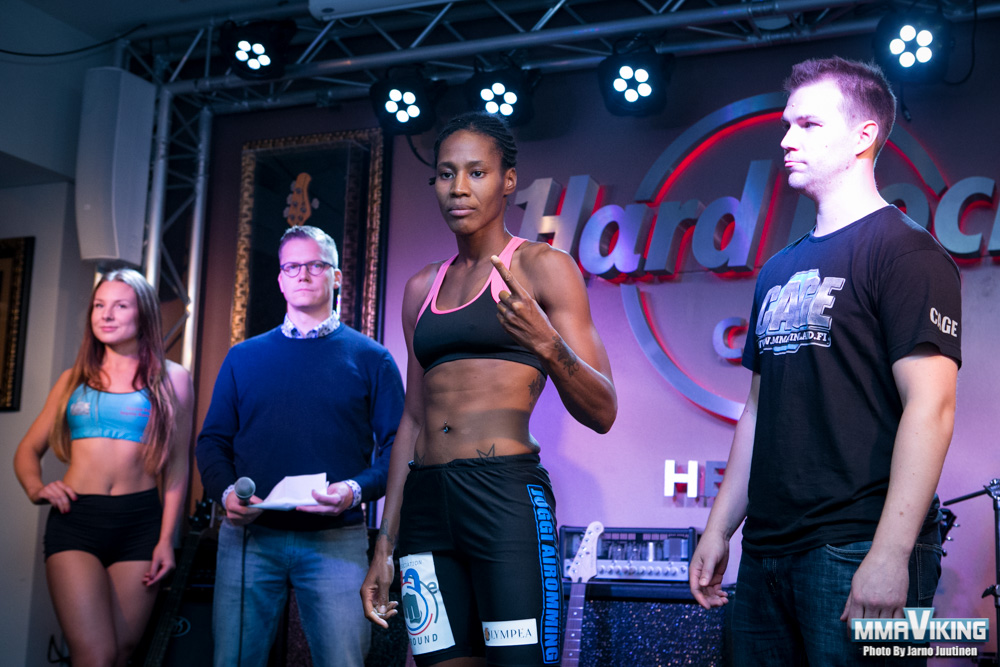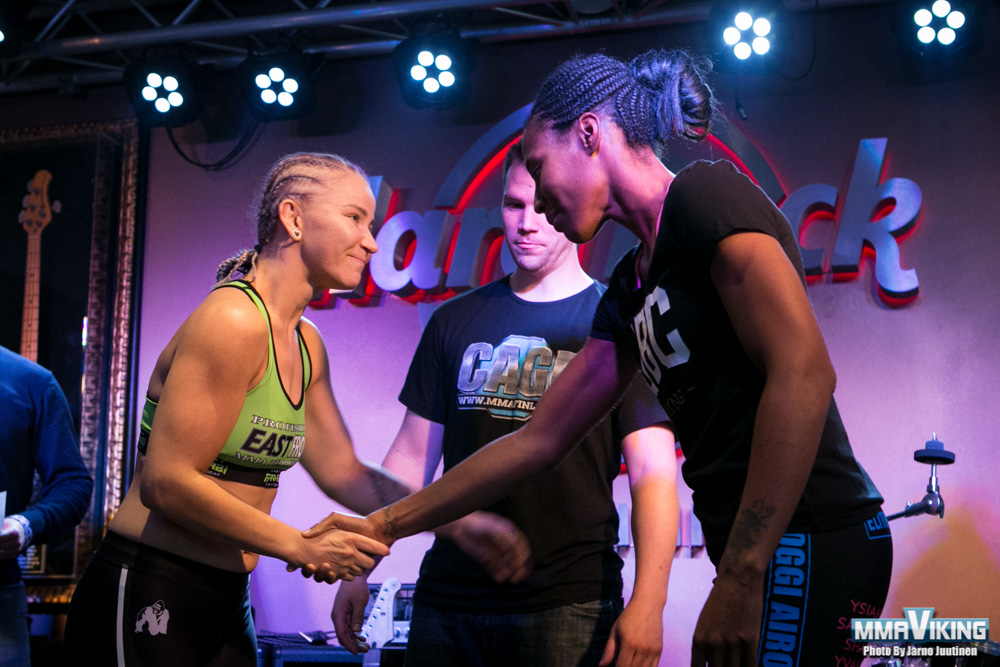 Tuukka Repo (3-1-0) versus Vítězslav Rajnoch  (6-0-0)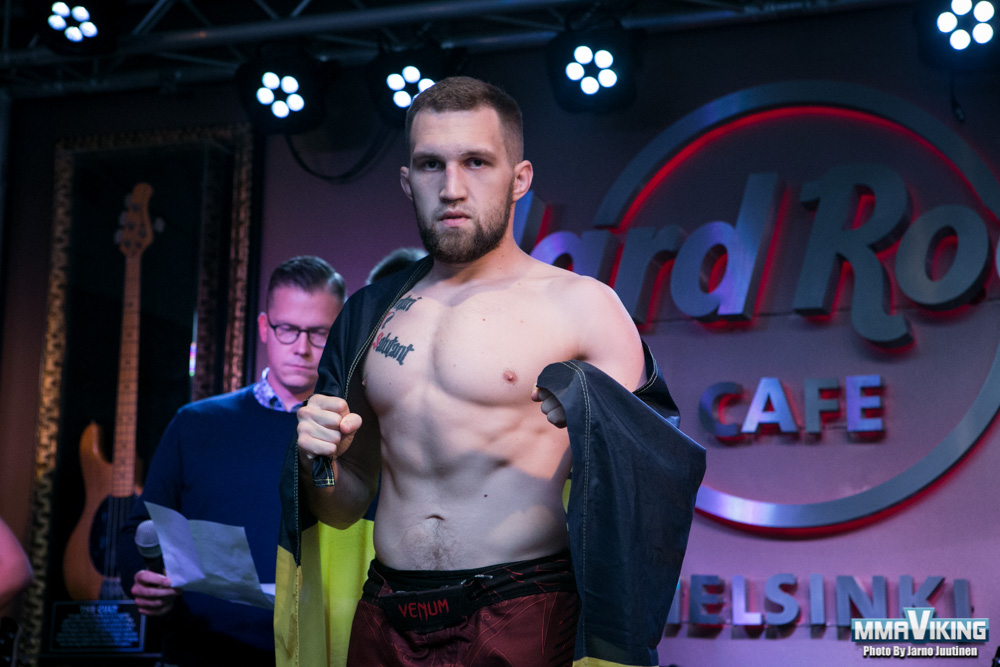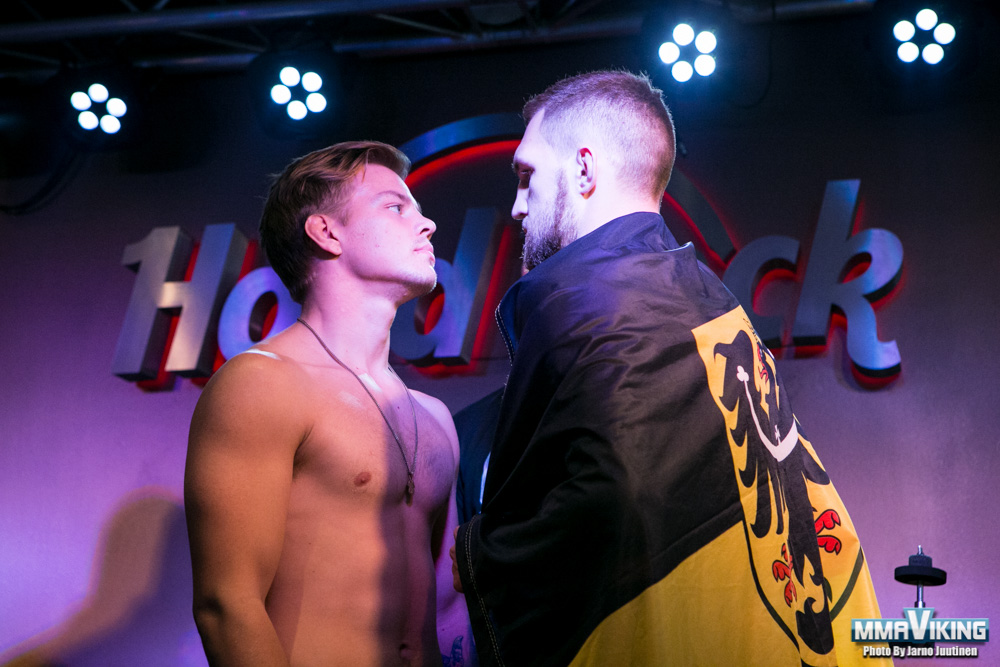 Edward Walls (4-2-0 versus Artur Aliev (3-1-1)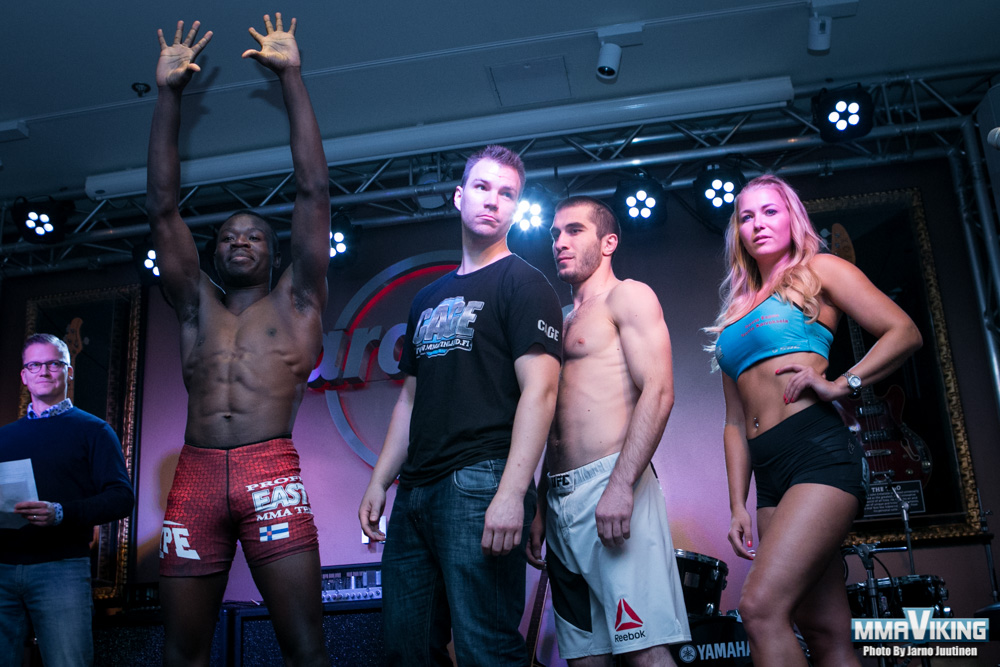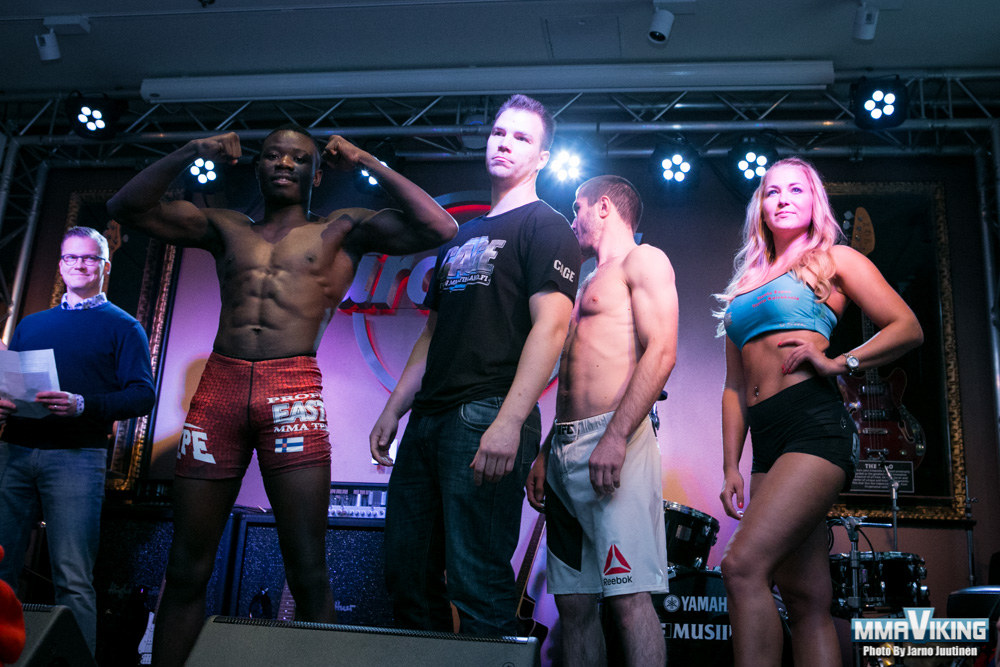 MMA Viking will be live in Helsinki for the bout, so come back for live reporting and photos.