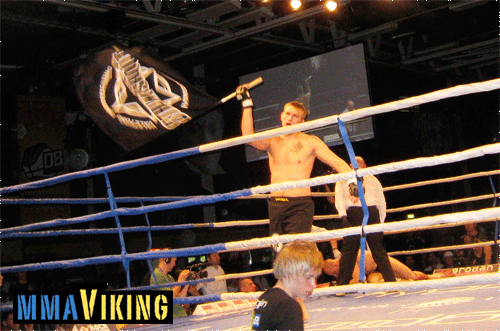 On ufc.com there are 37 fighters on the Light Heavyweight roster.  Who will Alexander Gustafsson fight next?  Below is my best guess on possibilities based on using mmajunkie.com's rumor section to eliminate fighters already booked for fights.  There are 18 reasonable options, plus the unlikely Chuck Liddell and Randy Couture.
Not Scheduled and Available – Who will it be?
1. Tom Blackledge
2. Tim Boetsch
3. Jason Brilz
4. Todd Brown
5. Luiz Cane
6. Steve Cantwell
7. Randy Couture (very, very unlikely)
8. Alexandre Ferreira
9. Matt Hamill
10. Rampage Jackson
11. Kyle Kingsbury
12. Chuck Liddell (very, very, very unlikely)
13. Lyoto Machida
14. Fabio Maldonado
15. Vladimir Matyushenko
16. Stanislav Nedkov
17. Ricardo Romero
18. Krzysztof Soszynski
19. James Te Huna
UPDATE – DECEMBER 1 – James Te Huna vs. Alexander Gustafsson at UFC 127!
20. Karlos Vemola
Eliminated Due to Cut from Roster or Already Fought
Seth Petruzelli – Cut from the UFC after recent loss at UFC 123
Cyrille Diabate – Defeated at UFC 120
Phil Davis – Loss to at UFC 112
Jared Hamman – Defeated at UFC 105
Eliminated Due to Fight Already Scheduled
Stephan Bonnar vs. Igor Pokrajac at UFN 12
Brandon Vera vs. Thiago Silva at UFC 125
Forrest Griffin vs. Rich Franklin at UFC 126*
Ryan Bader vs. Jon Jones at UFC 126*
Antonio Rogerio Nogueira vs. Tito Ortiz at UFC 128*
Mauricio Rua vs. Rashad Evans UFC 128*
What do you think makes sense?