Start talking about MMA in Sweden, and the two words "Mad Dog" are sure to follow. The nickname of the Iranian-born Reza Madadi conjures up colorful images of exotic belly dancers during ring entrances, intense and unpredictable weigh-in showdowns, and an iconic flex pose.
"I don't want to be like everyone else."
-Reza Madadi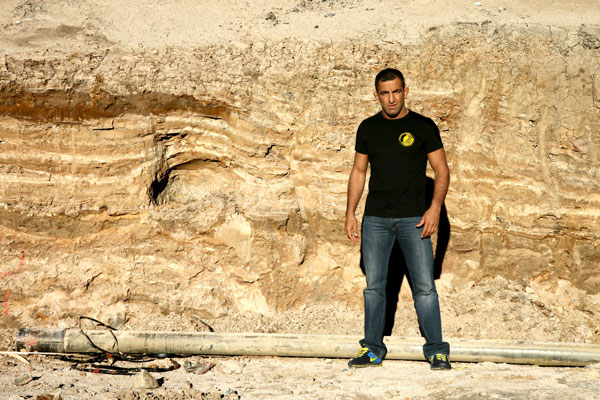 In an exclusive interview, MMA Viking looks behind curtains of the "Mad Dog" show and gets to know the man Reza Madadi.

Madadi was born in Teheran, the capital of Iran in 1980, and moved to Sweden at the age of 12. Madadi started training wrestling in his new land at the age of 15 where he found friends and camaraderie by training clinch ties and takedowns on the mats in Stockholm.
"Since I was a kid, I always wanted to be an athlete. A soccer player or a wrestler."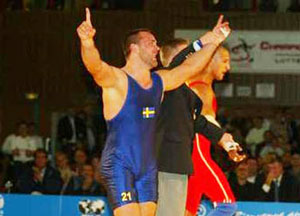 "Martin Lidberg was my hero growing up" Madadi tells MMA Viking from Stockholm, after recent travels to Iran and US.  Madadi is able to he rattle-off accomplishments of the Greco-roman wrestler like those of his own, "an Olympian in 1996, 2000, and 2004, and World Champion in 2003 at 96 kilos" he says proudly.
When talking about wrestling, Madadi also talks about another hero in Ara Abrahamian, who also "has a great interest in MMA" –the two time Olympic medalist remains a staple at all of Madadi's fights.
Madadi went on to compete in grappling events in Sweden and throughout Europe as a teen and into his twenty's.  He won several tournaments including Tegelsvinget, Heby (2002), Swedish Championships in Freestyle, Lidköping (2002), Kalle Mäkisen, Finland (2003), Robbans Cup, Lidköping (2003), and the Swedish Championships in Freestyle, Oskarshamn (2003).  This base in wrestling is a major influence in Madadi's aggressive fighting style today, with a mix of punches setting up classic double-leg takedowns.
"I want people to remember me as a skilled, kind, and humble fighter."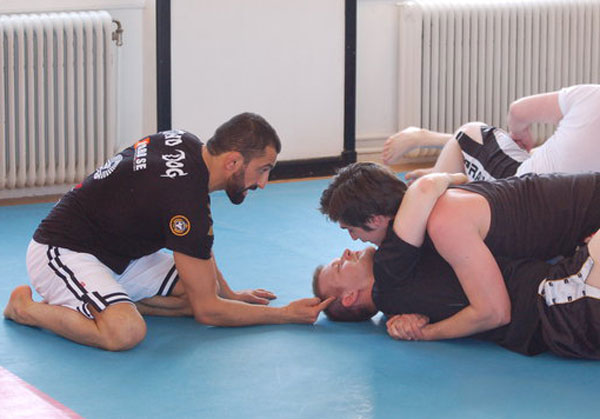 He transitioned to MMA from wrestling in 2006, the same year he picked up the nickname "Mad Dog". Although, one would assume it came directly from an outlandish persona, but the name actually came from his long-time manager Manos Terzitane.
Madadi recalls the day when Terzitane came to the gym, who was in need of a nickname name for his upcoming professional debut. "You look like a dog" Madadi recalls Terzitane telling him, as he searched for possible options. Although Madadi is known for his memorable facial hair, he reminds me "I had a shaved head at the time". Finishing off the nickname, Terzitane put together the first three letters of MADadadi with "DOG", and "MAD DOG" was born.
"Losses are the bridge to the victory."
Madadi has racked up an impressive 11 win and 2 loss record.  Since it's been over three years since he's lost a bout, I inquire about the only two blemishes on his record to get some insight.  "I loss a decision to Finn in Finland" the lightweight says to sum-up his pro debut loss after just 4 months of training without any additional comment.
His only other career loss since the December 2006 debut is to the UK vet Peter Irving. Madadi comments that this fight was a perfect storm of events, which lead to Irving coming out victorious. "He fought a perfect fight" Madadi recalls as he thinks back to miscommunication about the start of the fight time –Madadi entering the ring completely exhausted after several 30 minute warm-ups.  
Respectfully, Madadi gives Irving all the credit for the victory, and considers the bright side of the experience saying "losses are the bridge to the victory."
"I am a showman, and I want people to watch."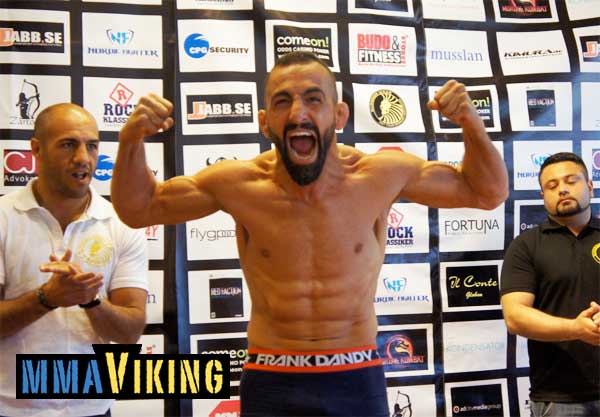 Today, Madadi has become one of the prominent faces of Swedish MMA, who has struck a chord with fans with the combination of entertainment and consistent victories.  He makes the cover of Sweden's Fighter Magazine, featured in lifestyle articles about MMA, and makes TV spots in interviews.
The platform for the "Mad Dog" show has been at one of Europe's top promotions Superior Challenge. The quality cards put on twice a year highlight Madadi alongside such MMA stars such as Thales Leites, Joachim Hansen, and Jeremy Horn. The lightweight has been victorious in all five of his appearances at the Stockholm production, taking-on and defeating progressively better competition.
The pinnacle of Madadi's career came this last April 30 at Superior Challenge 7, where he was claimed the winner in a nip-tuck decision over American Rich Clementi. Although controversial, and protested by Clementi, the win capped three straight victories over UFC/WEC veterans, with his two previous wins over Carlo Prater and Junie Browning.
Madadi Versus Clementi for The SC Lightweight Belt
Looking to ride the momentum and attention –Superior Challenge was shown on HDNet– the Clementi fight brought, Madadi signed up to take on former UFC fighter Matt Veach at Cage Warriors Fight Night 1 in June. The Swede saw this opportunity to continue his streak of beating top, former WEC/UFC competition.
"I wanted the title" says Madadi of the much respected Cage Warriors lightweight belt. The fight set for Amman, Jordan, however was cancelled after Veach was injured in training shortly before the fight.
"I don't care if they hate me or love me, come see me get knocked down or knock down people"
Madadi's charisma in and out of the ring make him stick out in the sport and in a country more confortable without the flash. "I don't want to be like everyone else." Madadi exclaims.
He thinks of himself much akin to Tito Ortiz dynamic, that appeals to fans to show up to root for him or root against him. "I don't care if they hate me or love me, come see me get knocked down or knock down people" says Madadi. He also mentions Georges St-Pierre character outside of the Octagon as a model for how one can conduct themselves.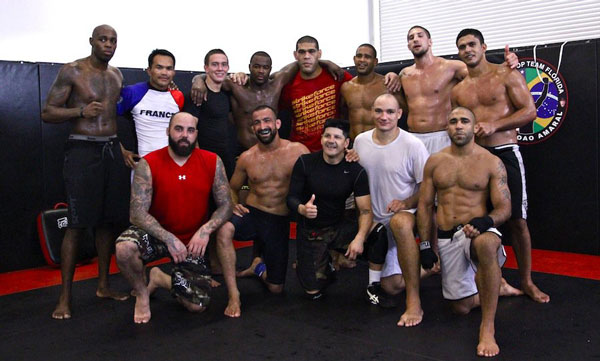 The 31 year old Superior Challenge champion is now weighing all of his options in his career. Madadi looks to the US as a possibility for training and potential fights. He recently took some time to train at Imperial Athletics with the same group of prominent UFC and Strikeforce fighters that got Rashad Evans ready for his UFC 133 victory.
The Swede tested the waters of training in Florida, a path that fellow Swede and friend Ilir Latifi has taken. He mentions top-flight training sessions with the likes of Gesias "JZ" Cavalcante and other TUF competitors.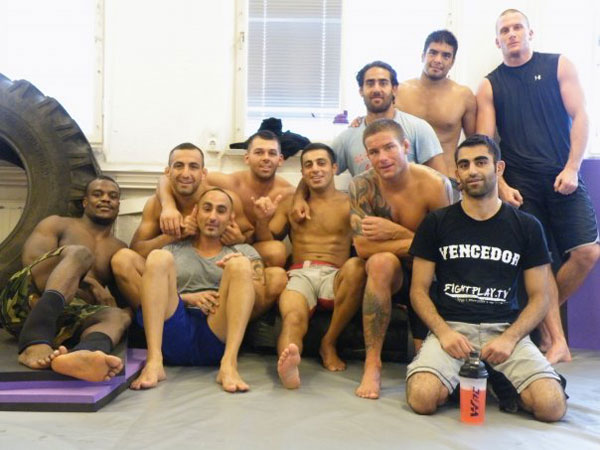 "The US is closer to the UFC, and a bigger place for MMA. The market is so much bigger than Sweden." While Madadi is satisfied with the top opponents Superior Challenge has brought, he still wants to keep improving his record. "I really want a good record to get into the UFC."
"Anytime there is a good fight, I'm ready"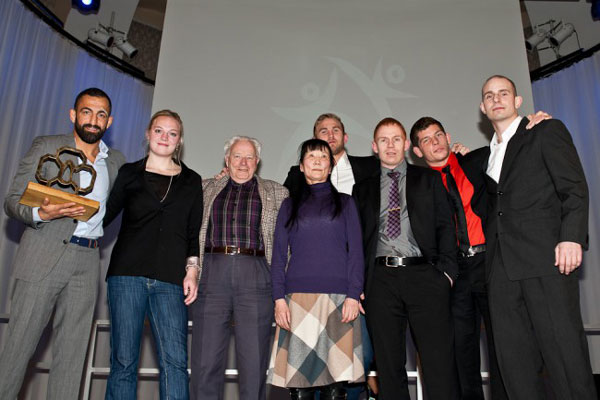 The current Superior Challenge Lightweight Champion hasn't fought outside the promotion since February of 2009, keeping busy on consistent two-fight, April and October, a year schedule.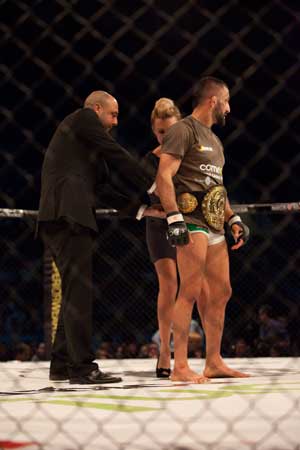 There is no doubt that Madadi is looking into the UFC and Strikeforce from the outside, wondering what would be in store for him.  He tries to test these waters as much as he can, and Superior Challenge has done a fantastic job in securing those top challengers outside of Zuffa's control.
Madadi also plays the role of matchmaker as much as he can to help his career. He is quick to call out the top fighters available to him. Prior to April's bout, Madadi tried to orchestrate Paul Kelly as an opponent through Facebook, once he was released from his UFC contract due to a loss to Donald Cerrone at UFC 126. "I really want to fight with that level of guys."
"I'm always in good shape, so I'm ready to fight." says Madadi that is capable of stepping up into a big show on short notice due to his consistent training schedule. "I train twice a day, every day."
What's Next for Mad Dog?
Will we see Madadi fight before he defends his belt this winter at Superior Challenge 8? Will he move to the US to train full-time? Will the UFC or Strikeforce offer a contract?
Seems like all of these questions will be answered shortly. One thing is for sure, the "Mad Dog" show will continue, and Reza Madadi will continue to seek the best fighters available to him and keep entertaining those that root for him and against him.
Like MMA Viking on Facebook and follow us on Twitter for additional updates on Reza "Mad Dog" Madadi and other Scandinavian MMA news.