Welcome to Reza Madadis's official MMAViking.com fighter bio page. Madadi made his professional debut in 2006 and had his first UFC fight at UFC on Fuel TV2/UFC Sweden 1 where he defeated Cuban Yoislandy Izquierdo with a guillotine choke in the first round. Madadi was born in Tehran, Iran where he started wrestling and then moved to Sweden as a child continuing his wrestling career winning the Swedish nationals in both Greco-Roman and Freestyle wrestling.
Madadi developed the better parts of his game at the infamous Hilti NHB Stockolm, the club that fostered top fighters such as David Bielkheden, Diego and Fernando Gonzalez, Niklas Bäckström and Papy Abedi. With that said it is no wonder to most that the "Mad Dog" has a grappling based style and looks to take the fight to the ground and then searching aggressively for the submission while delivering some heavy leather from the top positions. Madadi has finished 11 out of his 13 wins by stoppage and has never been stopped inside of the ring. In fact Madadi was not taken down once during his run in the UFC. Madadi has recently improved his striking under the tutelage of acclaimed boxing coach Andreas Michael at his new home in Stockholm, Allstars Training Center. Madadi paved the road to his UFC debut with a 6-fight win streak with the last three fights being wins over UFC-veterans Junie Browning, Carlo Prater and Rich Clementi.
In May of 2013 Reza was arrested by the police on suspicion of being part of a smash and grab robbery at a high end purse store in Stockholm where handbags for over a million Swedish Crowns(SEK)/150.000 Dollars. Madadi was later sentenced in the fall of the same year but has appealed to high court. The whole ordeal caused the UFC to let go of Madadi and it is uncertain if they would bring him back to the organization should he be declared innocent by a higher instance of Swedish court.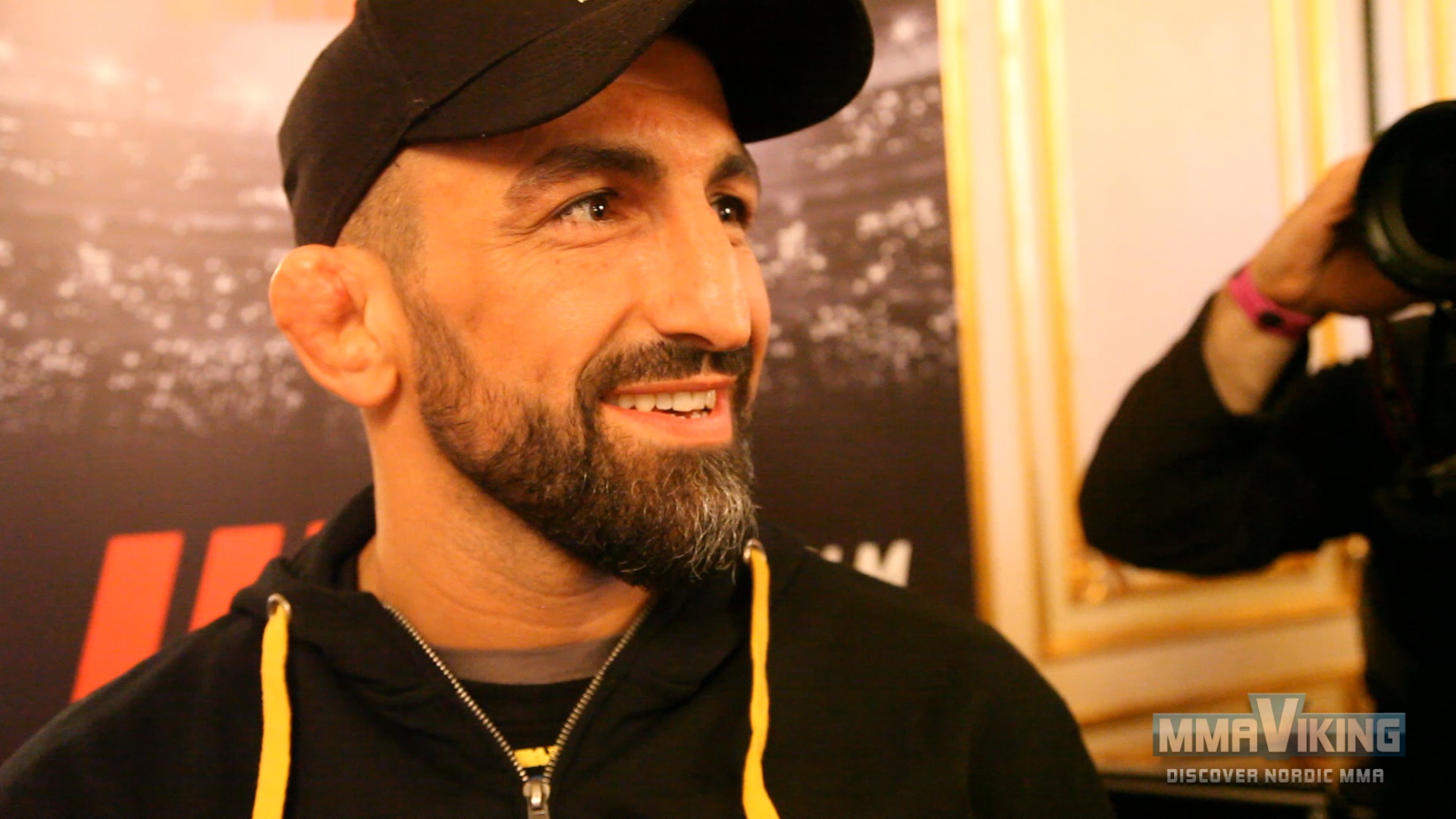 Overview
Nickname: Mad Dog
Division: Lightweight
Gym: Allstars Training Center
Born: June, 20 – 1980
Fighting Out of: Stokholm, Sweden
Organizations: Superior Challenge and the UFC
Titles: Superior Challenge Lightweight Champion
Record & Ranking
UFC Record: 2-1
April, 6th – 2013: Win, Submission (D'arce Choke) against Michael Johnson
UFC on Fuel TV: Mousasi vs. Latifi/UFC Sweden 2
October, 13th – 2013: Loss, Split decision against Christiano Marcello
UFC 153
April, 14th – 2012: Win, Submission (Guillotine Choke) against Yoislandy Izquierdo
UFC on Fuel TV 2 Gustafsson vs. Silva/UFC Sweden 1
Official Record: Visit Reza Madadis Sherdog.com FightFinder Page
Nordic Ranking: Visit MMAViking.com's Official Ranking
Social Media
Official Twitter: None
Official Facebook
Instagram:
Website: None
Recent MMAViking.com Coverage
Photo Galleries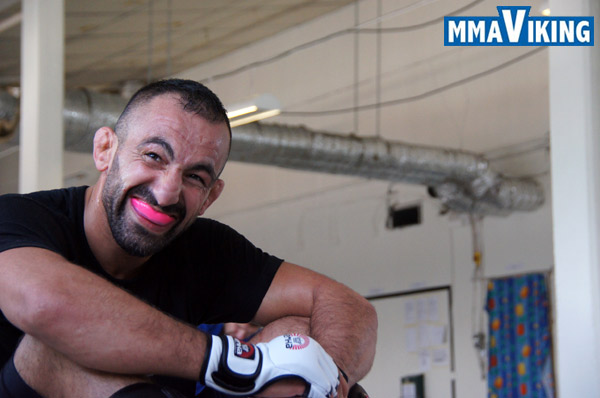 Madadi training at Hilti with prospect Niklas Bäckström, gallery by Ryan O'Leary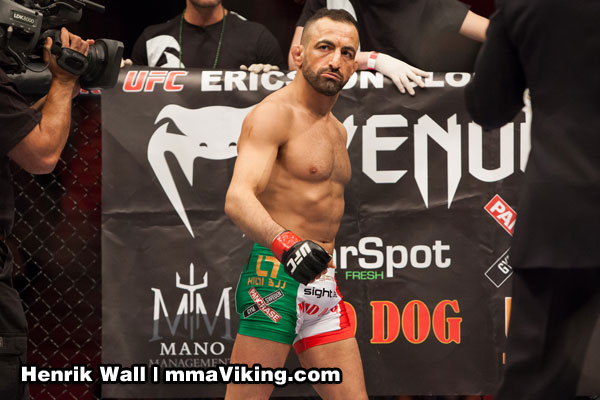 UFC Sweden 1, Reza Madadi vs. Yoislandy Izquierdo gallery by Henrik Wall
Interviews
Relive the magic moment when the Mad Dog stepped on the UFC scale for the first time

Reza Madadi interview about the alleged smash and grab theft


Check out our Exclusive Interview section for additional exclusive videos.
Fight Videos
Reza Madadi vs. Rich Clementi


Reza Madadi UFC Sweden 2 Open Workout

For additional coverage, check out our Reza Madadi tagged posts or like us on Facebook.