With the UFC in Sweden coming to Sweden in April, MMA Viking takes a look at 10 Nordic fighters that would be ready to step into the Octagon. Here we identify Niklas Bäckström (5-0), Featherweight, from Sweden.
Harsh surroundings of the north breeds tough people. Backström, who was born and raised in Luleå that lies 700 kilometers north from Stockholm, isn't an exception to the rule.
Nowdays Backström lives down south in Stockholm where he trains at the brand new Allstars gym with such talents as UFC superstar Alexander Gustafsson and Reza Madadi. Backström is currently ranked #2 in the Nordic featherweight division by MMA Viking and holds 4th position on the Euro rankings.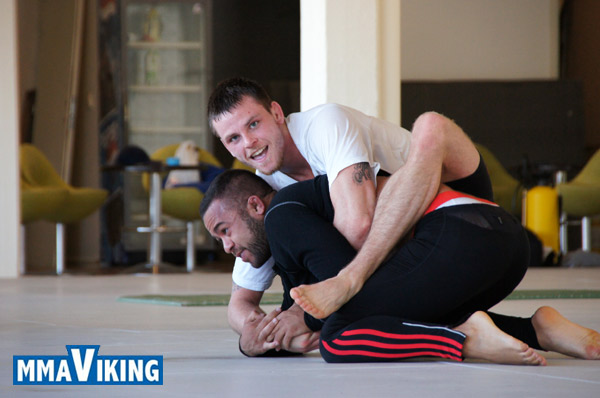 The Swede has been fighting since 2009 but it was in 2012 when he really stepped up the game with wins over Sergej Grecicho and Thomas Hytten. Backström comfortably outgrappled Lithuanian Grecicho, who is widely known for his submission skills, for three rounds at the Botnia Punishment 11. At the Vision Fight Night 1 Backström beat up Norwegian veteran Thomas Hytten and got the TKO stoppage in the second round. He was supposed to fight countryman Martin Svensson at Vision 5 but Svensson didn't manage to get anywhere near the featherweight weight limit so the fight was called off.
Backström's best qualities are his slick grappling, hardnosed attitude and good physical attributes for the weight class. At 183 cm (6'0″) tall and walking around at 74 kg (165 lbs) Backström is a sizeable featherweight with great reach from long limbs.
Niklas Bäckström vs Sergej Grecicho at Botnia Punishment 11