This episode of "Fika Time", sponsored by WarriorCoffee.com, goes into overdrive with Nicolas Dalby. The Sharpshooter talks to MMAViking.com shortly after practice at Rumble Sports and even continue the conversation from home a day later to make sure that no stone goes unturned in this casual chat about MMA and non-MMA topics.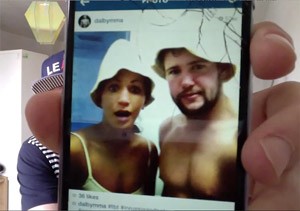 "A bit crazy over the last couple weeks" says the fighter that will soon head to Goiania, Brazil for his UFC debut. As just the second Dane to ever step into the Octagon, he has been a feature on national TV and newspapers.
"It's nice to spread the word about MMA to the general public" says Dalby, that even talks about representing the sponsors that have been with him since the beginning.  "I stayed up to 5 in the morning just to make sure Adamsen´s Fisk got some attention on the show. He has been a sponsor so long he deserved to be seen by a million people."
Interesting enough, Dalby spills the beans on an interesting Bellator contract that was on the table a while back, where he would be put into Bellator's Fight Master Show as a featured fighter. "I didn't even have to audition." says Dalby that was guaranteed national TV exposure and contract.  "I took a gamble, and turned it down."
The undefeated fighter and previously one of the hottest properties outside of the UFC has pushed his winning streak to 13 wins and 0 losses and finally stepped outside of his Cage Warriors belt holder status to look for something bigger. The strategy was to "build up your name a bit more and then hopefully get a better contract."
The talk isn't all mixed martial arts. The Dane talks about his "weekend persona of the leopard" that is a popular character on the music scene.  But, be sure to pronounce it correctly.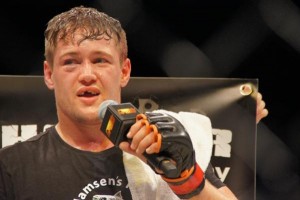 As tradition with "fika time", MMAViking.com shares a photo as does Dalby. "I first got them knocked out roller skating when I was 10-12 years old. One of the other teeth got punched out." says Dalby about the photo shown to him after loosing some teeth in his battle at Royal Arena.
The freelance photographer ends the show with a detailed account of a weight cut gone wrong.  The 30 year old fighter was the only coach for teammate Pannie Kianzad as they traveled to Russia to face Milana Dudieva.  Hear the sauna story that came to be after delays in travel, sleeping at Russian airports, and the top Swedish MMA fighter getting beaten by sticks while wearing funny hats.
"Just because he is a slugger, doesn't mean I have to play his game.  I'm pretty sure it's not going to be a slug fest." says the Dane about his Brazilian opponent Elizeu Zaleski dos Santos who is a wild striker that holds the Jungle Fight 170-pound title.
Fika Time with Nicolas Dalby