"I'm super excited. I've agreed but I'm still waiting." says Alexander Gustafsson from Berlin during today's Q & A session ahead of Saturday's event in Germany.  MMAViking.com was on hand to cover today's media event.  "I haven't gotten a time or venue yet. In my mind I'm the first in line." continues the Mauler about the current status with his next bout, which he has already agreed to against the champion Jon Jones.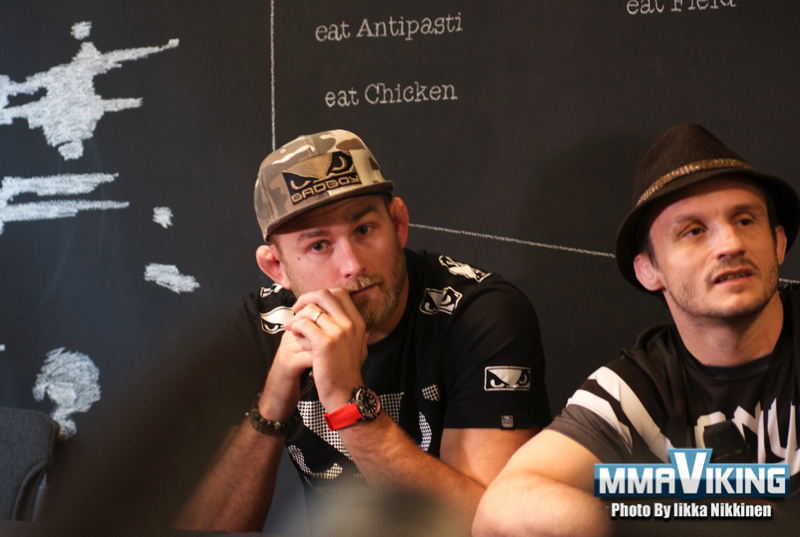 "Cormier did great, he's a tough competitor and a great athlete and I know he's one of the top guys for sure. I'm a little worried that he will get before me in line but at the same time I know that I'm the no.1 contender. I'll probably fight DC one day, we are a few guys in the top of the LHW division so at one point we are all going to meet each other." says the light heavyweight over the weekend's winner Cormier who dispatched MMA legend Dan Henderson.
"It would be a dream come true to fight Jones in my backyard. It's the biggest arena we have in Sweden and that would really motivate me a lot. The belt is the only thing that motivates me right now." says Gustafsson about the chances of fighting here in Sweden.
"Brad was me in the game and I was Jon Jones and I got my ass kicked. I knew Brad was a better gamer than me so I didn't want to take any risks." says Gustafsson who also demoed the upcoming EA UFC game with UK fighter Brad Pickett.