Finnish Cage promotion announced it's finalized Cage 22 fight card. Latest addition to the card is light heavyweight bout between Finland's Marcus "Caveman" Vänttinen and France's Boubacar Balde. The fight card is headlined by high profile featherweight title fight where Tom Niinimäki defends his belt against former WEC champ Chase Beebe. In the co-main event of the night UFC veteran Anton Kuivanen looks to bounce back to winning form in a lightweight fight against Ultimate Fighter competitor Jason Pierce.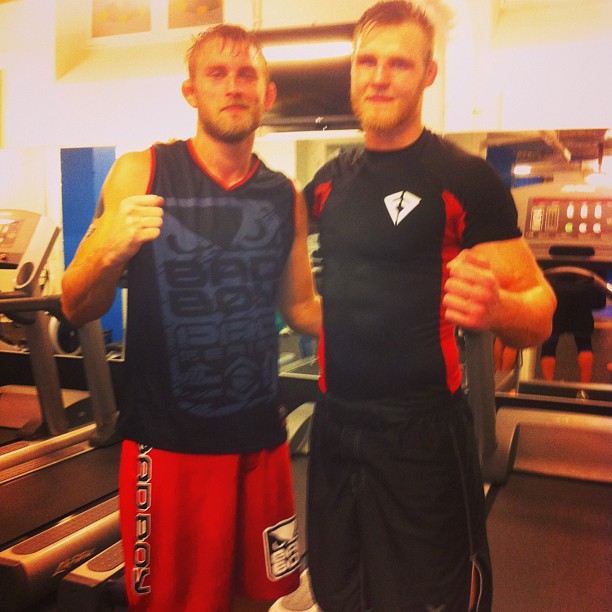 Vänttinen's return to action after a knee surgery didn't go as planned at the Valhalla event in Denmark where the Finn was stopped by strikes of Angelier Benjamin in the first round. Stoppage was a bit controversial as Vänttinen was still in the game.
At Cage 22 Vänttinen meets Frenchman Boubacar Balde who fights for the second time in Finland. The French striker made a good impression in the first time when he knocked out UFC veteran Lucio Linhares in 25 seconds at the Carelia Fight 8. In his latest bout Balde won a split decision over Brazilian Reinaldo da Silva at Strength & Honor 7 in Switzerland.
Cage 22 Trailer
Fight card:
Cage Featherweight Title Fight: Tom "Stoneface" Niinimäki (18-5) vs Chase "The Rage" Beebe (24-9), USA
LW: Anton Kuivanen (17-6) vs Jason Pierce (10-1), USA
LHW: Marcus "Caveman" Vänttinen (21-4) vs Boubacar Balde (9-5), France
WW: Kai Puolakka (9-3) vs Mickael Lebout (7-2), France
WW: Juho Valamaa (4-1) vs Olli-Jaakko Uitto (9-3)
LW: Kennet Mattson (5-2) vs Aleksi Mäntykivi (2-1)
LW: Mikael Nyyssönen (2-0) vs Rasul Khataev (1-0)
FW: Mika Hämäläinen (2-0) vs Jere Varila (0-1)
BW: Tuomas Grönvall (1-0) vs Miika Kauppinen (2-2)
LW: Jani Salmi (2-2-) vs Juho Kahranaho (0-2)