The Cage Warriors Fighting Championship today announce that its eagerly anticipated return will be taking place on April 15th at the Camden Centre in London's famous Kings Cross area.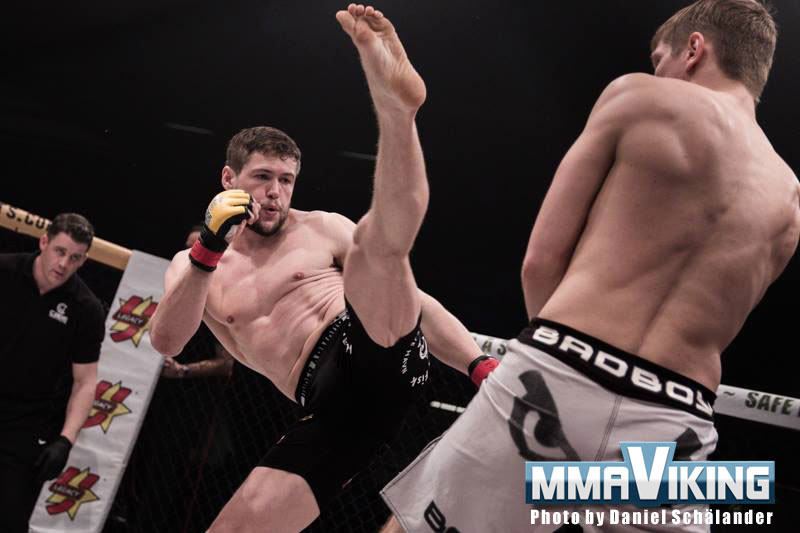 Graham Boylan, President CWFC comments, "We know that fight fans want to know everything right now but I wanted to make sure Cage Warriors returns in a way that I felt comfortable with, and in a way that underlined our commitment to develop the sport in the EMEA region."
"Cage Warriors is at the forefront of driving the sport forward in the EMEA region and is the ultimate proving ground.  We were renowned for matching the best fights in the region and building talent as well as providing great value and entertainment for the fans.  In 2015 alone 7 fighters who had appeared on our show joined the UFC.  In 2016 we plan to pick up where we left off, delivering the same explosive quality that we are famous for."
The CWFC card on April 15th will provide a "long overdue boost to the ailing UK and European scene with a card that promises to be loaded with established CWFC veterans alongside a new generation of MMA talent who will be eager to prove their credentials in one of the world's leading proving grounds."
Cage Warriors has been a platform for many Nordic fighters, most recently Binh Son Le, Nicolas Dalby, Martin Svensson, Shamal Tashkilot, Mohsen Bahari, Jack Hermansson, Panni Kianzad, Martin Akhtar, Toni Tauru, Diego Gonzalez, David Bielkheden, and Anna Elmose. Hermansson, Kianzad, Dalby, and Tauru were champions before the promotion paused their promotional efforts.