Dane Christian Colombo's (7 wins, 0 losses, #1 Nordic Heavyweight) return to action will have to wait. Godzilla is riding a 5 fight winning streak and aiming to defend his European MMA belt next month, but it seems a knee injury will prevent this from happening.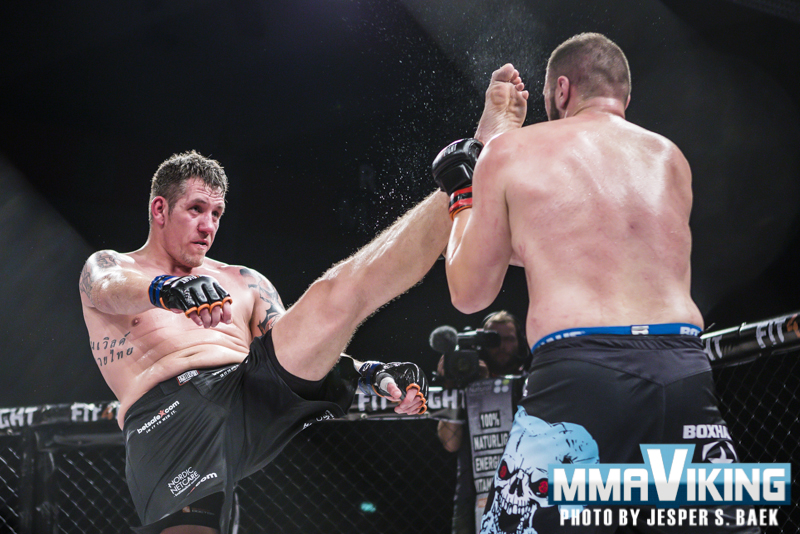 "Tough week for Christian "Godzilla" Colombo. During a core exercise Wednesday the big man twisted his knee, the same knee that kept Godzilla out of the cage since last year." posted his coach Carsten Ettrup from Combat Sports Academy on Facebook.
"That means no match for Godzilla at European MMA May 23rd and most likely he has to undergo surgery and months of rehab, sad news for the number one ranked Nordic heavyweight fighter." continues the coach.
Colombo last fought in September, where he beat well respected heavyweight Andreas Kraniotakes for the EUMMA Heavyweight title at the promotions 6th event.
Current Fight Card
Søren Bak (Denmark) Vs. Rhassan Muhareb (Denmark)
Maria Hougaard Djursaa (Denmark) Vs. Annalisa Bucci (Italy)
Mark O. Madsen (Denmark) Vs. TBA