Dane Mikkel Parlo (10-1-0) made weight (185 lbs) for his big semi-final bout taking place in California on the Bellator 102 card. Parlo faces American Jason Butcher (7-0-0), who is the man that stands in his way of making the finals of the middleweight tournament.  Read the press release sent below from Parlo's management team to learn more about the bout.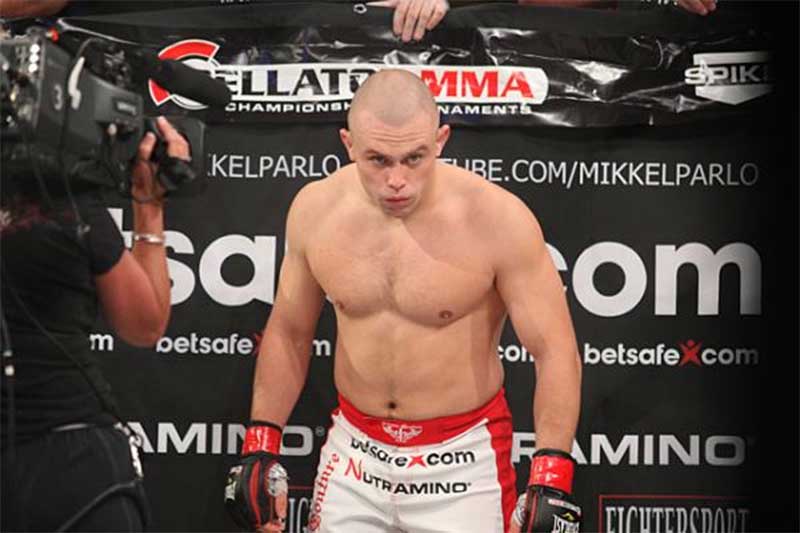 Press Release
Mikkel Parlo meets unbeaten American in California
After his impressive victory over the American tournament favorite Brian Rogers, Mikkel Parlo meets undefeated Jason Butcher in the semifinals of the Bellator Tournament in the United States . The match will take place Thursday night in California or early Friday in Denmark.
After the defeat of the favorite Brian Rogers in the first round of Bellator Tournament, Danish Mikkel Parlo is now as a serious candidate to win "The Toughest tournament in sports". Before it gets to that stage he must however, make it past the semifinals, where undefeated Jason Butcher is waiting. Bellator has announced that the match will take place at the Visalia Convention Center near Fresno in California.
"The victory over Rogers was proof that I can match the best fighters in the world. It has given me a lot of confidence in myself, which I of course take into the cage to fight against Butcher. My form is top notch, and mentally I'm getting used to all the media fuss that surrounds the fighting over here," says Mikkel Parlo.
Jason Butcher is markedly different Parlo's previous opponent. While Rogers was big and heavy, Butcher is a tall, lanky fighter who would like to take the fight to the floor. The undefeated American has won six of his seven fights in the first round.
"Butcher is a skilled fighter with great range and a world-class ground game. He will definitely try to take me down to the floor, and I will of course be vigilant. On the other hand, he does not hit as hard as me and he has no experience in fighting long battles." explains Parlo.
The 28-year-old Jason Butcher has seven wins and zero defeats, while Mikkel Parlos has 10 wins and one defeat. Measured by the number of matches, Mikkel Parlo the most experienced of the four remaining fighters in the tournament. At 23 years old, the Dane is also the youngest.
The winner of the tournament gets $100,000 and the right to a title match against the Bellator reigning world middleweight champion.