The Bellator middleweight tournament kicks off its semi-finals tonight, and Mikkel Parlo (10 wins and 1 loss) faces the undefeated Jason Butcher (7 wins and 0 losses) for a shot at the title. The card takes place at the California's Visalia Convention Center in California and the Danish fighter will be highlighted on the main card. Joe Pacheco takes on Brennan Ward in the other semi-final bout, and the winner would be facing Parlo if the Xtreme Couture fighter wins his match.

Get more pictures like this from SHERDOG.COM
Results
The Dane looks good early as he is able to keep the fight standing, and looks for serious damage with hooks and punches. The American looks for take-downs, but Parlo's defence is too good. Parlo's right hand in the first sends him to the matt, and looks like it will be a good night for Parlo.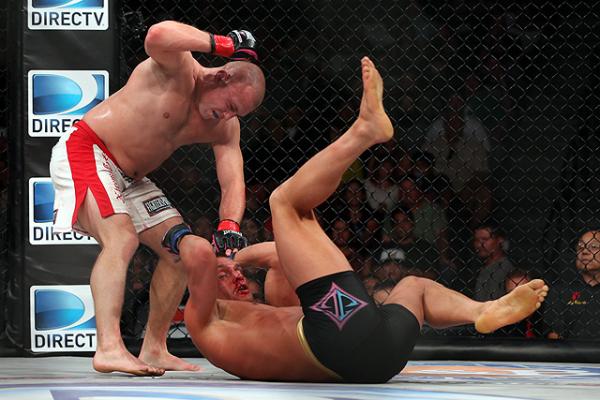 Parlo bloodies the undefeated fighter with an array of punches in the second round. The Dane uses uppercuts to bring the fight to the edge of a stoppage, late but Butcher survives the round.
The American is in trouble in the third, as he has taken punches throughout the fight. Parlo's take-down defence is solid, and he can keep the feet standing or take it to the ground as he does with punches to drop Butcher. Another strong round for Parlo as he batters his way to a win and a shot at the Bellator Middleweight Tournament finals.
Official scorecards are 30-27, 29-28, and 29-28 for Parlo.