Finn Eeva Siiskonen (5-4-2) will take on Irish Sinead Kavanagh (3-0) at BAMMA 27 on December 16 at the 3Arena in Dublin.  The bout was announced today, which will be joint venture with Bellator 169.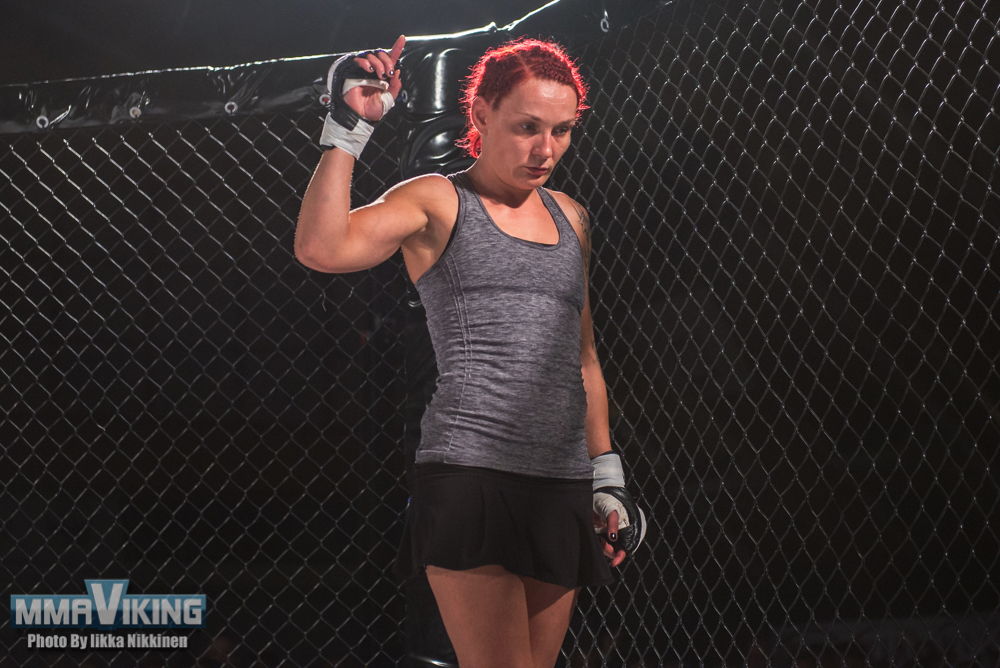 "I'm really excited that BAMMA offered me a match on their card.  BAMMA is an awesome organization and it is a great event where two of the top organizations will join forces!" says the purple belt out of MMA Imatra to mmaViking.com.
Siiskonen will be looking to rebound from a September loss to Lucie Pudilova at MMA Imatra.  She will have a tough BAMMA vet in undefeated Kavanagh in front of her in the cage.
"Kavanagh is tough, but I'm tougher! I fight my best abroad, and the foreign audience just suits me better, no pressure."