MMA Viking can confirm that Alexander Gustafsson has been cut. In an exclusive talk with Swedish MMA Federation president George Sallfeldt, the rumors surrounding Gustafsson's situation and the bout versus Gegard Mousasi being in jeopardy are true.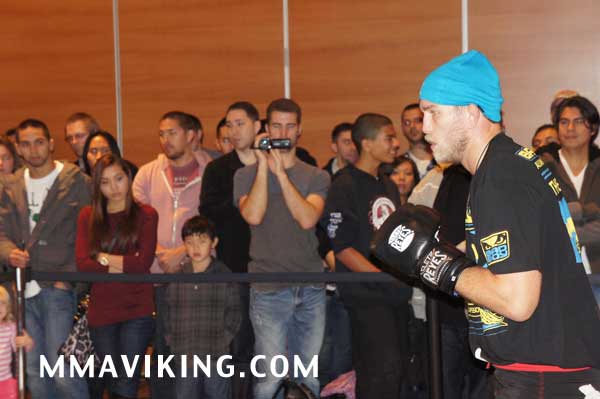 Gustafsson was cut in training, and went to the emergency room in Stockholm after the incident. The doctors told "The Mauler" at the time that it would take "3-4 weeks to heal". Gustafsson and his team then contacted the George Sallfeldt to see if the SMMAF doctors could give an "early opinion" to see if Gustafsson would fight. The SMMAF doctors, the same ones that will do the pre-fight medical check, had the same opinion. They conveyed that Gustafsson would "unlikely be healed in time to be cleared".
In talking with Sallfeldt, he wanted to be sure to know that "Gustafsson wants to fight". But in talking about the reality of it happening, the President said that it would be a "miracle" to have the cut heal faster that it would need to get doctors clearance.