MMA Viking is able to announce that Alexander Gustafsson (15-1 overall, 7-1 in the UFC) will face Gegard Mousasi (33-3 overall, 5-1 in the StrikeForce) at the UFC in Sweden on April 6. In interview today with MMA Viking, The Mauler revealed his plans for his return to Stockholm.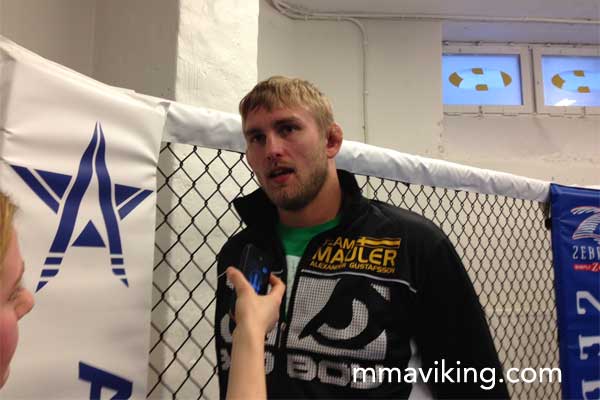 "The bout won't go to a decision" says Gustafsson about a prediction.
Gustafsson is having media day for the opening of his new "home" in Stockholm at Allstars gym. Gustafsson says the bout will be at Globen, where the debut of the UFC was in April of 2012.
Alex coming off of his big win over former UFC champion Mauricio Rua at UFC on Fox 5 in December 2012. The Swede was able to outstruck and outgrapple the Brazilian veteran for all three rounds.
The challenger Gegard Mousasi is also coming off an impressive win of his own. After a slow start the Dutch Armenian switched gears and submitted Mike Kyle late in the first round at the StrikeForce's final show on January 12th. The fight in Stockholm will be Mousasi's first in the UFC as he fought the last few years in StrikeForce and DREAM promotions.
"Like" us on Facebook, or follow us on Twitter to stay up do date with all the breaking news. Watch exclusive video of Gustafsson talking about Mousasi.