While five Nordic fighters were in the finals at Saturday's IMMAF World Championships at UFC International Fight Week, only one walked away with gold. It was Finland's Minna Grusander that stood above the rest that used her grappling to win the title of amateur world champion.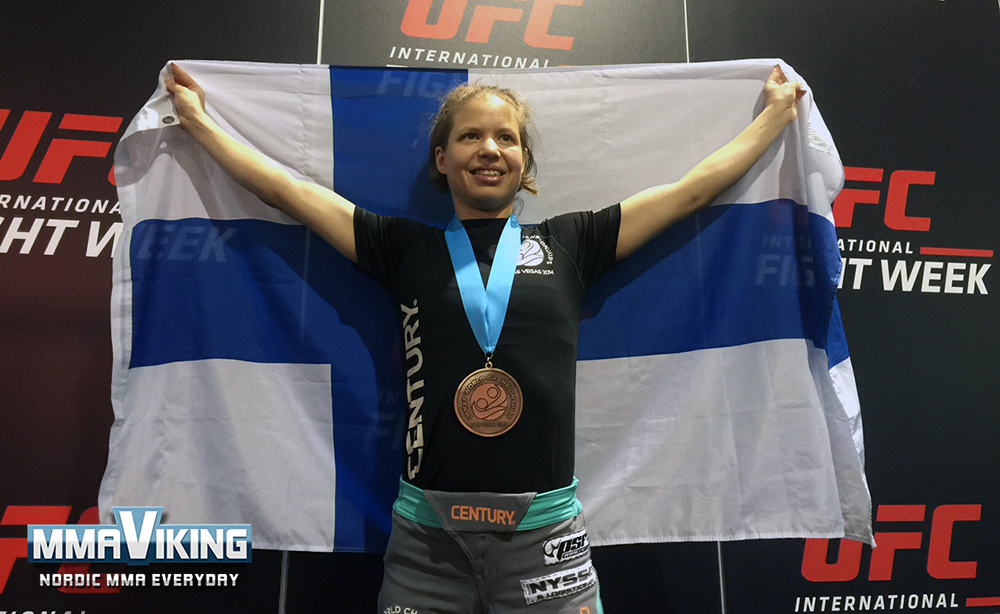 The only other Finnish fighter in the finals was Tuukka Repo who battled for 15 minutes against a tough UK fighter in Josh Ellis, but it wasn't enough. The 19 year old had his moments, but couldn't convince the judges that he was the man for the title.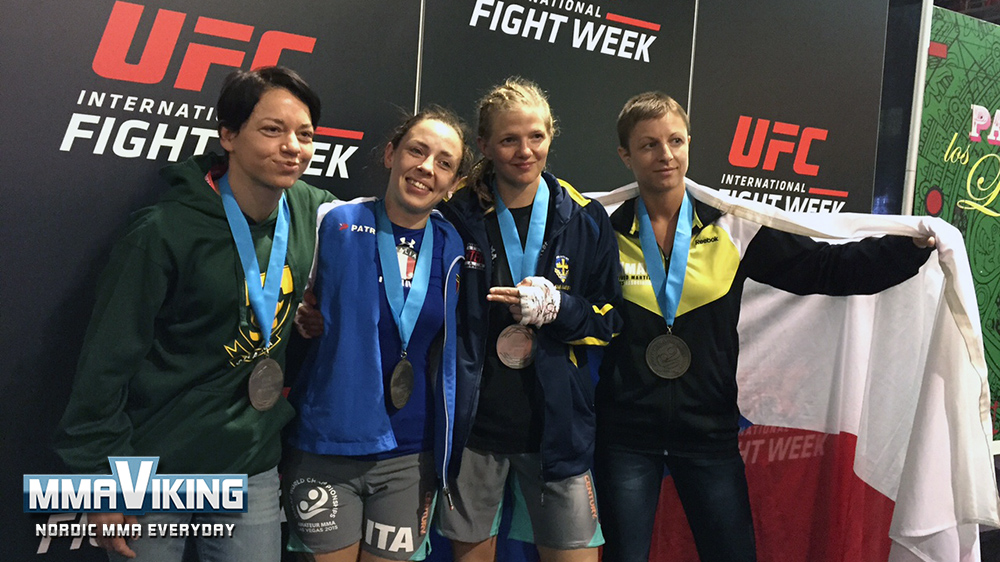 Swedes Anja Maxmark, Joel Moya, and Serdar Atlas all battled to win silver Saturday, losing their matches. Altas faced a veteran in Iurie Bejenari that appeared to be a much older and experienced fighter, and was stopped in the third round. Saxmark in just her 2nd amateur bout came up short against a strong grappler in Micol Disegni. Moya was in a battle with Ireland's Frans Mlambo, and was aggressive with his grappling to get some takedowns, but in the end the Irish fighter landed too many strikes.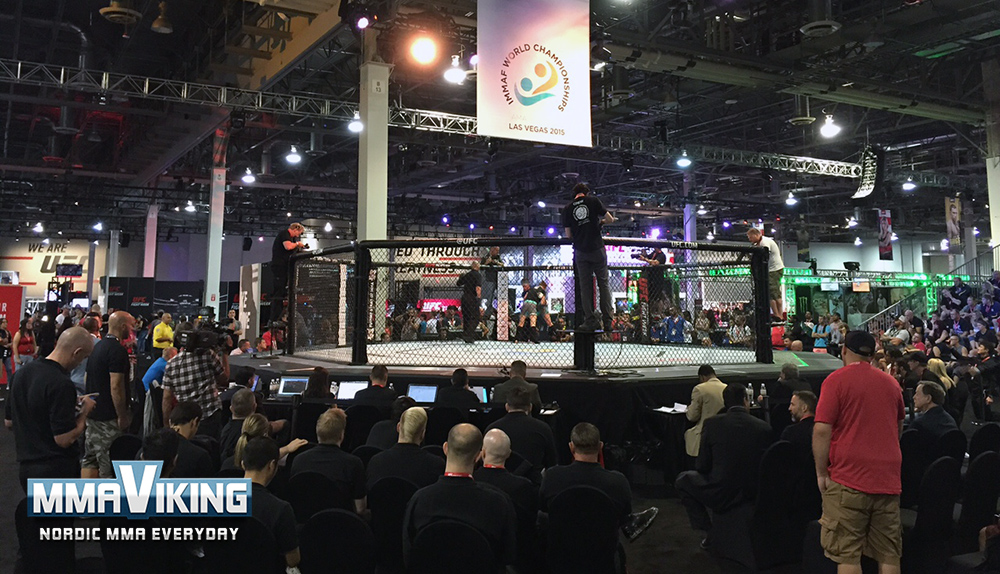 Swede Lisa Engelke and Finn Juho Laitinen were awarded bronze medals for getting to the semi-finals.