Glenn Sparv (9-3) will take on challenger Johan Vänttinen (12-4-1) in a much anticipated battle Friday at Cage 28. "Its a huge fight" says Sparv to MMAViking.com. "Johan is improving all the time, but im improving every day, too. I just need to prove it on Friday."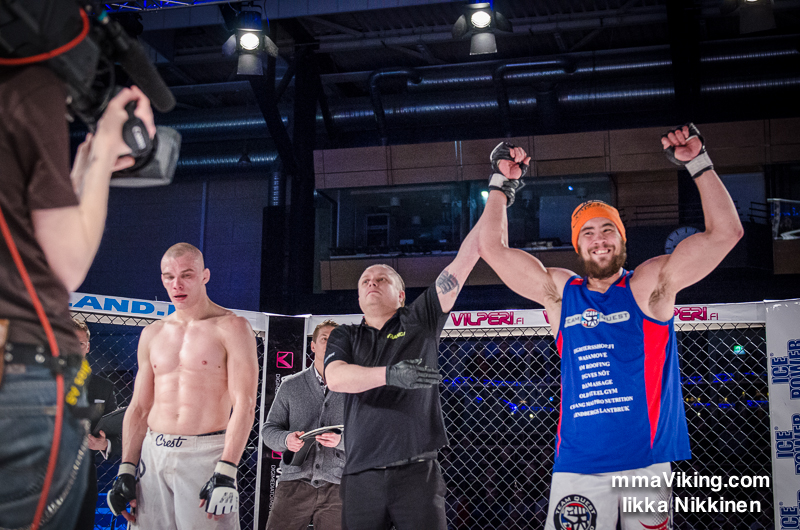 Sparv will attempt to defend his welterweight belt for the first time, after winning it at Cage 25 in a majority decision over Kai Puolakka back in February. Since that time, the Thailand living Finn has made some big changes in his camp as he has moved on from Team Quest Thailand.
"The switch to AKA has been really fucking good, been training with high level guys my own size, and bigger. Its been my best preparation ever. I train with Mike Swick, Soa paleli, 2x world champion wrestler Amir Akbari, former Cage Warriors champ Norman Parasiy, plus a lot of good upcoming fighters from one fc, grappling with black belts every day, could not wish for a better team to train with."
Vänttinen who now trains out of Hardknox Helsinki has been on a roll, winning his last three bouts. Johan has beat Olli Jaako Uitto at Cage 26, Juho Valamaa at Helsinnki Fight Night, and most recently Vaidas Valancius at Carelia Fight Night 10 working his way up to the title shot. "It dosent matter who's got that belt, its a fight and belt or no belt there is always pressure, nobody wanna be a loser."
Although Vänttinen is improving, Sparv is still confident. "I will win, unless I really fuck it up or do some stupid shit."
MMAViking.com asks if the older brother Marcus Vänttinen could be next in line if Sparv is able to win Friday. "Yes, but first I wanna grow 25 cm taller and add on some size, should happen next year when I hit puberty." jokes Sparv about facing the huge light heavyweight.
The bout takes place at Helsinki Hall of Culture on Friday, November 28, with Sparv versus Vänttinen headlining the card.