Minna Grusander (2-1) will face Tiia Kohtamäki (0-0) at Fight Night Finland 14 in her hometown of Turku this Saturday.  "I got to learn that I'd better have my fist tight on every punch and not break my hand at the first few punches landed" says "Brutsku" that is now recovered and more knowledgeable after her Pancrase fight with Syuri Kondo (4-0) in February.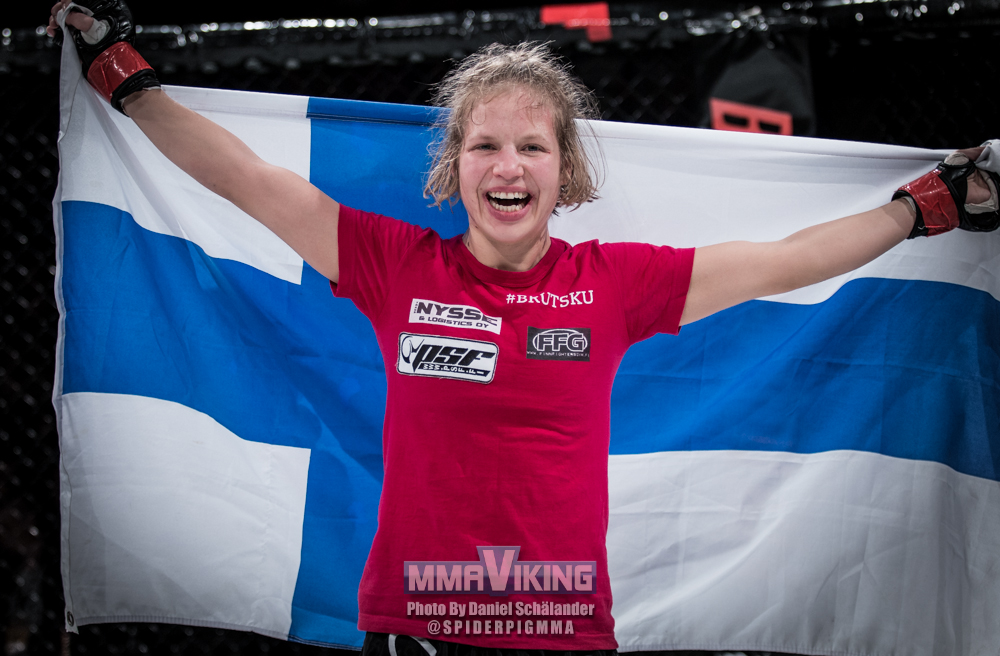 Grusander turned pro at FNF 10 back in October of 2015 after winning the IMMAF World Championship. The FinnFighters Gym fighter won the first two bouts in the pros, before suffering a loss in her last bout in a grueling three round decision at Pancrase 284.
"The fight actually gave me a confidence boost when understanding that even when my performance was a bit too far from my best I could still cope in a fight that tough! I have an awesome team behind me so a loss didn't get to become too big issue for me or break my spirit. My coaches Aleksi Kainulainen and Sami Sakko have always shown me the right steps for my development and they make it easy for me to count on them and my training in every situation, even now that there's a new winning streak to be started after a loss." comments Grusander that was part of a monumental female headlining bout for the well-known Pancrase promotion.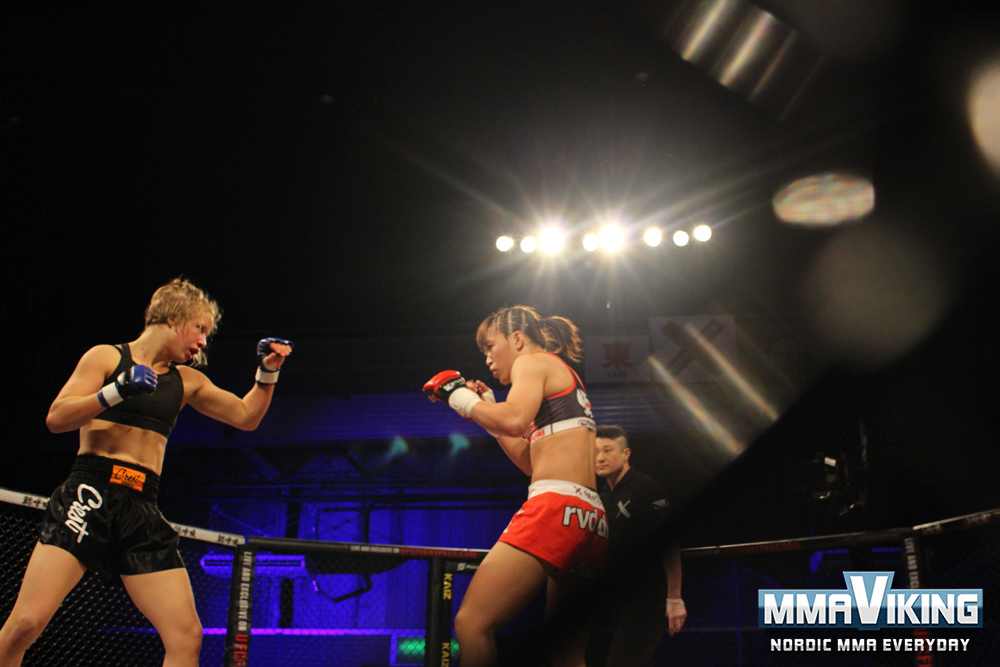 "I'm expecting some nice MMA. I need to stay focused and keep my guard up at all time not giving my opponent a single punch that I wouldn't be prepared to. It's pretty interesting situation when both teams actually know the opponent really well.  Their first bout went down at FNF – Lohja Fight Night 2 back in 2014, where Grusander won by submission.
"I'm extremely excited to provide an extremely rare Finn vs Finn female pro MMA bout for the home crowd!"
"I keep on telling people that it doesn't really make any difference for me if the cage I'm fighting in is in Tokio, Umeå or Turku, but about this particular fight I got to say that I really think that it wouldn't have any other place nearly as great as FNF-event in Turku to be showcased at.  I'm expecting a great atmosphere during our fight when the crowd is filled with not only MMA fans from Turku but also Kohtamäkis teammates Jani Salmi Support Crew warming up before he gets to step into the cage!"
There is another twist to the FNF event on Saturday.  "My family this will be a special event because, for the first time ever, we are on the same card with my husband, Matti Hirvonen, who he has an amateur bout on the pre-card!"