Alexander Gustafsson will face Anthony Johnson at the Tele2 Arena in Stockholm on January 24th. The UFC announced the bout today.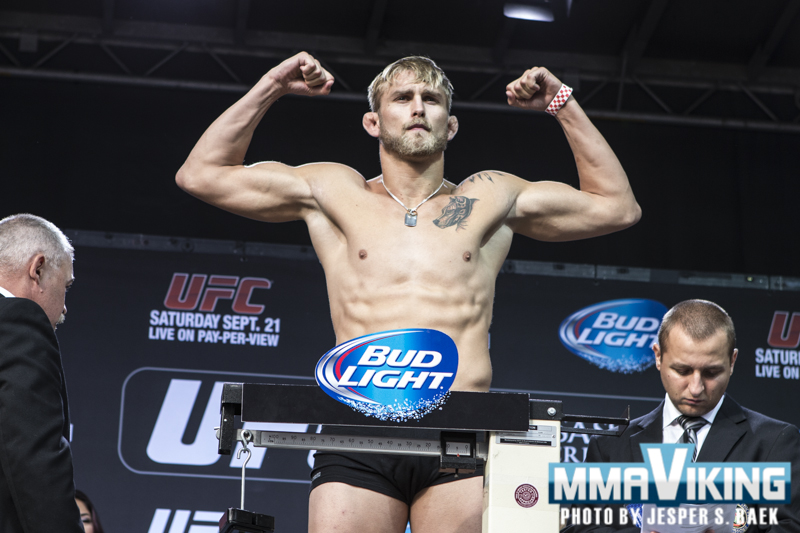 The 4th UFC in Sweden is being promoted as a Fight Night card, which will be shown live on FOX television in the USA.
Johnson was recently suspended from competing in the UFC after reports surfaced that "Rumble" was on named in a criminal complaint filed by the mother of his children. But last week the case was dismissed, and the UFC began looking at bouts for the American. Previously, Johnson said "I'll hate it, but all right, I guess I'm going to Sweden to whip some ass," when this matchup was proposed versus Gustafsson.
The bout will take place in front of more than 30,000 fans at the Tele2 Arena in Stockholm, marking just the second major stadium event in UFC history and the first in Europe.
"This is going to be an epic event," says Gustafsson, who defeated Jimi Manuwa in his last bout in March, said. "I want more than 30,000 fans to come and witness me win on January 24. Then I'm going to go and get the title! My journey back to the top starts now."
"This fight might be on his home turf, but I'm ready to go over to Sweden and prove that I'm the next in the line for the UFC light heavyweight title," Johnson said. "I'm not intimidated by fighting in front of Alex's hometown fans. I'm going to go in there and look for the knockout like I do in all of my fights. I can't wait for this!"
Johnson is off to a solid streak of eight consecutive wins (two in the UFC) while Gustafsson has won seven of his last eight, the only loss was by way of a a close unanimous decision to champ Jon Jones at UFC 165. The UFC says that this bout will determine the next UFC light heavyweight title challenger.