The UFC announced that it would be back in Stockholm on January 24th with Alexander Gustafsson versus Anthony Johnson, however a more accurate date for those in the Nordics is January 25th. The prelims will start at 23:00 local time. The main card will be broadcast live on Fox with fights starting at 2:00, so Gustafsson versus Johnson won't be in the Octagon until the early morning a few fights after.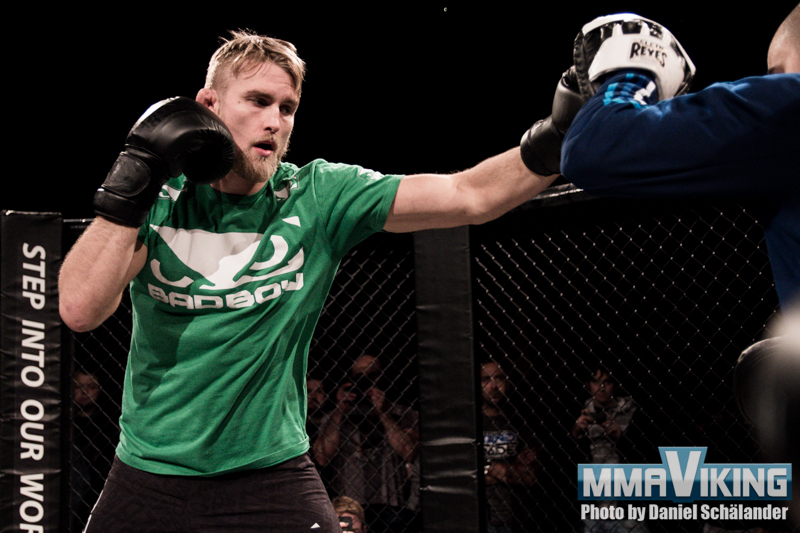 While Nordic MMA fans that like to watch numbered UFC's live at home are all too familiar with waking up at 4:00 for main cards Sunday morning, they should expect the same type of timing.  
As the card is being promoted as a FOX TV card, the headliner with the Swede is expected to start as early as 4:00 or as late as 5:00 Stockholm time depending on the length of the prior bouts to cater to the USA audience.
The UFC expects 30,000 spectators at the new Tele2 Arena in Stockholm. It hopes the event will be the largest ever in Europe and the second largest in the UFC's history, only behind GSP's staring home country performance at UFC 129 with 55,000 at Toronto's Rogers Centre.
"I want more than 30,000 fans to come and witness me win on January 24. Then I'm going to go and get the title! My journey back to the top starts now. "  says Gustafsson
Gustafsson has another huge opportunity in front of him, as the Mauler is now two fights away from the light heavyweight belt.
Tickets for the "UFC FIGHT NIGHT: GUSTAFSSON vs. JOHNSON" event will be made available to the general public on Friday, November 28 through www.AXS.com/UFC.  You can guarantee your seats by booking an Official UFC VIP Experience starting this Friday, November 14 at 12noon Sweden time via UFC VIP or Tailor Events.