Malin Hermansson (1-0) has ignited a bit of a feud with Swedish IMMAF champion Cornelia Holm (1-0) by calling out "Connie Future", who is ranked #1 among the Nordic flyweights with Hermansson sitting at #2.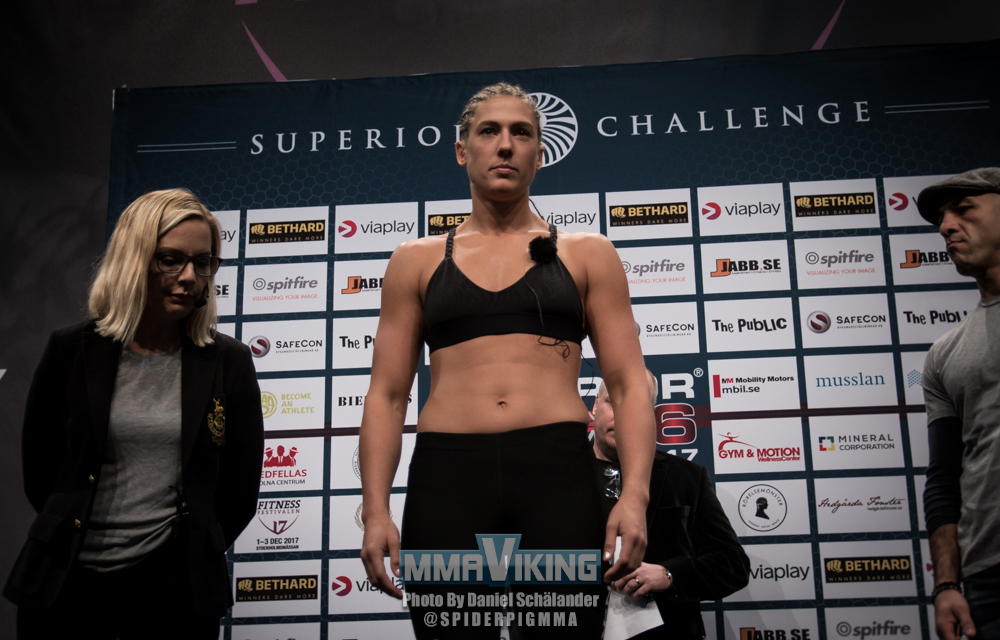 After beating IMMAF world champion Gabriella Ringblom at Superior Challenge 16, the confident striker out of Örebro focused on "derailing another hype train" in Holm in her second pro bout.
While Holm is not backing down from a matchup, her priority is to be on the Cage Warriors 93 card in her hometown of Gothenburg on April 28, and says "Who the F*ck is that girl??" when asked about a potential showdown with Hermansson. "I don't know her age but she must have some sort of mid life crisis looking to fight in MMA. Against me. I would drown her."
"Holm knows that her boring lay and pray style won't work with me."
Hermansson is ready to respond to the shots recently fired back. "Connie Future? You can't be the future if you're unable to remember the recent past. She can sit there and regurgitate Conor McGregor lines as much as she likes, she knew exactly who I was when I dismantled her national teammate in front of her at Superior Challenge."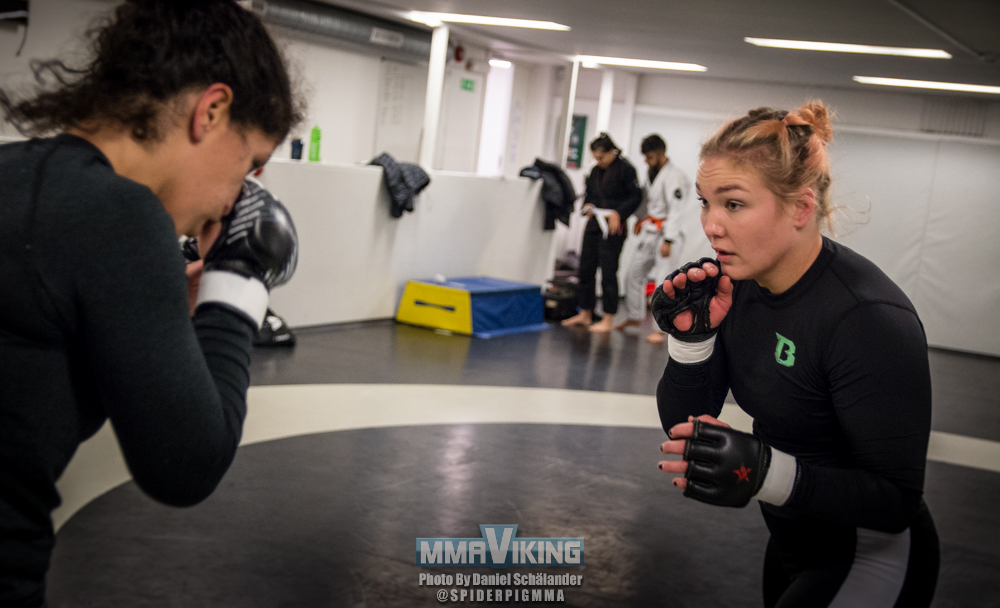 "My management have put me forward, yet we don't see a contract. Why is that? I'll tell you why, because she's running scared." says Hermansson that wants to make it official with a contract. Holm is already signed the European promotion, where she won her pro debut win against Diana Filipa at Cage Warriors 87 in October.
"Stop talking, old woman! Hahaha yes you are older than me, so get your facts straight. Sign the contract and let us see who's 1st and who's 2nd in the flyweight rankings."