Just last night MMA Viking reported that Alexander Gustafsson, who got cut while sparring, was officially denied from fighting Gegard Mousasi in the main event of the UFC on Fuel TV 9 event. Now just few hours after the announcement UFC president Dana White has already tweeted Gustafsson's replacement: Sweden's own Ilir "the Sledgehammer" Latifi (7-2) will jump in on short notice and fight Dutchman Gegard Mousasi at the Globen arena on Saturday. Latifi is the #2 ranked Nordic fighter behind the #1 ranked Gustafsson.
Four days ago MMA Viking posted news that Latifi would be willing to step in for Gustafsson if needed.  "I would love to fight Gegard Mousasi in UFC Sweden! Give me the shot!" posts Latifi on Facebook. Latifi, who is one of Sweden's most popular fighters, recently helped Superior Challenge stage a huge show in Malmo behind the huge drawing power of the fighter.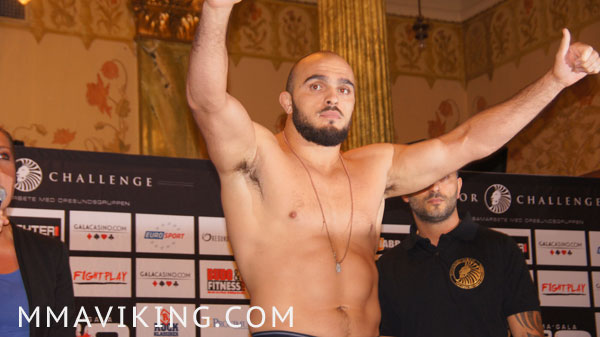 "The Sledgehammer" has 7 wins and 2 losses overall, and is on a three fight winning streak. Latifi's last loss was in July of 2011, where he lost to Emanual Newton by decision, in a bout where he had a torn muscle. The powerful wrestler has trained with the the Blackzilians, and was part of the team with Big Foot Silva that overthrew Fedor in Strikeforce.
Get to know Latifi from our UFC Ready Viking series story on the Malmö brawler.