Juho Valamaa will headline Fight Night Finland 10 takes place in Turku on October 10th at the Kupittaan Urheiluhalli. The promotion announced that the Finn would star in his hometown again, and that familiar Finish names such as Jerry Kvarnström, Markus Halkosaari, Jani Salmi, Patrik Kapanen, Patrik Pietilä, and Aleksi Toivonen will also be on the card. Not to be missed will be IMMAF World Champ Minna Grusander, who will be making her professional debut after winning gold in Las Vegas earlier in the month.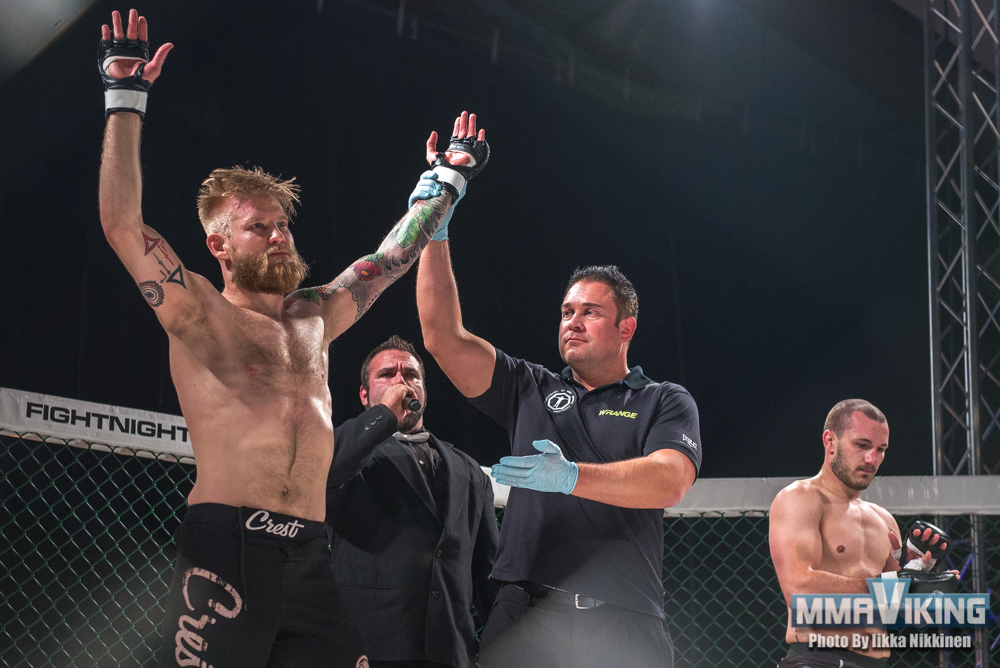 Valamaa stepped up to the main event status with his bout, when his friend and training partner Tipi Hirvikangas was injured in preparing for last April's FNF 9. The Finn got to showcase his much improved boxing when he dropped Gallon with a nasty body shot and continued to ground and pound until the referee had seen enough.
"I want an opponent who brings something more than a win on the record. I would like a name that gets recognized outside Finland, when I beat him."
The FinnFighters Gym fighter has a nice three fight winning streak going, since losing to Johan Vanttinen in June of 2014. He has a 9 win and 3 loss record overall.
Timo-Juhani Hirvikangas would have likely been a headliner for the card, as planned for FNF 9, but he was recently signed by ManoManagement and is hoping to be in the Octagon in his next bout.  The organization also locked up Teemu Packalen, but he inked a UFC deal to fight on late-notice in Scotland.
Matchups are expected for fighters as this week.