Martin Kampmann takes on Johny Hendricks in one of the highest profile Nordic bouts. The Hitman takes on the American national champion wrestler at UFC 154 in Canada. See results and play-by-play of the fight.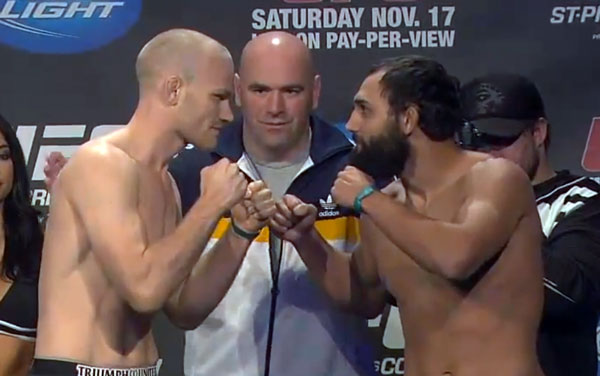 Play-by-Play
The bout will be the second to last fight of the night. See live results here.
Round 1
The two former training partners touch gloves, and then go back to their corners.
Right kick from Kampmann first, and Hendricks is looking for a big left. Hendricks leads with a right that lands, then a big left hand lands, and Kampmann is knocked out. The Dane goes stiff and falls to his back, and the American lands another left hand before the referee could save the Hitman.
The official time is 46 seconds, a KO.
Hendricks celebrated with his corner and calls out for the title.
Kampmann is up and congratulates Hendricks, but is disappointed with the outcome.
Video Highlight