Katja Kankaanpää made weight today at 120 lbs, while Aisling Daly also hit her mark at 120.6 lbs.  The two will square off tomorrow on the main card prior to the two title fights at Cage Warriors 51 in Dublin.  MMA Viking content partner www.powerhouse.ie was at the weigh-in, and sat down with the Finnish fighter for this interview.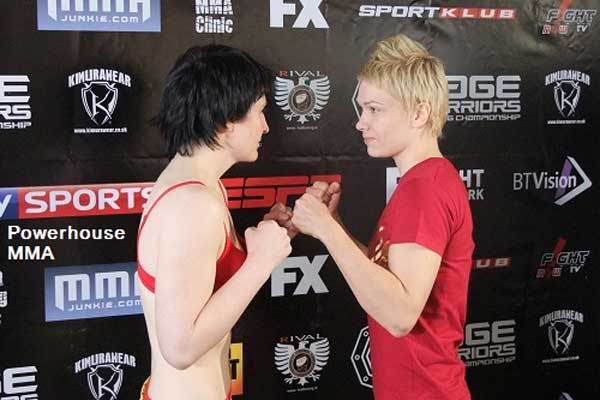 Interview
This is your first fight outside Finland how does it feel to fight abroad?
I'm very excited! I have waited a long time for this opportunity and I'm ready now!
Were you expecting to get this call from Cage Warriors to fight on one of their cards?
We (my team and I) have spoken many times with Cage Warriors about fighting on one of their cards. We waited and I am happy it came now as I am such great shape, it is a great opportunity, perfectly timed.
Your last fight you cited a number of problems in your preparation such as injuries and feeling ill, how do you feel coming into this fight?
I'm very healthy and I feel like I am the best I have ever been.
Your opponent is Ais Daly, a very experienced fighter, how do you feel fighting a fighter with this experience?
It doesn't matter, her experience isn't something that I have thought about at all.
Do you consider this to be your biggest fight to date?
Yes, of course! This is the biggest, but I am very well prepared and ready.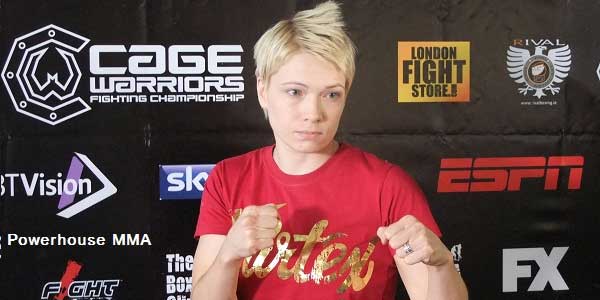 What do you think of Ais's fighting style?
It is no problem for me. She is a great fighter but I feel her style is quite suitable for me.
Let us talk a bit about your training. Are there many female mixed martial artists where you train?
Not many, I have to travel to Helsinki to train with female fighters. Finland is such a small country we haven't many female fighters. I train a lot with the guys. Also my coaches Marcelo Giudici and Jarkko Latomäki have me very well prepared.
Any predictions for this fight?
Haha, I am ready and I will win no matter what it takes.