Mark O. Madsen (6-0, #8 Nordic WW) now has an opponent for Cage Warriors 103 will go down on March 9th in Copenhagen, Denmark.  "The Olympian" will face Frenchman Thibaud Larchet (12-4-1) announced the wrestler at a press conference today in Denmark.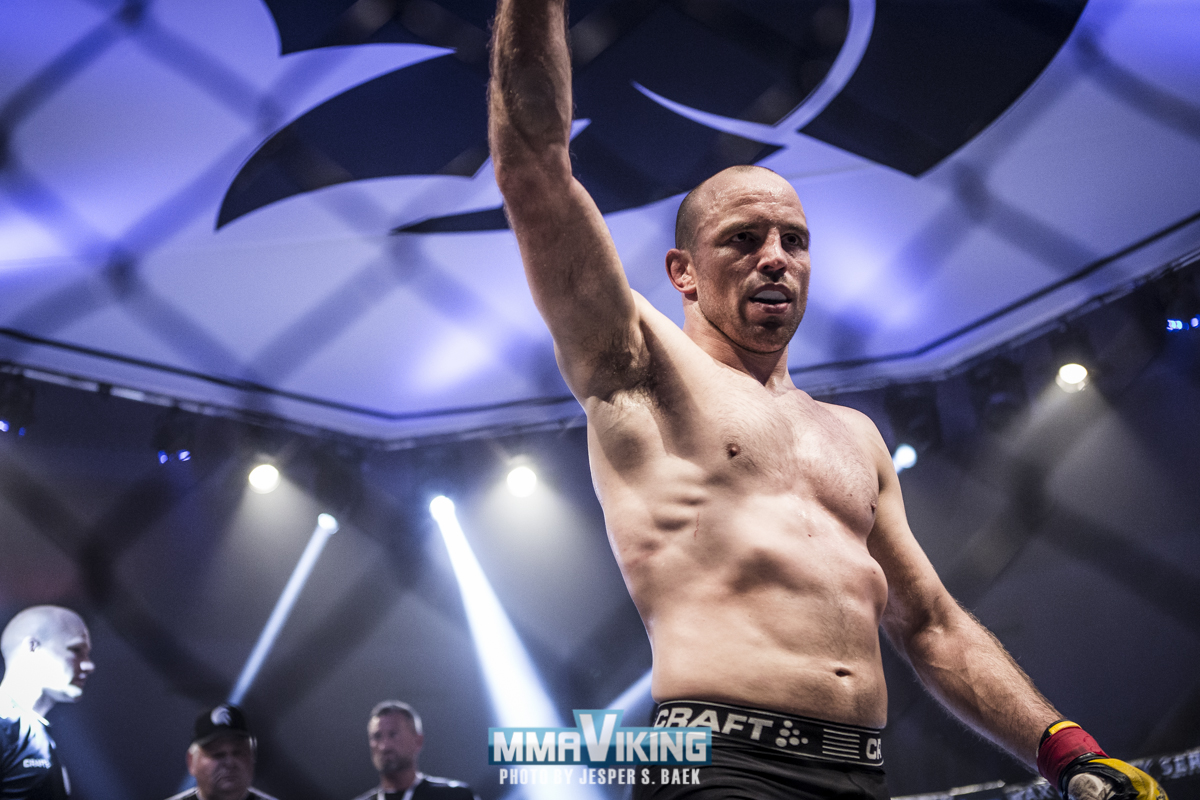 "I'm really looking forward to this fight. With my modest six games behind me, I get butterflies in my stomach over this task. It is clearly the best opponent I have faced, but I will get into the cage to win. I have to, and I will." says Madsen.
Madsen looks to take another step toward his goal of signing with the UFC.  The Olympic medalist wrestler has been focused on MMA and notched four wins in 2018, including featured fights with CWA Denmark 1 & 2.
"Thibaud Larchet is a more experienced fighter than Matthew Bonner and a step up for Mark O. Madsen. We can expect Mark to be challenged in every aspect, "said Cage Warriors president Graham Boylan.
"I'm going to stop Mark's winning time and show it's too late for him to switch to MMA." says Larchet that is coming off a TKO loss at GMC 16 in September.