Mads Burnell (3-0) was supposed to headline May 23rd's Unified Combat League (UCL) Combat XXIII card, but now it is Rumble Sports teammate Matthias Lodahl (2-0) that steps in to take his place against American Nate Landwehr (5-1) in the evening's main event. "I knew that Mads was fighting a month before UCL, and I had already thought to myself that if he where to get injured, I would step up to fight Nate" says Lodahl to mmaViking.com shortly after the change was announced by the promotion today.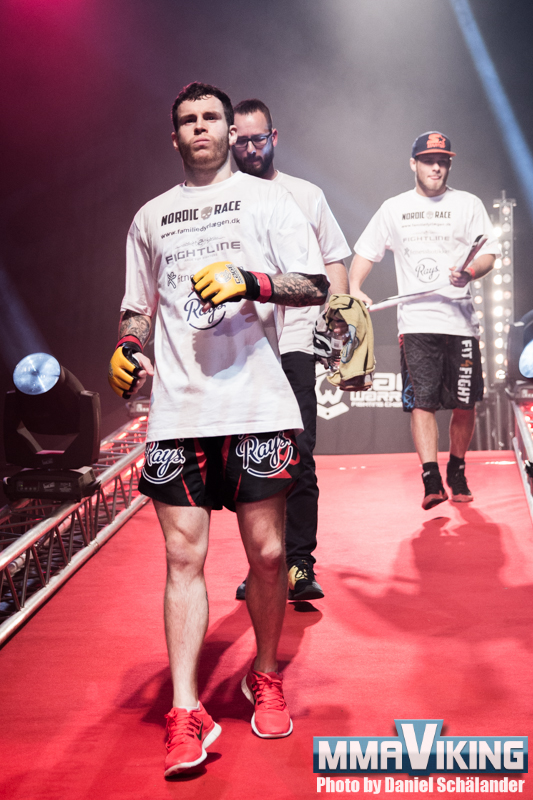 "When Tue called me friday and offered me the fight I said "Yes!" right away!" says the Dane that has two weeks to get ready to step into the cage to protect his winning streak. The featherweight has notched two professional wins since turning pro in 2014. Prior to turning pro, Lodahl had won all 7 of his amateur bouts.  He last fought on March, where he won by submission in the first round at La Onda – MMA Gladiators.
"Nate is a very good opponent, he comes out aggressive and wants to bang. It's going to be at tough test for me, but I think he's style of fighting is a good matchup for me. I see myself as similar to Nate but a better technician."
Nate "The Train" Landwehr is on a three fight winning streak.  The SSF Submission Academy fighter has only lost once in his career that started in 2012, when he lost a decision at SFC 22 in February of 2013.  His last bout was in January of this year where he won by decision.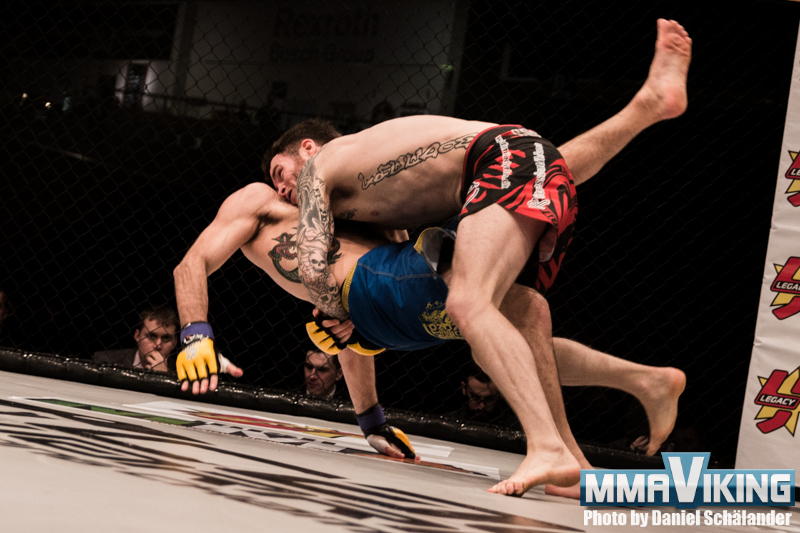 "There ain't no way I'm losing, this is my town and my time to shine!" says the Dane that will look to defend his perfect record at the DGI Byen.
The UCL is a US/Canadian based Mixed Martial Arts promotion broadcasting to over 120 million homes in North and South America, Europe, North Africa and the Middle East. They will have their debut event in Scandinavia with the UCL Combat XXIII card at the DGI BYEN in Copenhagen, Denmark.  Lodahl would like to give a shoutout to Rumble Sports and his sponsors Nordic Race and Ray's Skateshop.