The UFC has just announced that Swede Mats Nilsson has been signed to the leading promotion. Nilsson (11 wins & 2 losses) has long been one of the Nordic's top middleweights, and now will get his shot on March 8 to make his UFC debut against Brit Luke Barnatt in London. "I'm ecstatic! I got the call a couple of days ago and it has been hard to keep my lips sealed." says Nilsson to MMAViking.com.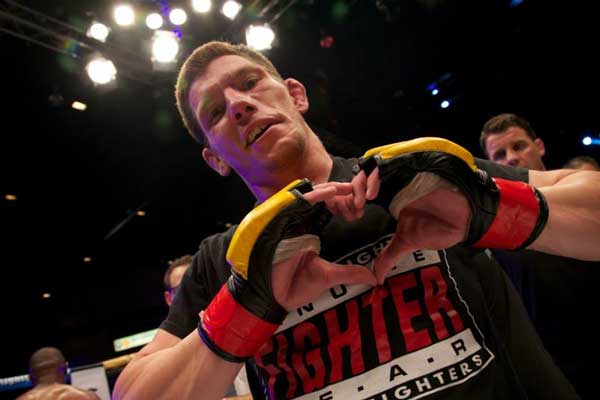 "With all the paperwork done they finally announced it today and I couldn't be happier." says the Swede who trains out of Rumble Sports in Denmark.  "I've been working for this a long time. Love it when hard work pays off."
Nilsson has been fighting for such promotions as Cage, The Zone FC, and most recently Cage Warriors.   He has been on a run, winning his last 7 of 8 bouts.  His only loss in this stretch has come to Tor Troeng, who has already proven his talents in the 8 sided cage. The Helsingborg fighter last stepped into the cage in September for Cage Warriors, where he TKO'd Denniston Sutherland in the second round.
"I simply view this as another fight. We have studied Luke Barnatt's fights, and I think we already have a pretty strong gameplan to work on."  says Nilsson's manager from Intensiti Fighter Management, Tue K. Trnka.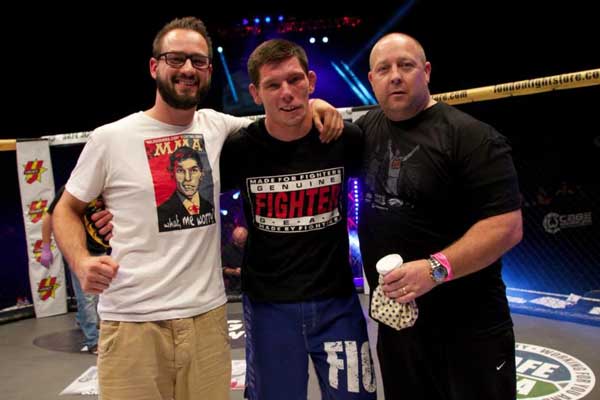 Luke Barnatt fights out of Tsunami Gym and has an undefeated record of 7 wins and 0 losses. His last bout was in October, where he submitted Andrew Craig in round 2.
"I like the fight a lot. I think it will be a good fight for Mats, as he has the tools to beat the Brit. And as his manager, it always was my goal to get him the right fights, and not thrown him into the deep end of the pool immediately, like some of the other Nordic fighters have been." – Trnka
Nilsson is the third Swede to be put on the card, as Ilir Latifi and Alexander Gustafsson have already been slotted for the London card.