Minna Grusander (3-1) stopped Tiia Kohtamäki (0-1) at Fight Night Finland 14 in her hometown of Turku last Saturday. "We knew that I have the edge when the fight goes to the ground, and eventually that was how I was able to finish the fight." says the FinnFighters Gym fighter to MMAViking.com following her win.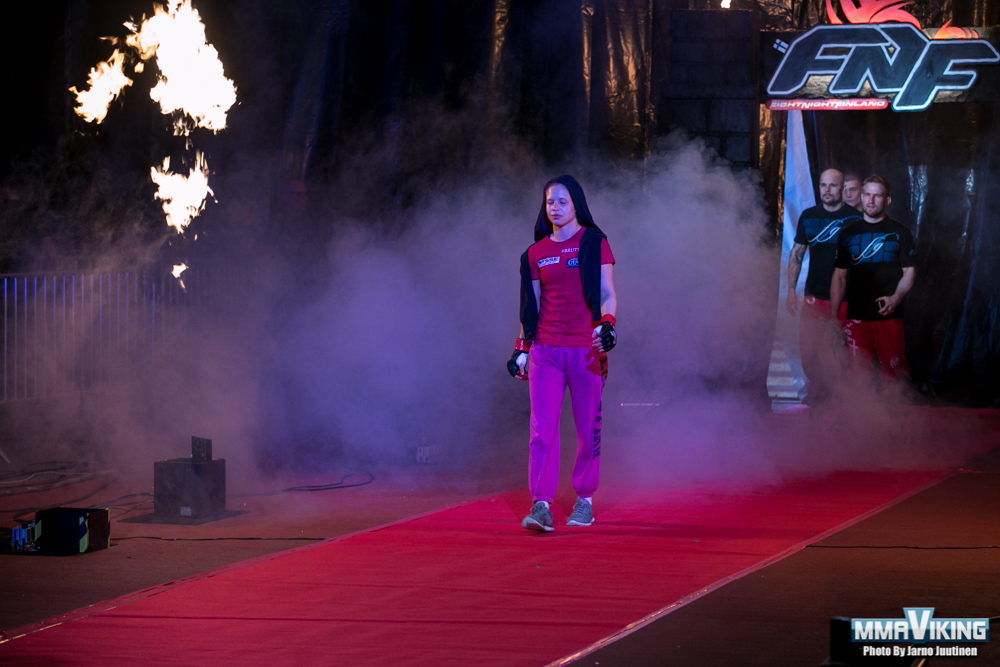 "Being able to use elbows for ground and pound is still quite a new thing for me, so I wanted to try that out as well. To put it simple, the plan was to take her down and finish the fight with elbow strikes. That is what I was able to do, so I am very happy about that." says "Brutsku" about her second win over Kohtamäki, and this time as a pro.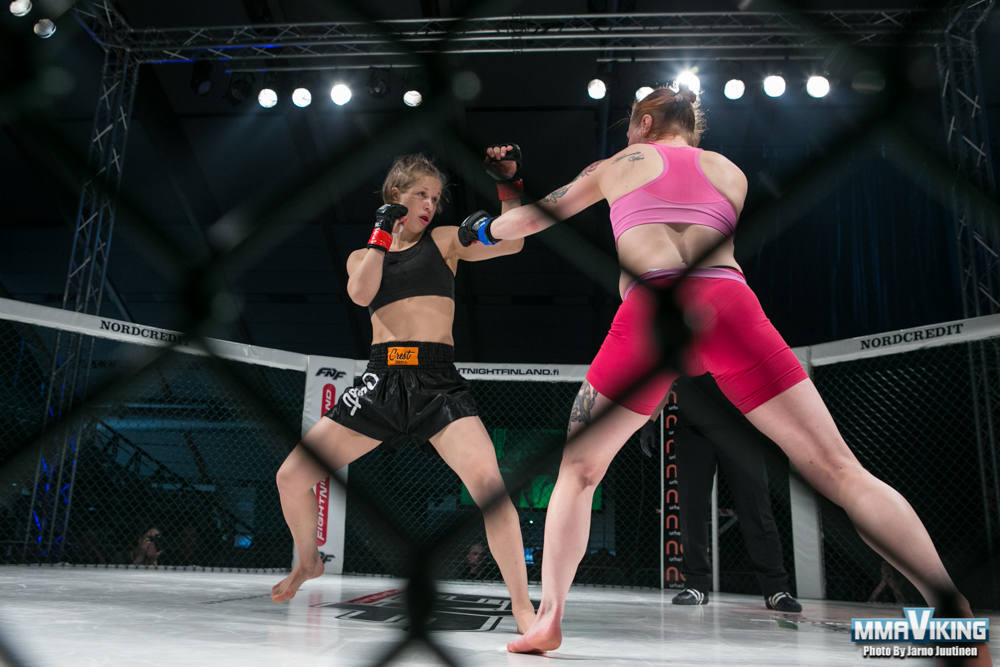 "There has been quite a lot of interest, especially after the Pancrase fight."
The bout was a return match from a loss and injury from the Pancrase fight with Syuri Kondo (4-0) back February. "I have to say though, that I am very happy about the progress that I have made in my stand up game, especially my head movement has progressed leaps and bounds. For example, in my previous fight in Japan I felt that for 15 minutes I kept on walking to my opponent's jab, not this time though."
The 2015 IMMAF World Championship came prepared to battle the tough striker. "It gave me a lot of confidence, when I realized that I am more than ok with her while standing up. I knew I still had my strongest weapon ready for use, which is my ground game."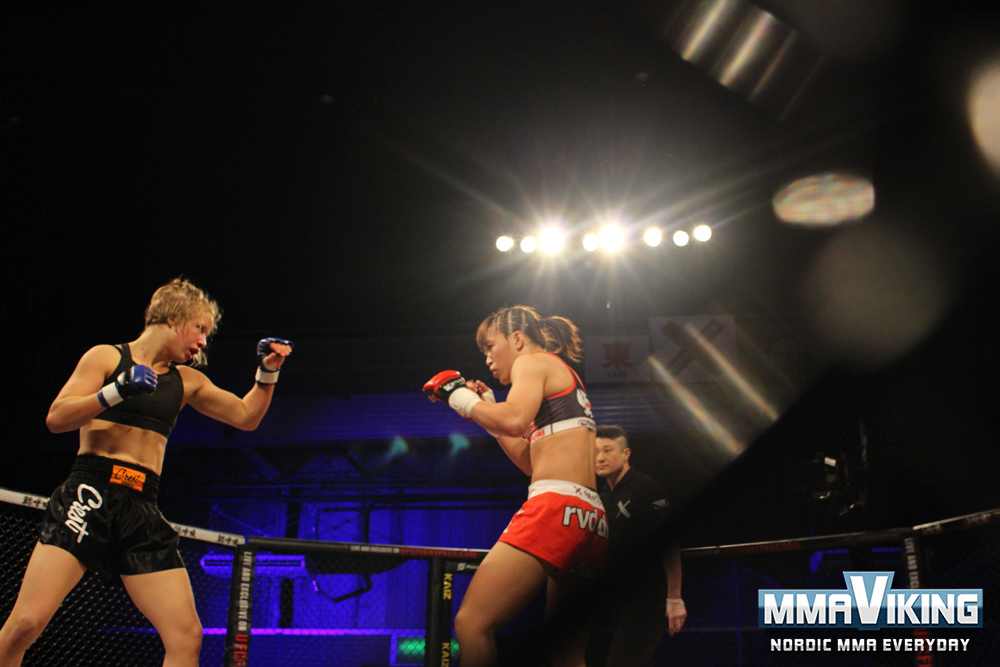 "I have very good coaches, Aleksi Kainulainen and Sami Sakko, that know what needs to be done and I can be confident that they can take me to the next level as a fighter." says Grusander that is looking forward to taking on another fight.