Dane Soren Bak (8-1) beat Scott Clist (11-3) in one of the more lopsided cards you will see with a 30-25, 30-25, and 30-24 decision victory.  The "True Viking" announced his arrival in fashion in the co-main event at Cage Warriors 83 in Wales with his axe and sufficating grappling.  "the whole experience about the debut was positive, they run a tight show and knows what they're doing. – there are some truly amazing people behind the scenes, making everything work flawless." says the CSA.dk to MMAViking.com.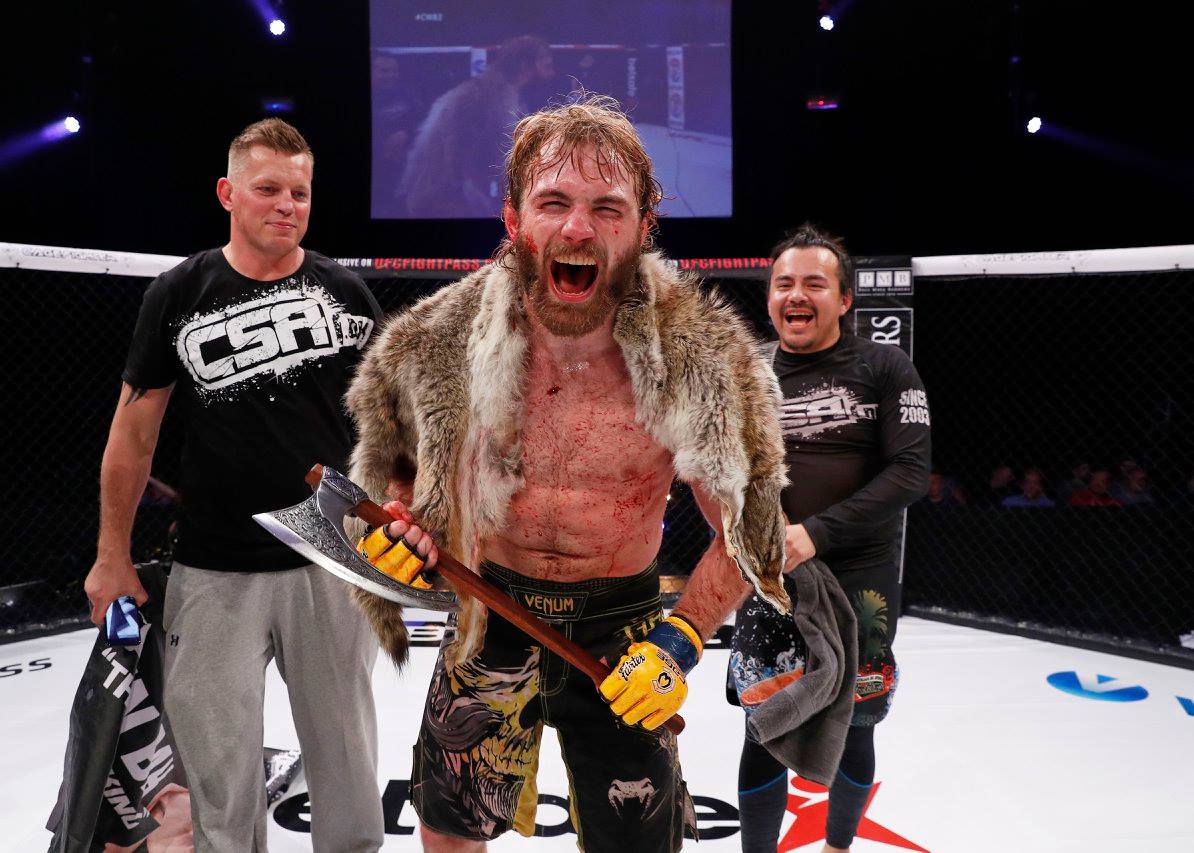 "It's great to be back on track winning, even though I knew I could win this fight with the right strategy, there was always that little voice saying, what if?? – great to be able to shut that up." says the 24-year-old that suffered his very first loss last October to Finn Aleksi Mantykivi. "This is not a lesson taking lightly," said the CSA.dk fighter that is now back on track.
Bak now has 8 wins and 1 loss, and looking toward the top of the European promotion.  "It could be the title shot after this win.  Scott Clist is a tough guy, and his last fight were for the title contender shot, so why not in the end It's up to cage warriors to decide, but it would make sense to make the title shot happen sooner than later.
The shot to a title is unclear with lightweight champion Chris Fishgold (16-1-1) with dealings with the law, where he was most recently taken off a showdown with Finn Jani Salmi (9-2) at CWFC 82.