Oliver Enkamp (3-0) returns to IRFA 7 on November 22nd to continue his undefeated welterweight run.  "In a perfect world I would fight at least 4 times a year." says the Allstars Training Center fighter that has only fought three times since turning pro back in March of last year.  The Swede now faces Poland's Lukasz Bienek who comes into the bout at 5 wins and 1 loss.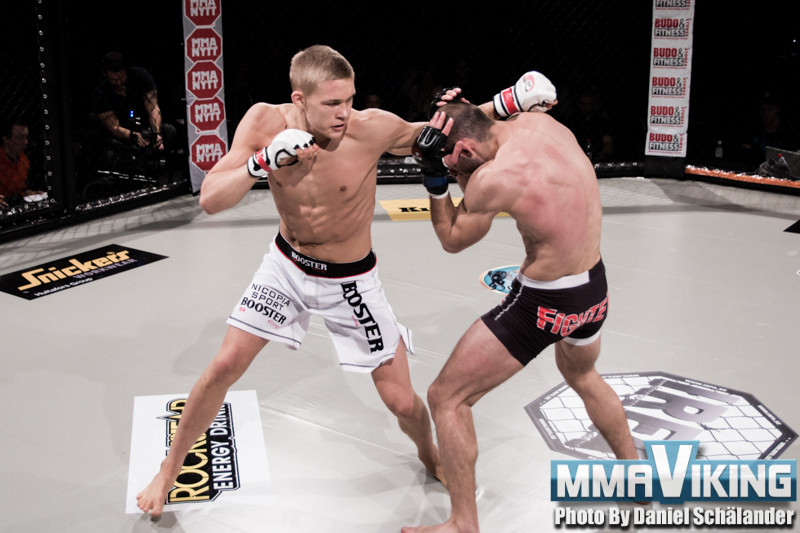 "Let me answer that with a question: why doesn't Jay-Z put out albums more often? Less is more… " jokes Enkamp, who blames cancelled events, pulled out opponents, and injuries for the reason for his lack of activity.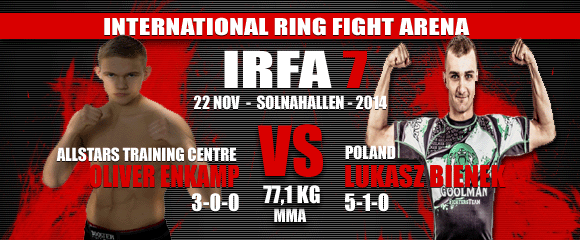 The Combat Academy martial arts coach has fought at both IRFA 4 and IRFA 6 in Stockholm, and again will be one of the hot prospects on the upcoming card at Solnahallen.
Bienek has not seen action outside of Poland.  "I know only as much as I can see on Sherdog and Youtube. He seems to be an intense fighter with a record of (5-1-0) and most of his finishes by submission." says Enkamp about his opponent.
Enkamp, who was undefeated in his amateur MMA career is confident again.  "I see myself match up great against anyone since I am so well rounded, unpredictable and able to adapt and improvise."