Finn Eeva Siiskonen (2 wins and 1 loss) will be making her big return to the cage at Saturday's Carelia Fight 10.  "Carelia is like home to me. It's a big part of our gym and means a lot to all of us Imatra fighters to get a chance to fight there." says Siiskonen about the local promotion to MMAViking.com.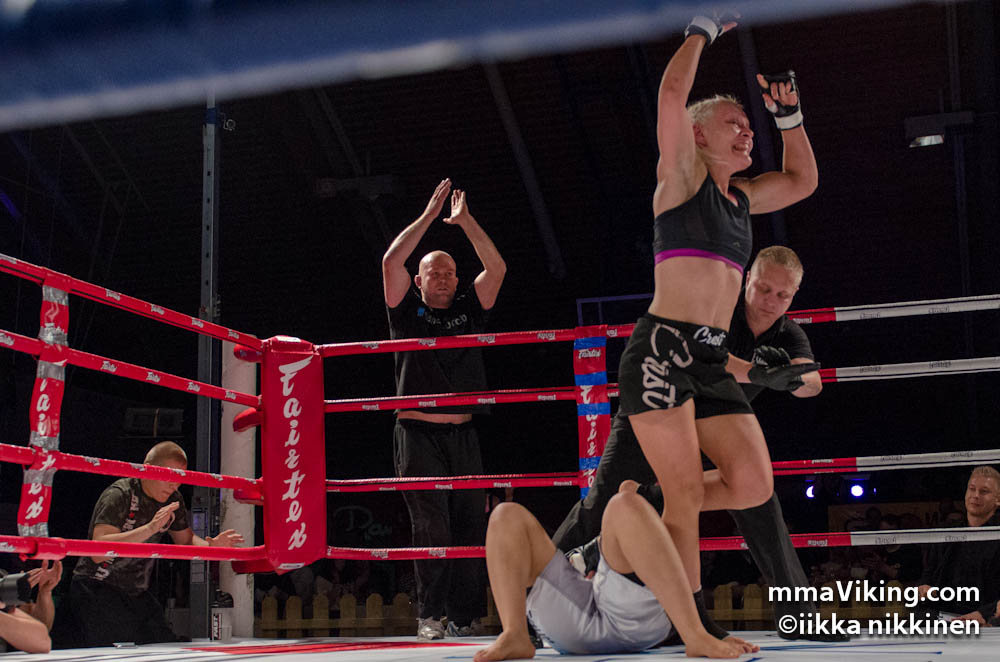 "It feels great to make the comeback in my hometown after a one year lay off." says the 32 year old that steps-up to face French MMA newcomer Isabelle Pare (1 win and 0 losses).
"What I know of Isabella Pare is that she is a good striker. But I'm prepared for everything where ever the fight will go and I believe the fight between me and Isabella will be entertaining and full on action in both standing and on the round."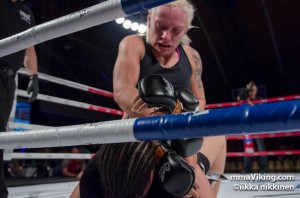 The Finn has had mixed success at Carelia Fight 8, as it was home to her successful MMA debut back in September of 2012 where she stopped Myriem el Banouti by strikes in the first round. However, her two fight winning streak ended at the hands of Julia Stoliarenko at last year's Carelia Fight 9 last September when she was caught in an armbar in the first round. This was the last time that the MMA Imatra fighter stepped into the cage.
"I hurt PCL ligament in my knee and that caused fibula to twist to a bad angle. I have been rehabbing the leg carefully and it's been good since February. In March I competed in the No-Gi Finnish Championships where I took home a bronze medal."
"Previously I would've said striking but nowadays, I say it's MMA." says the Finn about describing her fighting style.  "My style has gone through a drastic change which I'm very pleased with."
I'd like to thank my coaches, training partners and also my sponsors Crest fight gear and Keho health services.