Glenn Sparv (19-5) is aiming to win the Full Metal Dojo belt today at the Insanity Nightclub in Bangkok. The Tiger Muay Thai & MMA fighter will face undefeated Iranian Mehdi Bagheri (4-0) for the middleweight strap at FMD16 – Big Trouble in Little Bangkok. "This is not a walk in the park but I'm taking him to school" says Sparv to MMA Viking after making weight.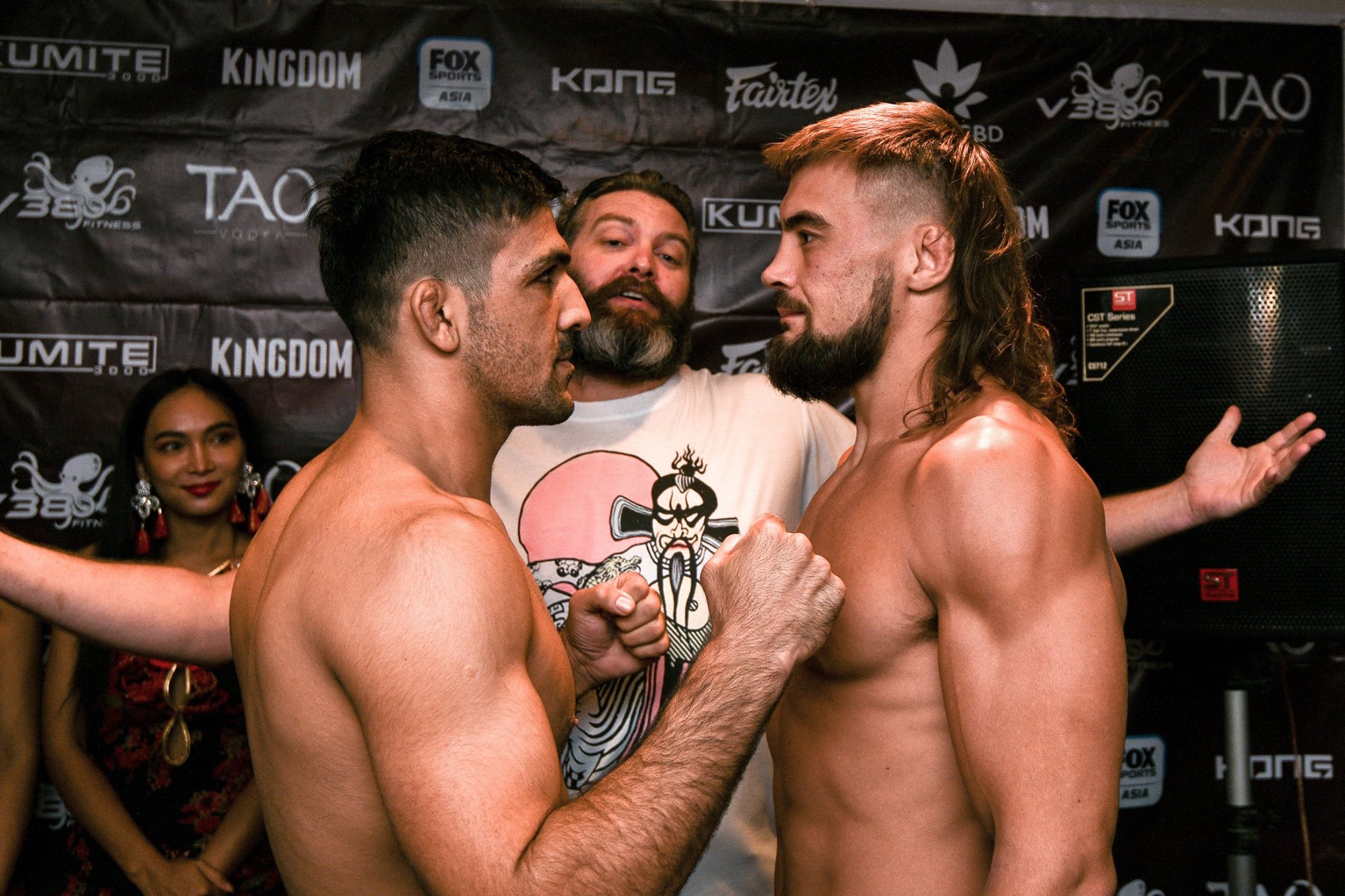 Sparv won by submission over Gulbidin Ziyobekov from Tajikistan at WLF WARS, MMA China's Leading MMA Promotion, in his last bout in September. The Finn took this fight on a week's notice and won the heavyweight bout by submission in just 55 seconds.
"I'm bringing pride back.  We got 12-6 elbows, stomps, knees to the grounded opponent and soccer kicks."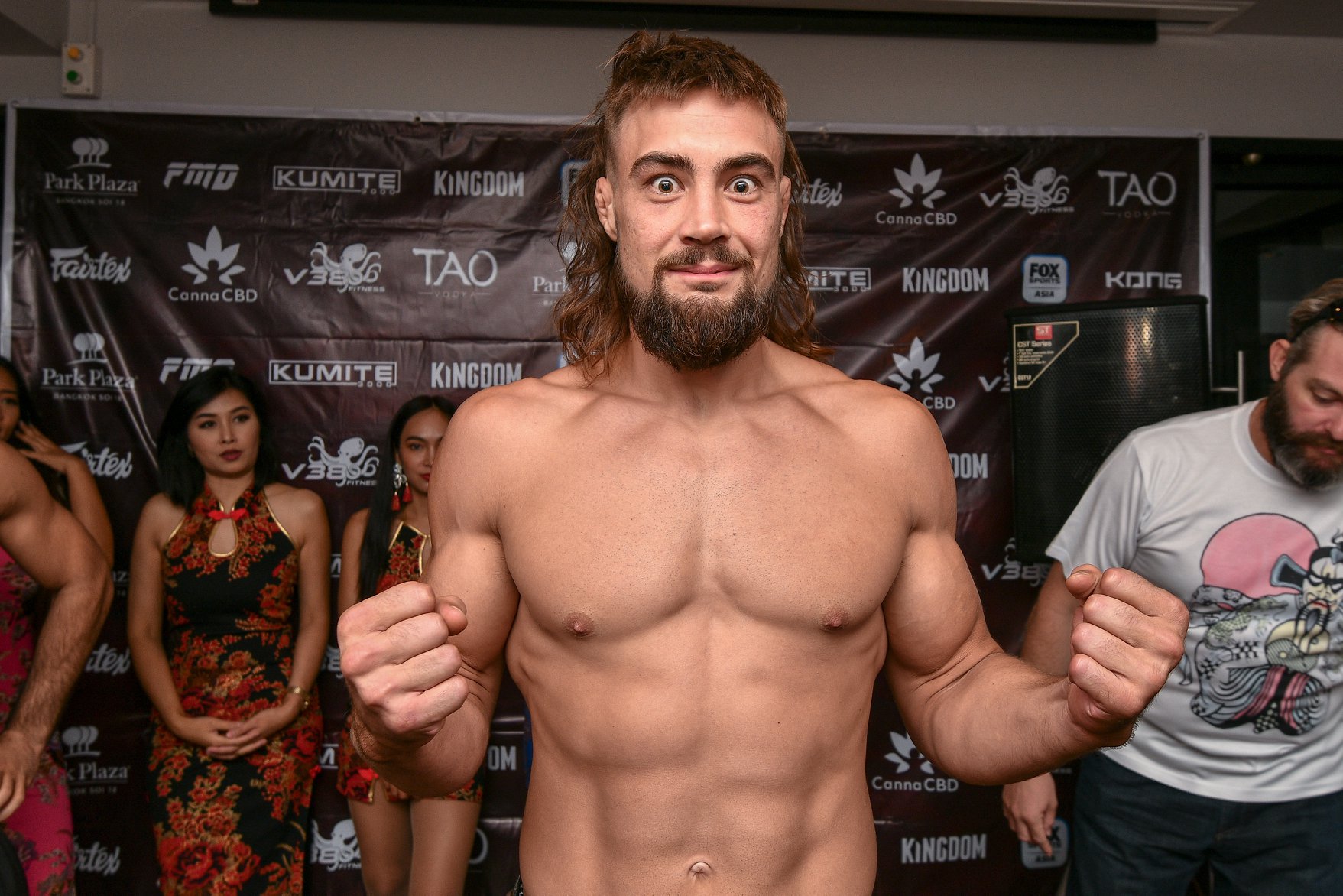 Bagheri is a wrestler from Iran that now coaches at Monarchy MMA. He is undefeated in his pro MMA career and won in the last FMD event last year with a rear-naked choke in the second round over previously undefeated Javier Trujillo. "We don't need any of that bjj for this one" jokes Sparv on how he plans to deal the wrestling based opponent.
MMA Viking will be providing live updates, so come back for full results.
Notes : Photos from Full Metal Dojo.