On May 16th in Malmö, Superior Challenges title holder Joachim Christensen (10-3) will defend his SC light heavyweight title against the rising Swedish star Max "Power" Nunes (15-2) in the main event. The action packed Superior Challenge 12 fight card is now complete with 12 fights.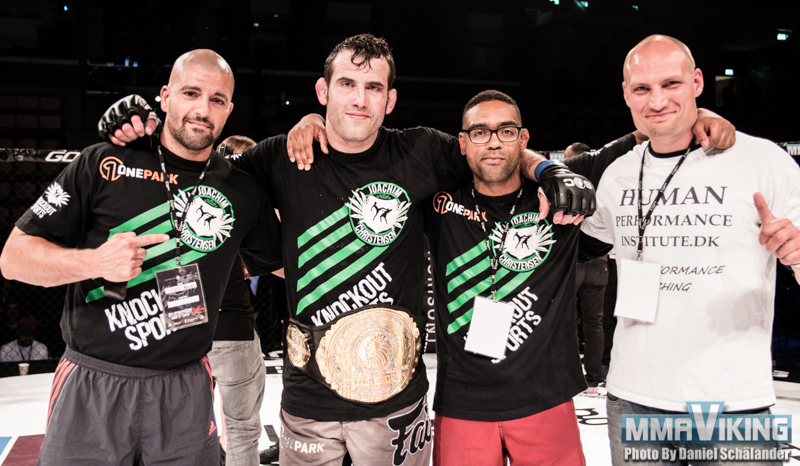 Christensen who comes with a two win streak hasn't fought since May 3rd 2014, where the Dane won the title at SC10 against Swede Matti Mäkelä by a unanimous decision. A native of Sweden, "Power" started his professional MMA carrier in light heavyweight and then moved down to middleweight, but has now returned to the light heavy weight division with the ambition to become the next titleholder of the division for Superior Challenge.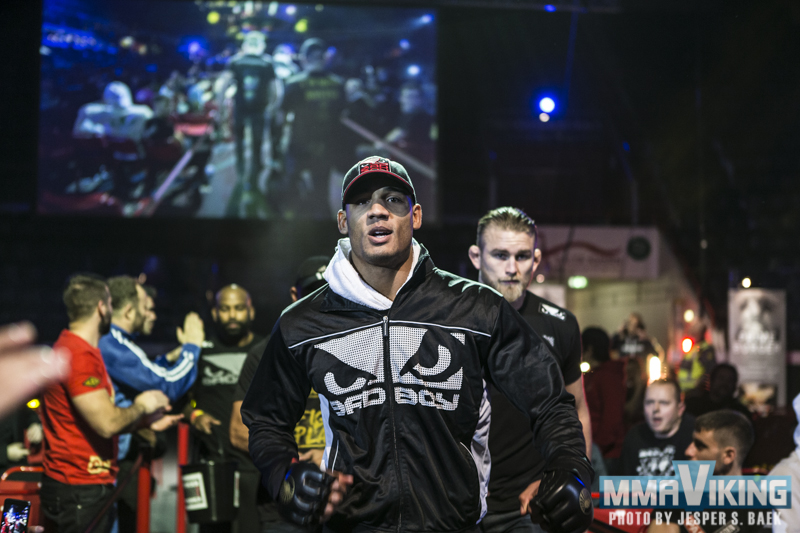 The co-main events are action packed, too. UFC and Pride veteran David Bielkheden (20-12) faces off against oddball TUF and UFC veteran Cody McKenzie.  The hometown favorite Martin Akhtar (4-3-1) will face Frenchman Antoine Gallinaro (7-1-1).
This card will also see a couple fight, as Martin's wife Lina Akthar Länsberg (3-1) will face German Alexandra Buch (8-3) for the first ever bantamweight belt.
Sweden based Brazilian Bruno Carvalho will also face Mohammed Abdallah in a much anticipated showdown. Simon Sköld who recently participated in Sweden's Let's Dance will now focus on fighting as he takes on Niko "Albanian Assassin" Gjoka
"A stacked fight card that promises a lot of entertainment, adrenaline and high quality MMA action from start to finish. If you are interested in MMA and enjoys exciting sports, you shouldn't miss this one. See you at Baltiska Hallen on May 16." – Babak Ashti, Founder Superior Group International
Full Fight Card
Main Event
Joachim Christensen vs Max Nunes -93 kg
Co Main Events
David Bielkheden vs Cody McKenzie -77,1 kg
Martin Akhtar vs Antoine Gallinaro -61,2 kg
Main Card (starting at 20:30)
Lina Akhtar Länsberg vs Alexandra Buch -61,2 kg
Simon Sköld vs Niko Gjoka -65,8 kg
Bruno Carvalho vs Mohammed Abdallah -77,1 kg
Undercard (starting at 18:00)
Sadibou Sy vs Carl Booth -80 kg
Mattias Brandt vs Alexander Jacobsen -70,3 kg
Alexander Bergman vs Simone Tessari -83,9 kg
Alejandro Ferreira vs Martin Hudson -77,1 kg
Michel Ersoy vs Mehdi Maymo -65,8 kg
Pre-fight (starting at 17:00)
Arman Popal vs Linus Ahlbäck -70,3 kg
Get your tickets now at https://www.juliusbiljettservice.se/sv-SE/e/404/SearchResult/2332