Andreas Spang shocked the Cleveland, Ohio crowd by knocking out the local Brian Rogers in the second round of an action packed fight.
The first round saw a real shootout, with knees, big looping punches, and even Spang threatening with a submission by taking Rogers back after scramble in round 1. Rogers however looked to be in control of much of the bout, with heavy strikes throughout and looking for a highlight-reel KO of his own with flying knees.  It was however the Swede's night, who now trains in Las Vegas.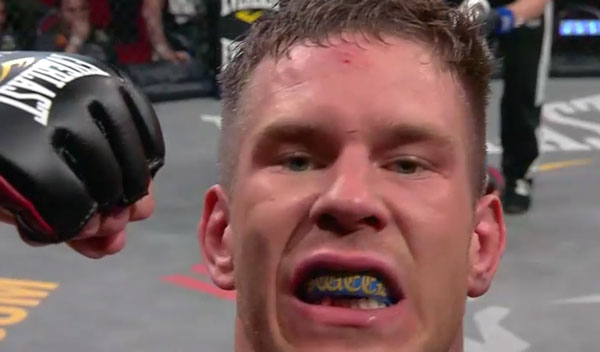 Fight Video
The late-replacement, who was taking the bout on one week's notice, looked like he was doomed, as the American began to land devastating punches in the second round.  The Swede looked to be tiring, and potentially ready to be finished by Rogers, but Spang found a huge left hook that sent Rogers collapsing to his back. Spang finished with a laser sharp right hand to end the fight, with the referee jumping in to stop any further damage.
It was an amazing comeback for the Swede that jumped into the semi-finals fo the tournament as a injury replacement.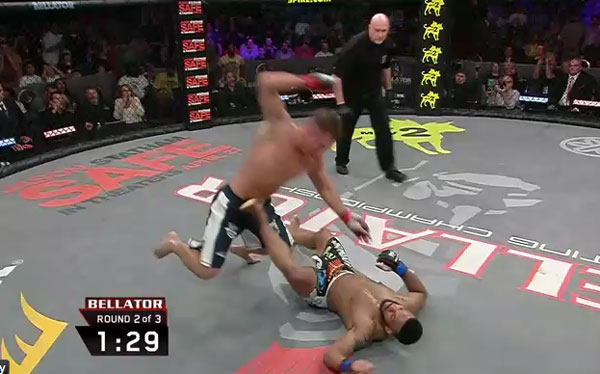 "My left hook is my go to weapon" says the Swede in the post-fight interview.  Spang will now face Maiquel Falcoa who also won earlier in the night.  The two had a brief scuffle in the cage as they were brought together for their upcoming fight announcement.  Look for fireworks as the two face-off for the middleweight title.