Søren Bak pushed his overall pro record to 5 wins and 0 losses. The Danish lightweight from Team Grind submitted Swiss Said Govduchanov Saturday night at European MMA 8. MMAViking.com talks to the "The True Viking" to get insight into the bout and what's next.  See the interview below.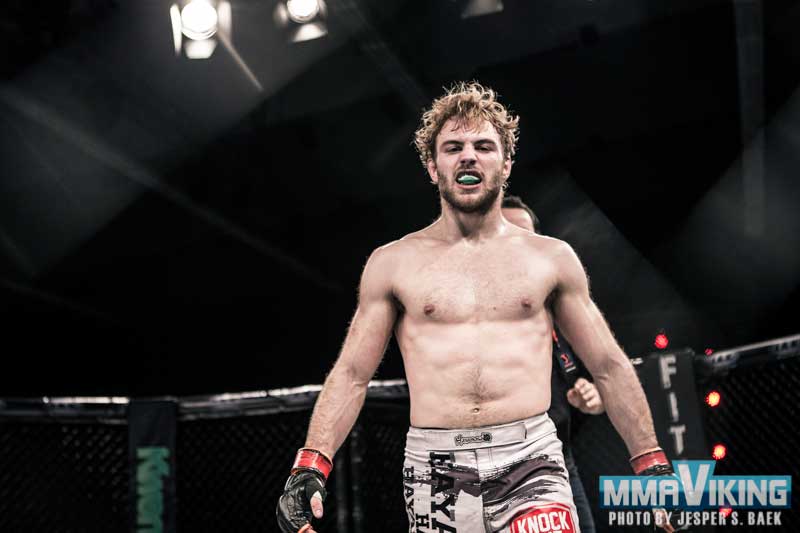 Interview
How do you feel about your performance?
I'm very satisfied with my performance, the strategy me and my coach Carsten Garne Ettrup put so much work into worked perfectly. We effectively shut down all of Said strengths and worked the fight in our favor.
And of course in was a pleasure to show everyone who has doubted my abilities in the stand-up game, that after almost a year of hard work and dedication I'm able to stand and be dangerous in the cage as well as on the ground. Said didn't want to stand that much with me, but I think I showed that I'm beginning to evolve as a fighter.
You now have 5 wins and 0 losses, do you feel you are ready to take the next step in your career?
I feel that my game has moved to another level, but this is just the beginning, I've only been training full-time in CSA.dk for little over half a year, and I'm confident that my game can reach even higher. We take it one match at a time, full focus.
What is next and when do you want to fight?
Back to training, and figure out what needs to be worked on. I've been offered a fight the 26th of April, so maybe I'll be back there.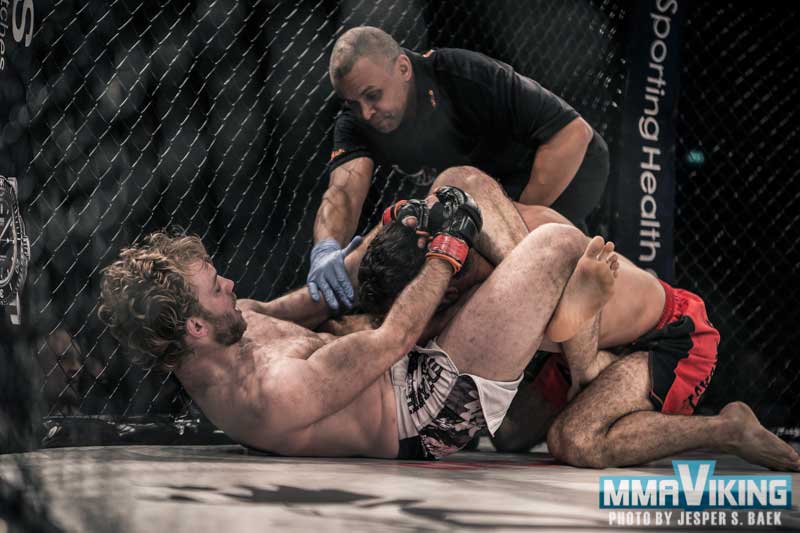 Let me know if you want to list sponsors or thank anyone.
First of all I'd like to thank MMAViking.com for showing the interest in me regarding my last win, I'd also like to thank my dedicated coach Carsten Garne Ettrup for all the hard work he has put into me, also a big thanks to everyone a our team, Team Grind for pushing me everyday, twice a day in sparring.
Lastly I'd like to thank my sponsor Knockoutsports.dk who provides all the gear I need for my training. And a shoutout, that I'm also seeking new sponsors, if anyone is interested.