Nicolas Dalby (19-3-1, 2 N/C) beat Daniel Rodriguez (13-2) at UFC 255 notching an impressive unanimous decision over the streaking American. "I was 50/50" says Dalby at the UFC 255 post-fight press conference about the pending decision that went his way as the scorecards came out 30-27, 29-28, and 29-28 to get the upset victory over.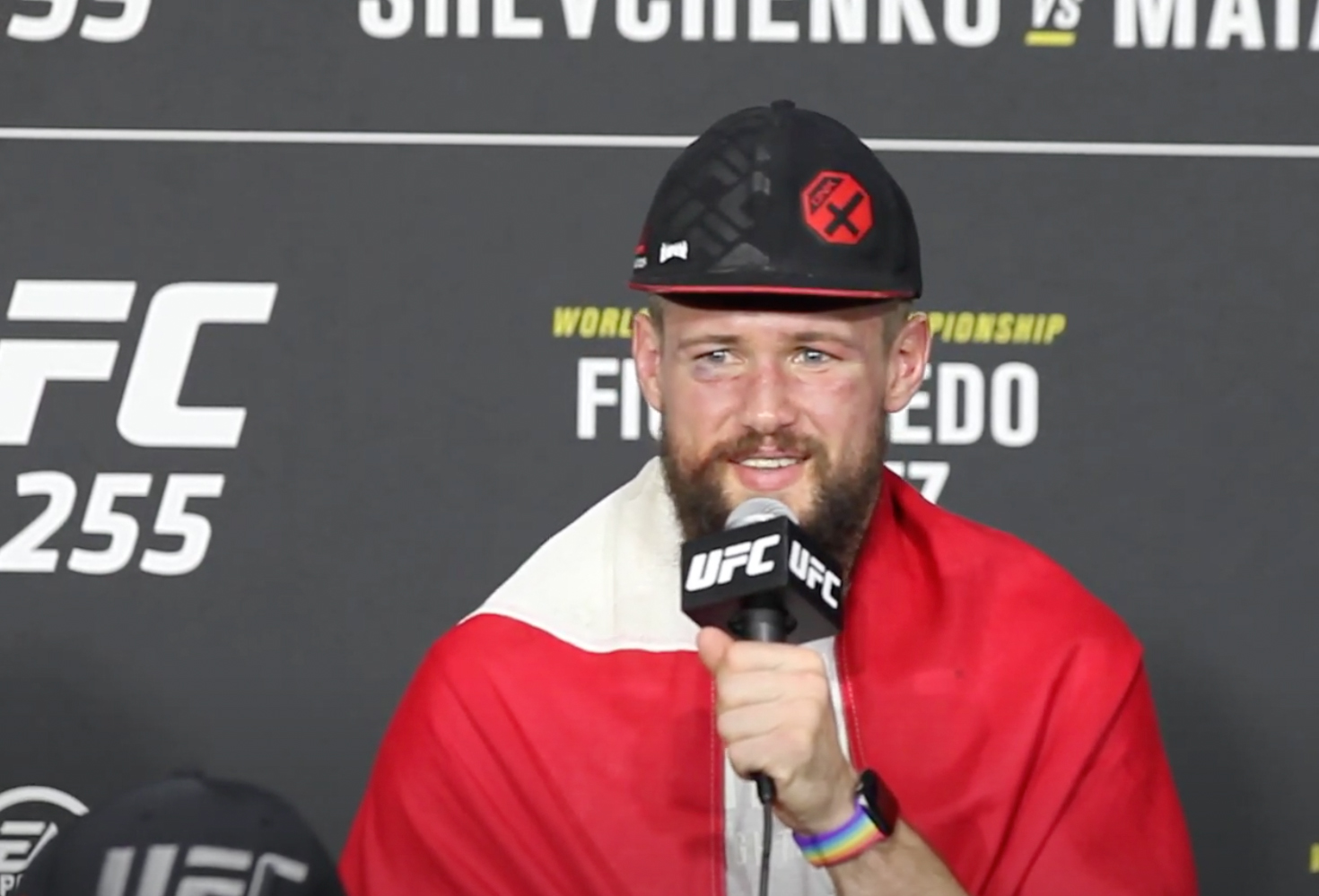 "It felt like a fun fight. It went how I expected… but I wanted it to be more decisive." says Locomotivo reflecting on the bout with the late replacement. "Without patting myself too much on the back, I think I have one of the best gas tanks in this division, so I can pretty much keep the same pace throughout the fight, so we knew that he was going to be fading, and I for sure felt that, especially in the third round. But hats off to him, he did a good job."
"I want to fight again as soon as possible. I want to get in the top 15 or top 10. I need to make some more adjustments to my training, traveling for sparring has been a bit difficult under the circumstances of the last half year and I think that showed a bit in the cage."

Video filmed by Fansided writer and MMA Viking contributor Amy Kaplay @PhotoAmy33 on Twitter.