After talking with casual and even hard core fans, I'm left with a temporary conclusion that Stockholmers are spoiled… but there is still time to prove me wrong.  There are 2 million people in the city and surrounding area around Ericsson Globe Arena, and there is yet to be a sellout for the October 4th card.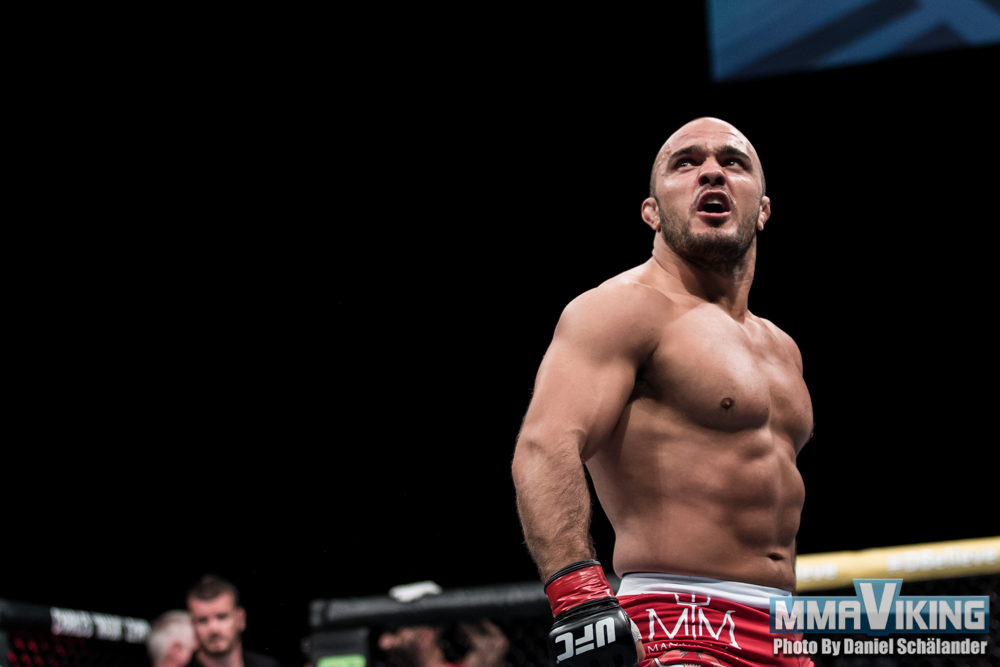 I've heard several reasons for people not yet buying a ticket for Fight Night Stockholm, and none of them are any good. "Alex isn't on the card" or "the card isn't that good" are the two categories of excuses I hear most.  When I ask, what would be a "good card", I think these Stockholm guys think that the card should mirror their fantasy UFC game they've been playing on their XBOX.
Do you know how lucky we are for having a live UFC card in Stockholm?  Do you think Helsinki would sit at home if this card was at the Hartwall Arena?  I lived in San Francisco before I moved here… do you know how many UFC's came to my city?  None.
Outside of Alexander Gustafsson, this card has most of the BEST Swedish mixed martial arts fighters, and that is reason enough to attend.  Magnus Cedenblad, Nico Musoke, and Niklas Backstrom are all ranked #1 in their weight class, while Ilir Latifi and Akira Corassani are ranked #2.  Why wouldn't you want to watch the best Sweden has to offer?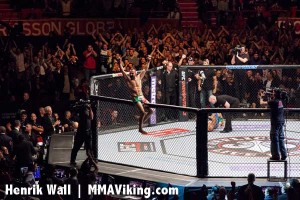 Of course, we get the bonus of watching fellow viking Gunnar Nelson headline his first card against Rick Story, who once had a 5 fight winning streak in the Octagon which included a win over champ Johny Hendricks.  But back to the topic at hand.  If you think by not buying a ticket is a vote telling the UFC that they need a to bring a better product to Stockholm, realize that you are not supporting Swedish MMA… and the sport needs more support, not less from its fans.
I've talked to all the fighters mentioned above.  They are so excited to fight in their home country, and get the support of the fans behind them.  Let's give them what they want and deserve.  Let's show them that their hard work is recognized by those that enjoy the support.  Let them look to the top of the oval Globen and see fans packing the venue to show support… waving their gold and blue flags.
Tickets are still available as low at 600 SEK (half the cost of buying a pair of jeans in this town), so go out and get a ticket.  Come and grab a beer and bring a buddy, yell "slå han på käften" as loud as you can, and support Swedish MMA.
Don't disappoint me Stockholm!