Christian Colombo (8-2-1) was re-scheduled to face Polish fighter Damian Grabowski (20-4) at the UFC on FOX 25 in Long Island card on July 22, but the Dane still isn't ready. "The fight is off, the knee is still not good" says Godzilla to MMAViking.com.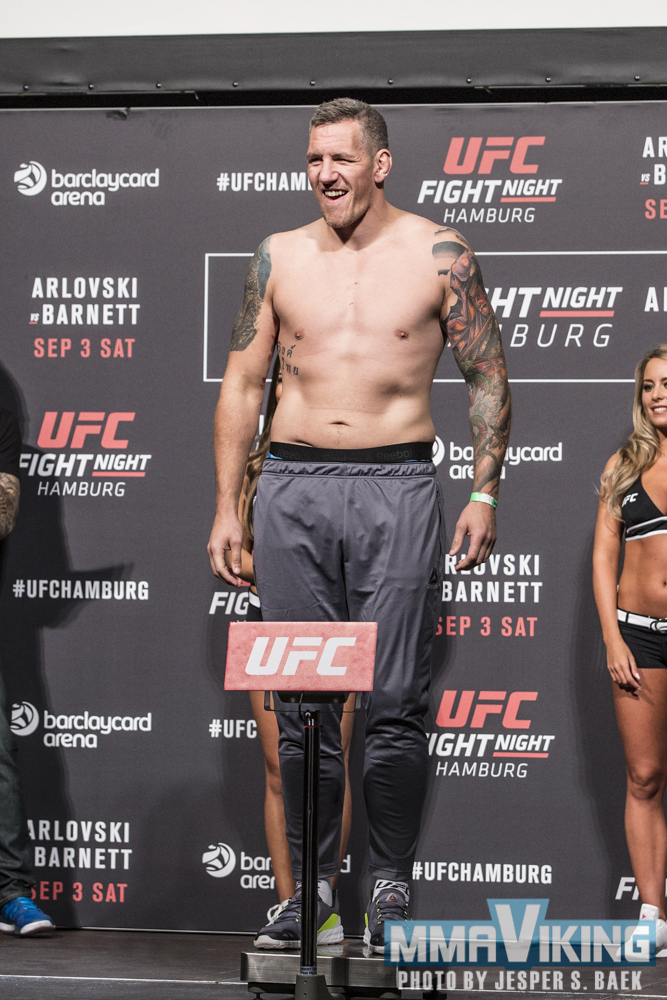 The bout was first scheduled for the UFC in Sweden 5 on May 28th, in a fight in nearby Stockholm.  However, both fighters had injuries, and the heavyweight bout was pushed back to the UFC on FOX 25: Weidman vs. Gastelum.  Now it won't be happening for the second time.
"I think i will be back in September"
Godzilla was looking at entering the Octagon for the third time of his career. The Dane has a draw and a loss so far in the Octagon.  After a draw with Jarjis Danho in his debut last September, the heavyweight lost to Brazilian Luis Henrique de Oliveira in November.
Colombo had a 6 fight winning streak from 2012 to 2015 in order to propel him into the top organization in the world.  He is currently the top ranked Nordic heavyweight.