Cage Warriors 103 will go down on March 9th in Copenhagen, Denmark.  "We can now officially announce that Nicolas Dalby, Mads Burnell and Mark O. Madsen are the first big names on the CW103 card." reveals Cage Warriors president Graham Boylan exclusively to MMA Viking.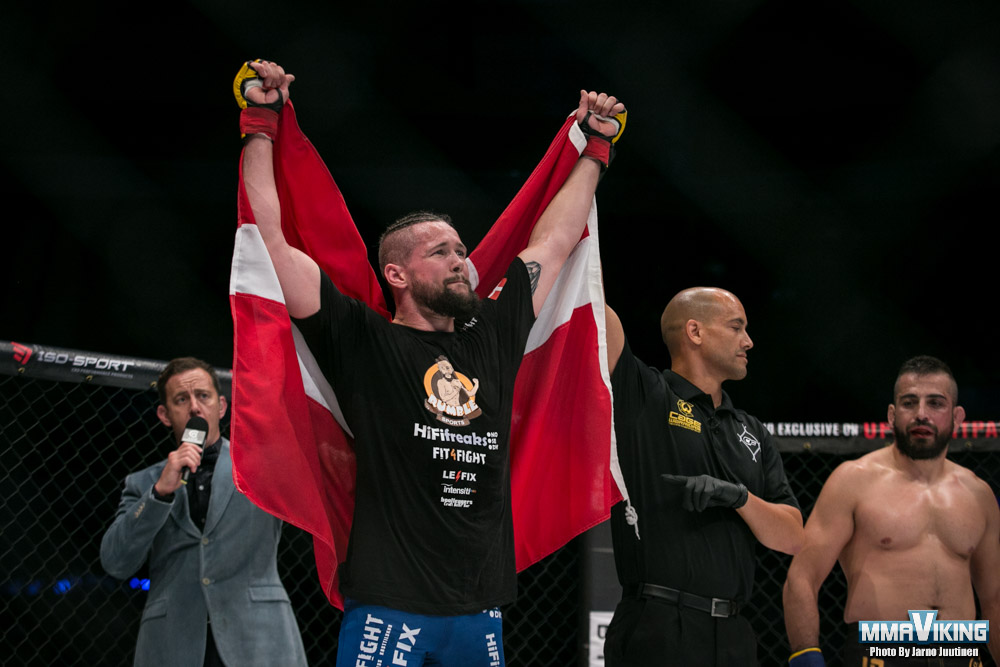 While Cage Warriors Academy Denmark had two smaller with mostly amateur fights in 2018, including last Saturday's CWA Denmark 2, Europe's biggest promotion is finally back with a full Cage Warriors packed pro card.
"Our return to Denmark has been a long time coming. Our last visit was for Cage Warriors 66 in Copenhagen back in 2014, and since then the MMA scene in Denmark has grown from strength to strength." – Boylan
"Since that event when Dalby became champion, we've crowned another Danish champion in Søren Bak and set up the Cage Warriors Academy Denmark to help the next rising stars come through the ranks. It's all come together now and we're super excited to give the Danish fans a home country show again." continues Graham about the latest developments in Denmark.
Dalby (16-3-1, #4 Nordic WW) is now back on the rise in the promotion after his UFC run.  At CW96 he put to sleep Roberto Allegretti (6-0). The Dane used a high-light real right kick, then followed up the knock down with a rear-naked choke to end the bout. And more recently at CW100 in Cardiff, Wales, "Lokomotivo" stopped vet Phil Mulpeter (9-6) in the third round by TKO.  The Rumble Sports local will be looking for his third straight win as he returns for a fight in his hometown of Copenhagen.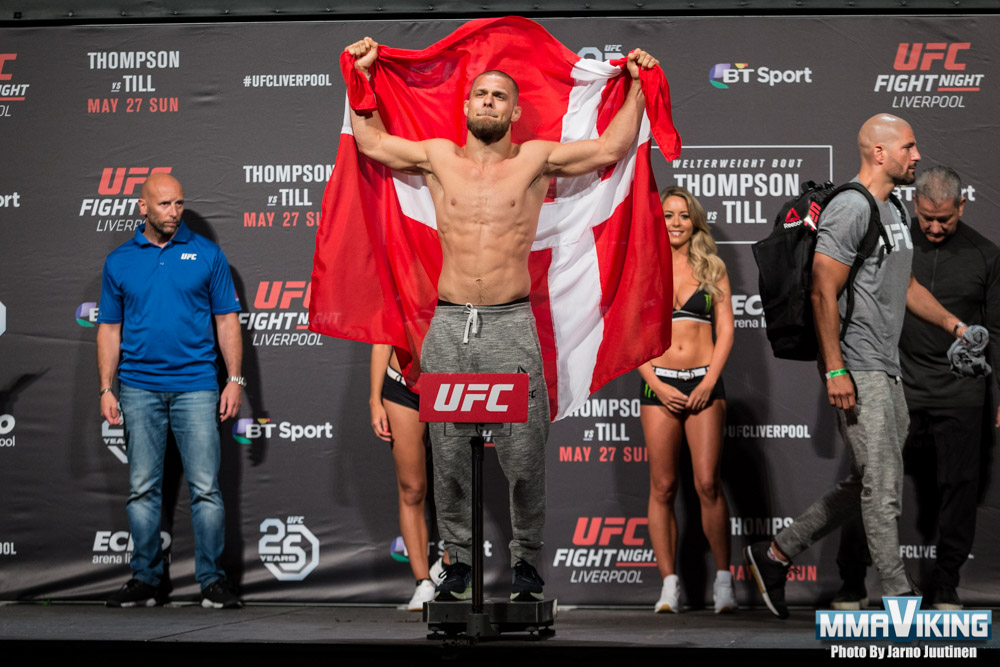 Another UFC vet Burnell (9-3, #2 Nordic FW) also recently signed with Cage Warriors and has already notched his first win in his promotional debut at Cage Warriors 99. The Danish fighter submitted Lukasz Rajewski (8-4) with a rear-naked choke in the first round over the over-weight featherweight in Colchester, England.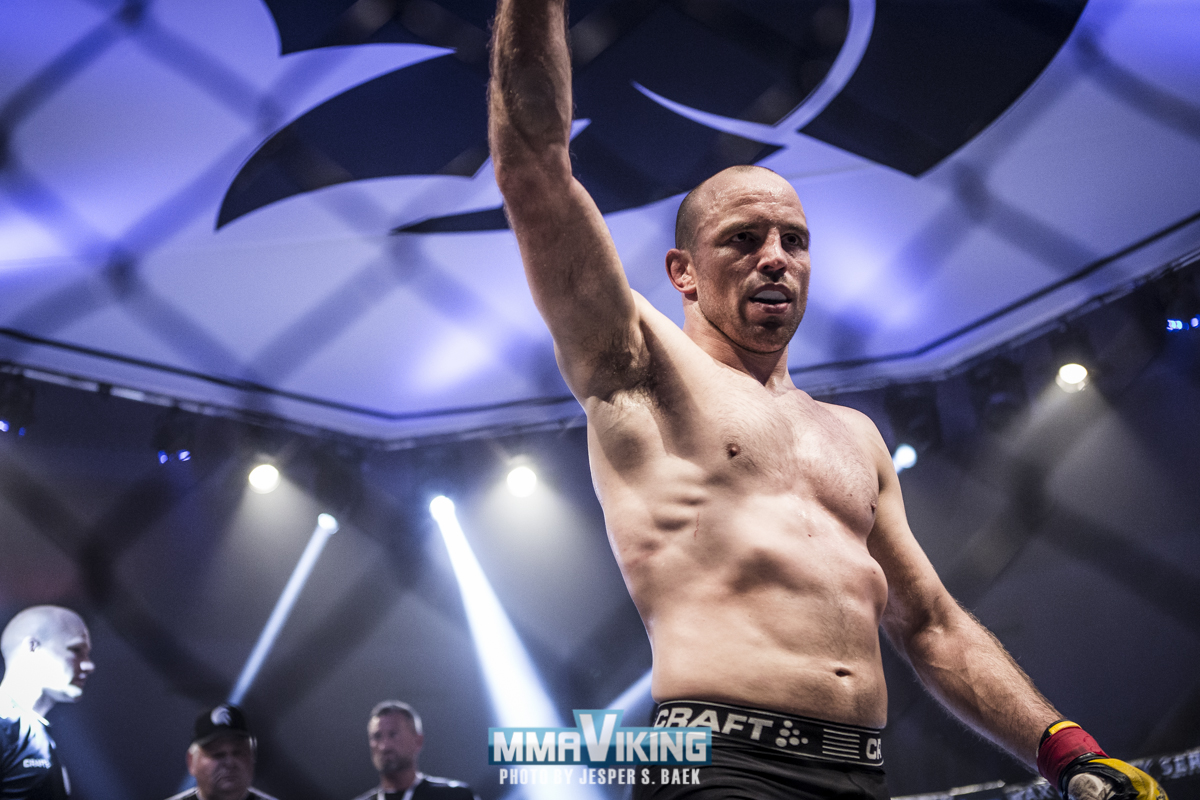 Madsen (6-0, #8 Nordic WW) will also be featured, and he will be looking for a another featured fight to climb to his goal of signing with the UFC with continued impressive victories.  The Olympic medalist wrestler is focused on MMA and notched four wins in 2018, including featured fights with CWA Denmark 1 & 2.
"Danish fight fans have become notorious for traveling wherever their fighters go and carrying the flag for them. We've seen massive traveling support all over Europe for Danish fighters like Nicolas Dalby over the last few years. So it's only right that we bring those fighters home for their fans and really pack out that arena on March 9th." says the president of Europe's biggest promotion.
Tickets are now on sale for the event going down at the legendary K.B. Hallen that was built in 1938.  The Copenhagen venue was rebuilt in 2011 and has a seating capacity of 4,900 fans.