As MMA Viking reported yesterday, Alexander Gustafsson had suffered a cut, that the Swedish MMA Federation sees that the injury would "unlikely" be cleared on Friday when the doctors will officially make a decision regarding the fight going on as planned on Saturday.  This is of course, if the UFC plans to roll the dice and let the bout move down this path of putting the SMMAF doctors in a position to make the final decision regarding the main event between Sweden's Gustafsson and former Strikeforce champion Gegard Mousasi within a day of filling up Ericsson Globe Arenas once again.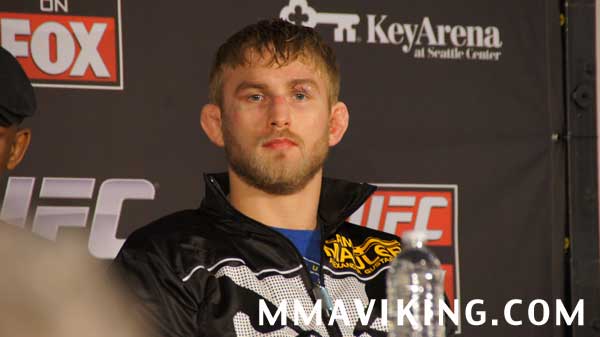 MMAFighting.com has reported that they have been in contact with UFC president, and that Dana White texted "The [Swedish Mixed Martial Arts Federation] has not said he can't fight, and he wants to fight," to Ariel Helwani.
SMMAF president George Sallfeldt spoke with MMA Viking last night, and indicated that SMMAF doctors didn't see the laceration on Gustafsson any different than the ER doctors that estimated 3-4 weeks for clearance to fight.  With the fight just 1 week away, Sallfeldt thought it would take a "miracle" in order for Gustafsson to heal in time, and pass through the doctors approval.  Sallfeldt was also clear that "Gustafsson wants to fight", and that it would be in the hands of the doctor's evaluation.
MMA fight fans are hoping for the "miracle", and seems that Dana White is holding out hope that it can still happen, too.  In the US, you cross your fingers…. in Sweden, you hold your thumbs for good luck.  Looks like we will need to do both in order for everything to come together for this main event to stay intact.