Fight Club Rush (FCR) is the first to bring back Nordic MMA action as the Swedish promotion will put on Fight Club Rush 7 today in Västerås, Sweden.  There are 10 fights planned for the closed to the public event with Swede versus Swede battles in all of them.
There are two pro matchups topping the card, with the main event between Moein Ahmadi and Elvin Hoxha.  Hoxha is an amateur MMA Swedish champion and will be making his pro debut.  This will be Ahmadi's third pro fight.  The lightweight lost both of his pro fights versus top prospects including Adam Westlund most recently at Excellence Fighting Championship 2 and Oskar Karlström Biller at Excellence Fighting Championship 1.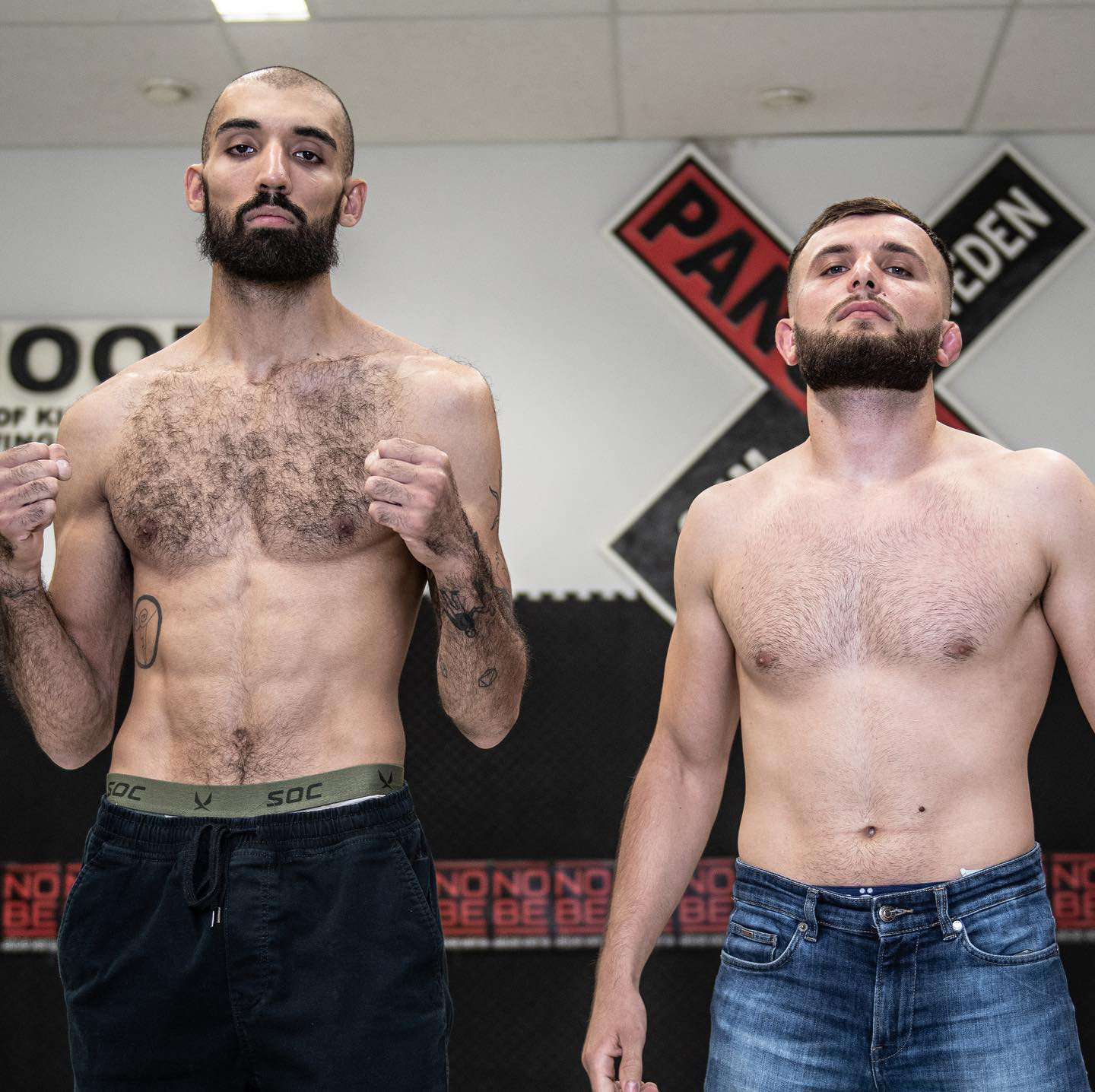 24-year-old Fadi Asfar will also be making his pro debut.  The bantamweight out of Pancrase gym will be facing Rohullah Yousofi who is predicting a KO of Asfar.
UNDERCARD
Dimitris Dimitriadis vs Seid Emin Makaev – Amateur Lightweight
Johan Dahl vs Tobias Wallberg – Amateur Welterweight
Yalkun Tadzijeva vs Jakob Valegren – Amateur Featherweight
Daniel Karlsson vs Oskar Carlsson – Amateur Light Heavyweight
Alexander Lindgren vs Vincent Petersson – Amateur Middleweight
Rahmads Stromanis vs Abdallah Habib – Amateur Welterweight
MAIN CARD
Daniyal Shamkhalov vs Sebastian Furmanek – Amateur Featherweight
Millie Eriksson vs Alline Torquato – CANCELLED
Abdurakhman Nasrutdinov vs Basir Safdari – Amateur Bantamweight
Fadi Asfar vs Rohullah Yousofi – Bantamweight Pro Fight
Moe Ahmadi vs Elvin Hoxha – Lightweight Pro Fight
There will be no fans in attendance at the event due to the corona virus restrictions.  The event can be streamed for 149 kronor at www.fightertv.se.  First fight at 16:00, with main card at 18:20.