Undefeated Mark O. Madsen (4-0) has signed with the leading European promotion and will debut at the launch of Cage Warriors Academy (CWA) Denmark on September 22. "I can't wait to fight for them, and help grow the sport in Denmark." says the 2016 Olympic Games silver medalist in Greco Roman wrestling.
"The latest addition to the Cage Warriors Academy (CWA) network will establish Cage Warriors in Denmark, a country that has produced Cage Warriors lightweight title challenger Soren Bak and former CW welterweight champion and UFC vet Nicolas Dalby. CWA Denmark, in partnership with Team Olympian, will look to support the grassroots development of the sport in the region and will also host regional shows." states the promotion as they make the partnership official today.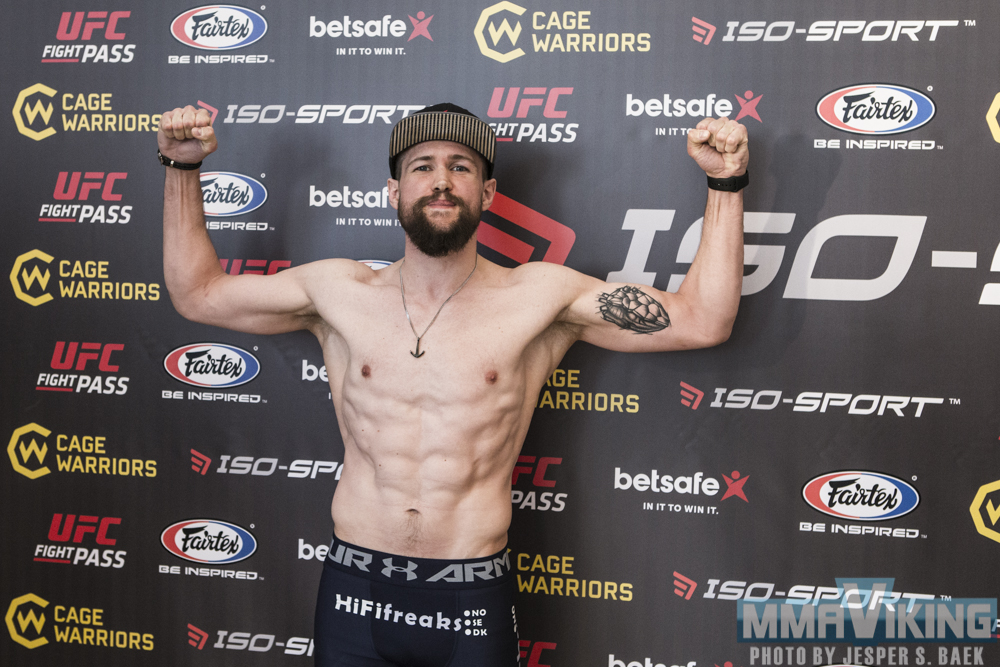 Madsen will be featured on the card, with his opponent and other fighters on the card to be announced shortly. The wrestler showed his impressive striking skills by landing another big right hand, flattening Dez Parker (9-9) with his all powerful "m-bomb" at Danish MMA Night 1 in his last outing in June. The welterweight has four wins all in the first round since turning pro back in 2013.
"The development is part of a wider Cage Warriors investment into MMA in Scandinavia – an initiative being undertaken in partnership with partners Viaplay Fighting. The long-term commitment is based on the principle of collaboration with the strong existing local scenes in each country. And builds on the successful CWA initiatives instituted in the UK and Ireland as the organisation looks to give back to the martial arts community and develop a pathway for athletes to progress from domestic level through to European level and, potentially, further."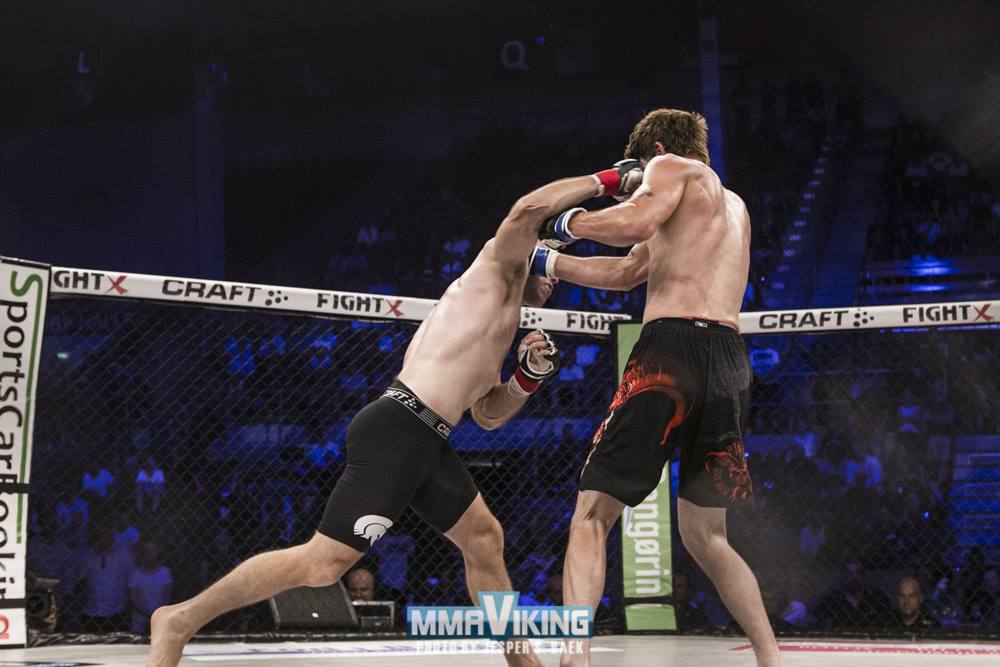 "We're excited to launch Cage Warriors Academy Denmark, and equally excited to have someone as respected as Mark Madsen involved." says Cage Warriors president Graham Boylan. "Cage Warriors is respected and renowned as the best organisation in European mixed martial arts." says Madsen.
"The opportunity to work with Cage Warriors is a dream come true for any European fighter looking to achieve success in the sport."
There will be 3 pro fights and 10 amateur bouts (B-Class under IMMAF rules fights) at the event in Nykøbing Falster. The fights will be broadcasted live on VIAPLAY FIGHTING, TV3+ AND TV3 MAX. Fighter applications at WWW.CWAD.DK and fans can by tickets at Ticketmaster.