Dane Mark O. Madsen (9-0) will be on a huge pay-per-view in Las Vegas this Saturday at UFC 248 in the 10th fight of his career. "It's crazy, only two fights into the UFC" says the "Olympian" to MMA Viking ahead of his bout with American Austin Hubbard (11-3) at the T-Mobile Arena.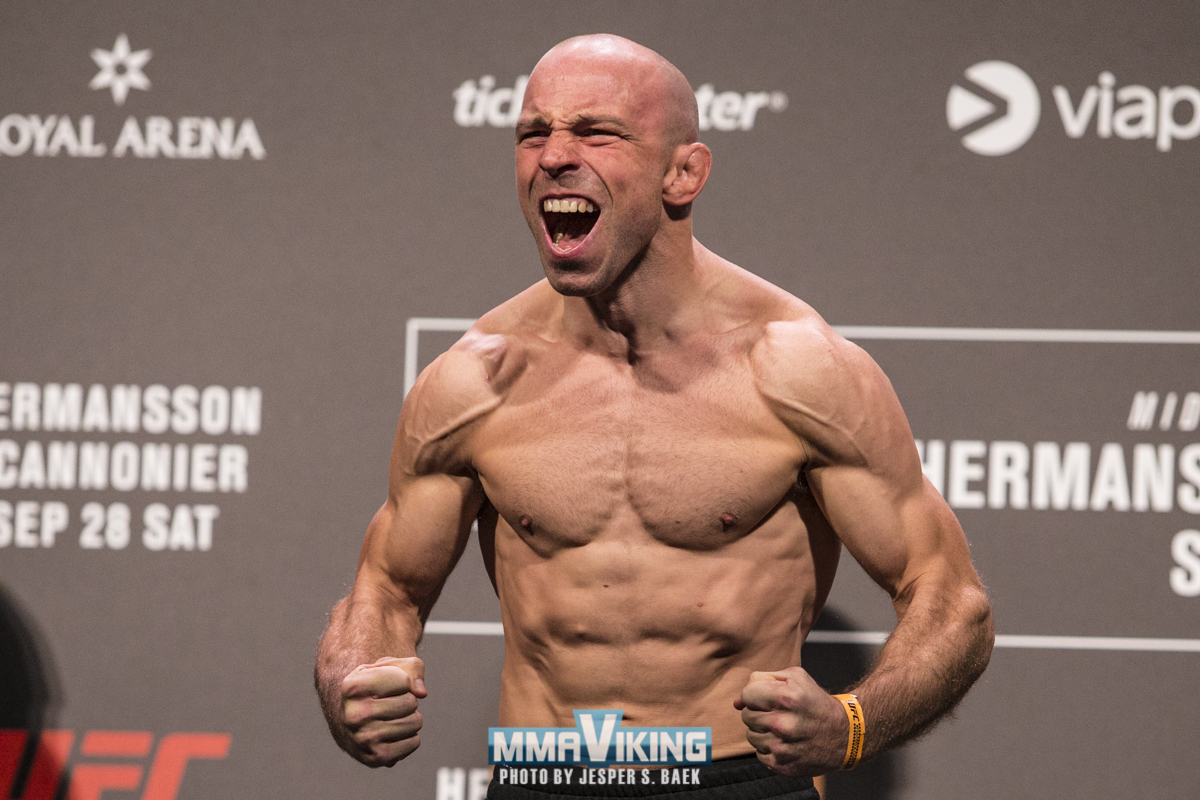 Madsen has been on a roll since turning his focus to MMA and now with 9 wins, takes his undefeated record to the test in his first fight in the USA.  2019 was a huge year for the wrestler, as he notched a win at the sold out Cage Wariors 103, got a high-profile PPV stoppage at his own Olympian Fight Night event, and a 72 second TKO in the co-headliner of the UFC's first ever visit to Copenhagen.
"I train with an urgency. I estimate I have around 5 good years left in sports an I am looking to make the best of it."
"Let's go.. I do feel I am improving." says the energetic 35 year old that earned the 2019 Nordic Breakthrough Fighter of the Year award.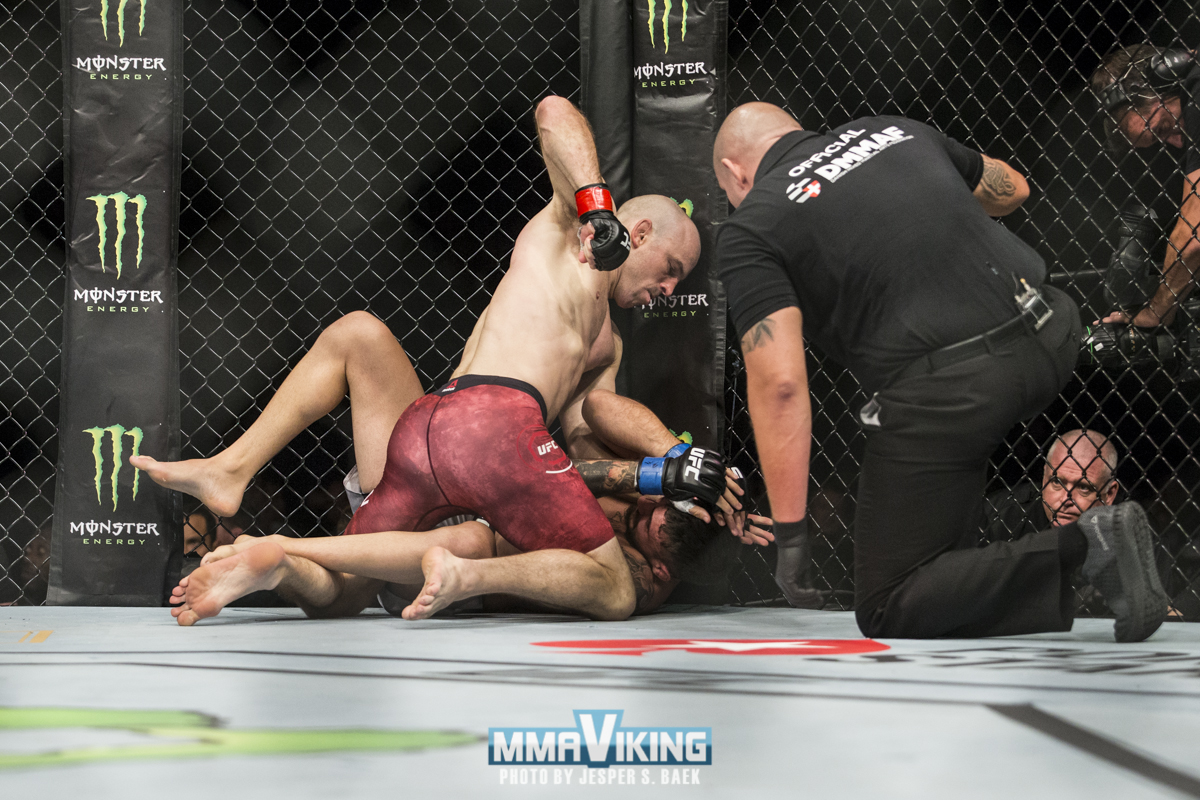 It only took 72 seconds to take-down and punish Italian Danilo Belluardo (12-5) with punches forcing the referee to jump in and stop the co-main event at the Royal Arena for his UFC Debut and the big betting favorite on Saturday is looking to do it again.
"Hard work and dedication is the key. I am working on my goal everyday. I do not take days off – I constantly try to do something that brings me closer to goal!"
American Hubbard is also coming off his first career UFC win, where he beat Kyle Prepolec at UFC Vancouver in September, after losing his UFC debut in May.  "Thud" made a name for himself by winning the LFA lightweight belt in December of 2018.
"Hard work is a habit and a part of me. I always dream big and then work my ass off to achieve them. Part of the Olympian DNA. It is a life style. Train, eat sleep and keep a healthy work/life balance in terms of my family."
The UFC 248 card will be headlined by two title fights, including champ Israel Adesanya versus Yoel Romero and Weili Zhang versus challenger Joanna Jedrzejczyk.