Minna Grusander (6-2) was in disbelief as she heard the scorecards go against her versus Jinh Yu Frey (7-3) at the Invicta FC 30 main event title fight.  "I truly think I won the fight. After watching the fight, I totally understand the loud and clear public opinion and 100% agree with the immediate rematch needed." says "Brutsku" to MMA Viking about the bout that was judged as 49-46, 48-47, and 48-47 unanimous decision in favor of the American for the vacant Invicta FC atomweight title.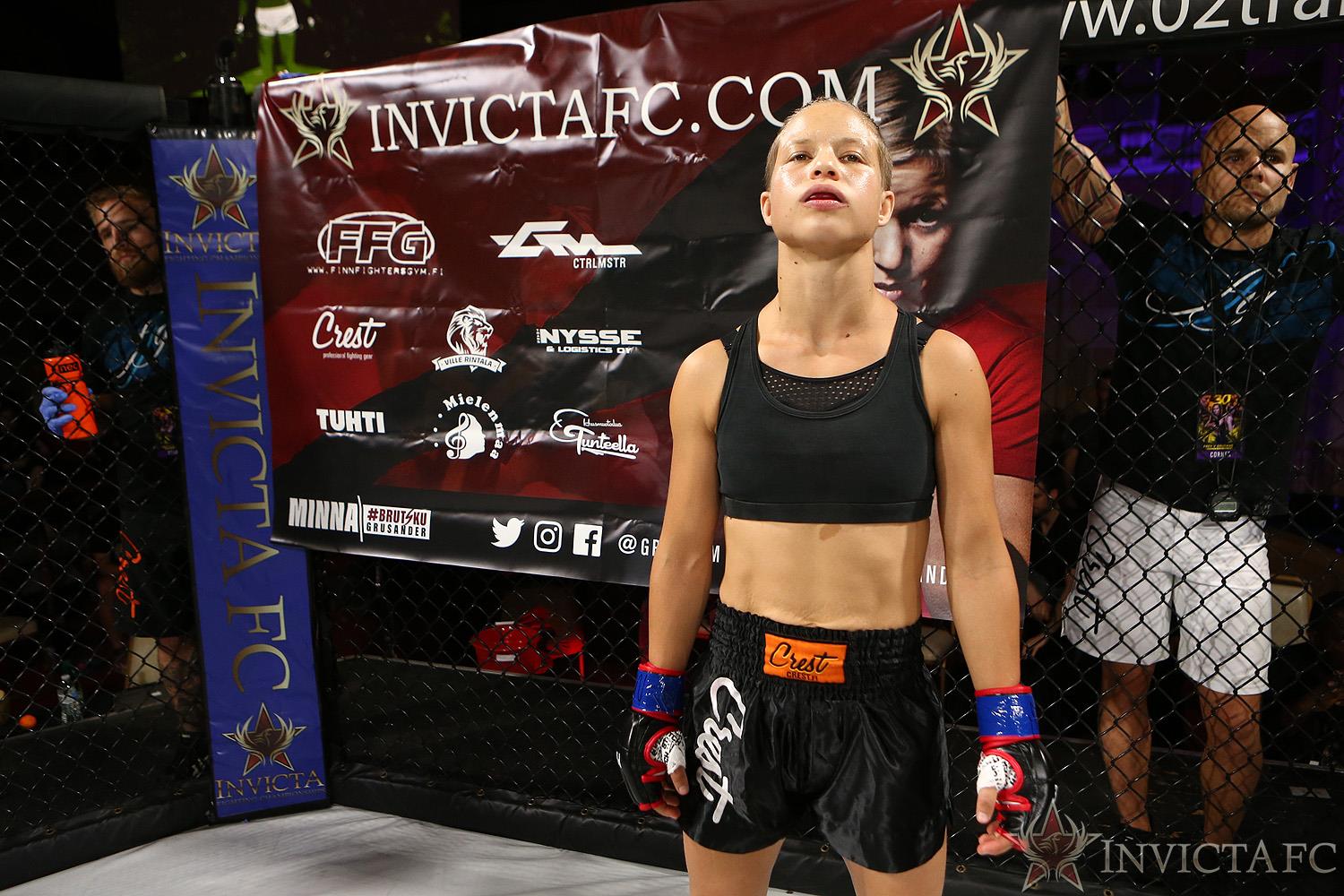 While most fans and media saw the fight as 4 rounds to 1 or 3 rounds to 2 in favor of the Finn, the judges shocked the crowd and the Invicta commentators with their opinion.
#InvictaFC30 …what a terribly moronic and assinine decision by the "judges". It's beyond obvious that Grudander WON…great fight and effort by both competitors.

— Garmamie (@Garmamie) July 22, 2018
The common theme among fans watching the fights "robbery" including those pulling for the American to win.
was pulling for frey, happy for her, but I scored her loosening that one, she has great skills and will be a good champion

— amplus rick (@AmplusRick) July 22, 2018
It is an opportunity for "Brutsku" to become the first fighter to win both an IMMAF and Invicta championship and just the second Nordic fighter to capture the belt. But it was not meant to be.  While even Frey looked surprised to hear her name announced, she defends her reactions.  "All the negativity coming my way …. . This is my moment and I will enjoy it. I put in the work and no I wasn't surprised I won. I'm composed in every victory." posts the declared champ after the decision.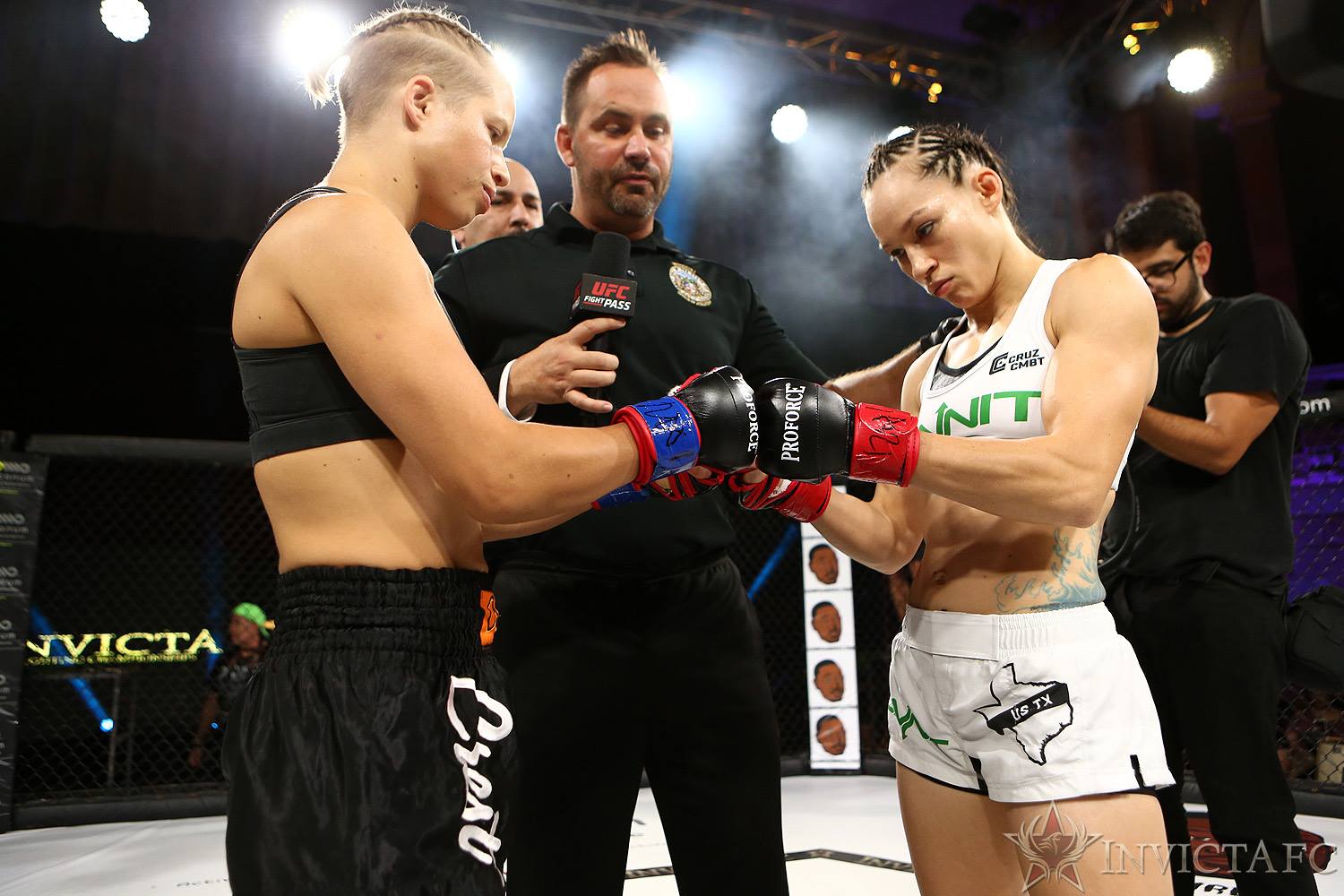 "I know that people in Invicta also agrees with the controversy in the scoring, but we haven't got up with anything official yet."
The fight for the rematch is in progress. "I'm in such a lucky position where my team works perfectly and I don't have to stress about these things. I have the best man in business, Tim Leidecker, as my manager taking care of the negotiations and I have the best team around me, so with all this support I have the total peace getting back to training and the guidance and focus on my development towards the next fight. I'm 100% ready to fight any atomweight out there and confident to beat anyone knowing that I truly belong to the highest level of the competition in my weight class."