Janne Elonen-Kulmala (12-4) is still a bit under the radar, but with with an impressive eight fight winning streak it won't be too long since his name echos well outside of Finland. "I think my attitude for training and life overall changed a bit. I realized that whatever happens in the fight, I still have to go to school (or work) next Monday." says 'Jamba' to MMAViking about the change in attitude that has lead to a huge turnaround in his career where he once lost four of five fights.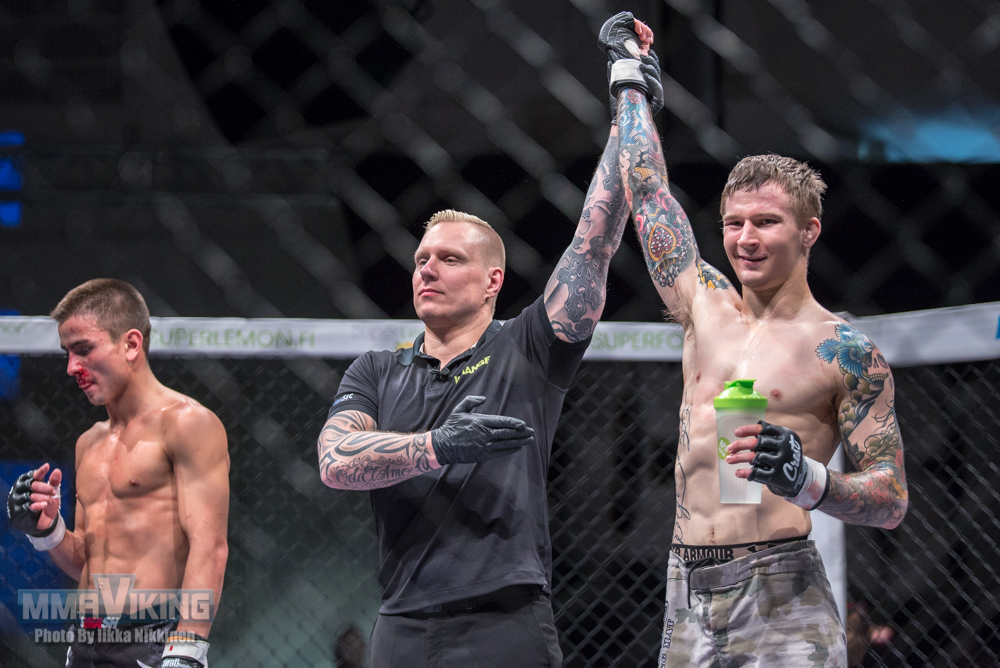 The 26 year old bantamweight steps back in the cage this Saturday at CAGE 33 to face a tough veteran Orestes Betran (16-4) from Brazil that turned pro in 2001.  Betran is 32 years old and will fight for the first time in Europe this Saturday at the Helsinki Culture House.
"I don´t take pressure about the winning streak. I know that anything can happen in every fight. The winning streak just tells that I have done some things right. I´m just enjoying the process =)"
Elonen-Kulmala has been a staple of Finnish MMA this year taking his third fight in 2015. Already stepping up to face James Pennington in a co-headliner in April, he has since locked up a von flue choke at CAGE 31 just two months ago.
MMAViking.com will be reporting live from Helsinki, so stay tuned for an update on the attempt to bring the winning streak to nine.