Soren Bak (7-0) has been in the mix as an up-and-coming prospect, but after one huge punch this Saturday the "The True Viking" took his reputation to a whole new level.  The CSA.dk fighter, known for his grappling, just crushed previously undefeated Alex Rodrigues (5-1) with an overhand right flattening the Swiss fighter bringing everyone at the ICE FC 15 event to their feet.
"Well the crowd went crazy for sure, we had a lot of supporters in the crowd were me and my teammates in CSA.dk had sold tickets ? – my own reaction started of with a bit of disbelief, I always knew I could hit hard, but I've never actually knocked anybody out before. That feeling was really great ! ? " says Bak to MMAViking.com.
Thanks to Nicklas for the awesome video
Rodrigues earned his Nordic reputation by taking out Finn Mikael Nyyssonen at Cage 30, and between his amateur and pro MMA career had won 12 straight fights all by submission. The stage was set for the showdown as the Swiss and Dane fighter headlined the card in Copenhagen.
"Well the fight starts out with some strikes back and forth, with us generally having the upper hand. Alex tries for some takedowns but is stopped. On one of the attempts I catch him with a knee to the face and the ref check up on his cut, which is bleeding quite bad. We go for another exchange and he catches me with a few hits of his own. Then we turn the heat back own and K.O.s Alex with a Quick combination ? " recalls the 23 year old of the bout.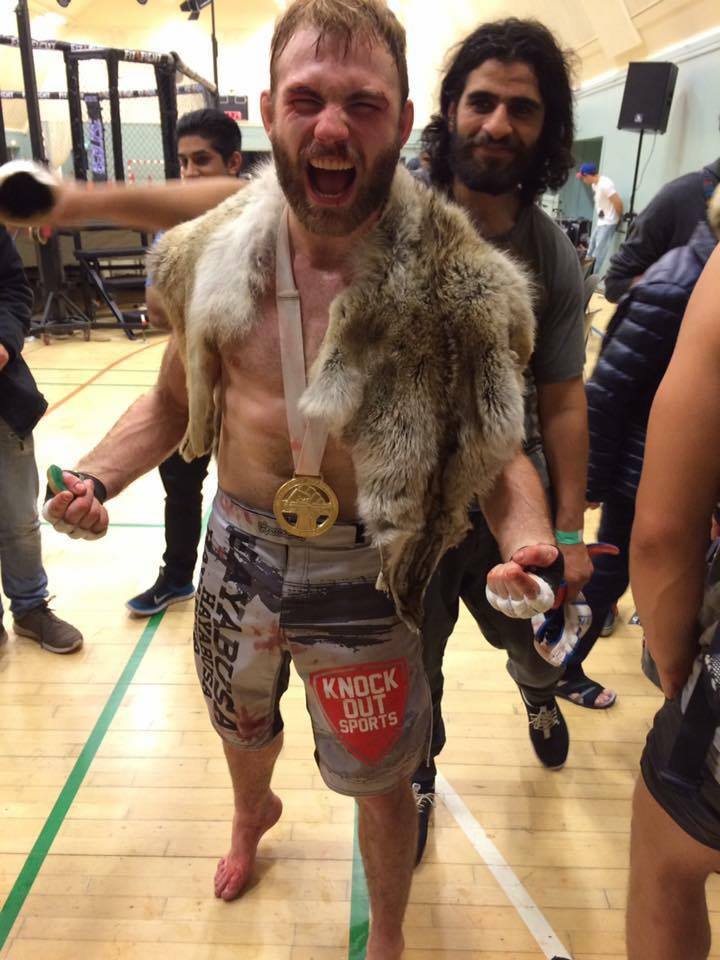 Known for his grappling and submissions, Bak had four of his five victories by triangles and rear-naked chokes.  "Coming from a base of wrestling, the Ground game have always been 'my world' so to speak. But we've been working hard on our striking, so of course we wanted to showcase this. – and who better to start out against than the submission artist Alex Rodriguez ?"
While we don't know where we will see the True Viking again, it seems it may be for a bigger promotion as the Dane reveals that he will be reviewing some paperwork in the upcoming weeks.