Dane Mikkel Parlo (11 wins and 2 losses) is back in the Bellator cage for the first time in 2014, and he is ready to take on American Johnny Cisneros (8 wins and 2 losses). "Cisneros is crazy. He is a real brawler who come to fight, and he's not afraid to trade punches." comments Parlo. "Bellator 115: Minakov vs. Kongo" takes place April 4 at Reno Events Center in Reno, Nevada, and Parlo is on the main card.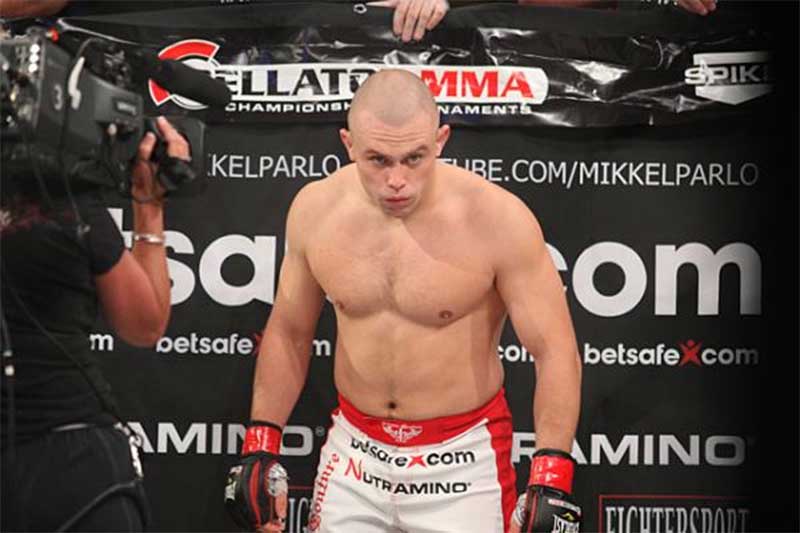 "He is a high-risk fighter, who bet everything on that put a decisive blow in. It makes him an unpredictable and dangerous opponent. " says the 23 year old that is now based in the US, representing Xtreme Couture.  "I think it will be an explosive fight, and I am going to knock him out ".
"The defeat to Ward was very bitter for me to swallow, so I'm extremely hungry after getting in the cage again and show what I can to." says the Dane who lost by TKO to Ward last November ending a two fight winning streak.  The loss was ended  Parlo's Season 9 run where he was a finalist.

Get more pictures like this from SHERDOG.COM
Cisneros goes by the "Tattooed Terror" and most recently won at King of the Cage "Terrified" last October.
MAIN CARD
Vitaly Minakov vs. Cheick Kongo – for heavyweight title
Andrey Koreshkov vs. Sam Oropeza – welterweight tournament semifinals
Dan Cramer vs. Jeremy Kimball – middleweight tournament semifinals
Johnny Cisneros vs. Mikkel Parlo
PRELIMINARY CARD
Kelly Anundson vs. Volkan Oezdemir
Justin Baesman vs. Herman Terrado
Rick Reeves vs. James Terry
Josh Appelt vs. Freddie Aquitania
Jason Powell vs. Sinjen Smith
Benito Lopez vs. Oscar Ramirez